Our Yuju, former GFriend member, artist extraordinaire is out and about and painting the town red. She started the year with a bang with the release of her debut extended play, Rec.
Now under Konnect Entertainment as her new label, Yuju has move say on her craft compared to when she was in a group. This EP, with five tracks will surely blow your minds. Not only she sang all of it, she also contributed to the music and lyrics. Talk about talented huh?
Here is my honest to goodness album review of Yuju. Read on and be informed!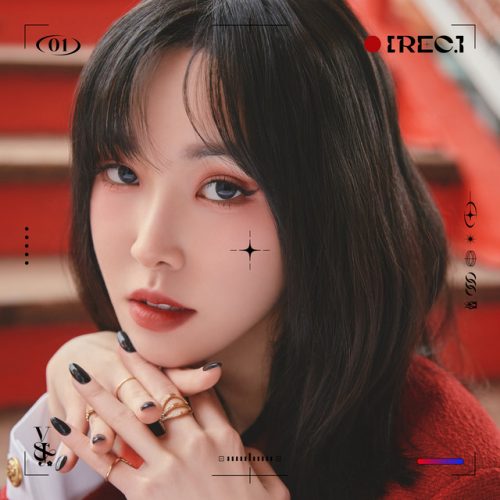 Bad Blood

The single Bad Blood could not have been more perfect as the introduction of the entire album. Her voice was just so calming and powerful at the same time. If you have known Yuju from her Gfriend days, you would realize that this is a different, bolder version of her and I am totally loving it!
Bad Blood gives me the early 2000s punk rock vibe that Yuju totally nailed. What a masterpiece of a song this is, in less than two minutes I am already hooked. My only complaint is that the song is soo short, I wanted more, I wanted the entire version, I'd listen to it on loop if you ask me.
Play
Play is the lead single of her Rec album, and in my opinion, rightly so. As a longtime fan of Yuju, I know what she has been through and can relate on some level. I, too, felt like fireworks that sparkled and quickly put out.
Apart from that line, my equally favorite verse is 'you played my love like a game, I gave my best with all my heart, when the flowers bloom beautifully, you broke it'. What can be more relatable than that? Lyrics aside, the more I listen to Play, the more I am loving it. Her vocals is just really next level and thank goodness for this album! She is spoiling us already!
Cold Winter
I had to relisten to this song several times because it is just so good. Unlike the title, Cold Winter is a perfect song to make you feel good in every season. Music wise, it has an easy beat, clean sounds and calming effect. It shows how much love and care was put into creating the song.
Of course, our Yuju's vocals fit perfectly into the melody and message of the song. The pleasant surprise was the collaboration with Mad Clown. That is brilliant!
The Killa

The Killa seems to be the perfect song to play in a scene where the girl protagonist transitions into a cunning yet adorable antagonist. I honestly love the bass in this song, it also has the vibe  of traditional Spanish guitar – melancholic, sexy and sweet.
As for the lyrics, well we all had been a part of a toxic relationship, this is so relatable in many ways. You really can't teach your heart to stop loving someone can you, even if it is to your detriment. For this song, Yuju, I'll give you a shot of tequila!
Blue Nostalgia
This is honestly the perfect song to wrap up an album. I simply can't listen toBlue Nostalgia without tearing up a little. Having been part of GFriend's journey for years, I feel like Yuju is telling us that this is for us. I can totally feel her emotions in the song as I listen to it. If only she could turn back time, she'd say no to the disbandment and continue being with her group and their fans. Although they had a good run, it was a short one. Blue Nostalgia brings back all the good memories. Here is to hoping for more!
I am extremely pleased by this album. Although it was short, I think that Yuju had made her mark as a solo artist. You all agree with me? If no, then listen to the entire album, you will know!