Nam Joo Hyuk remains to be one of the most bankable male actor in South Korea today. All of his works, from endorsements to dramas, sells! And it's quite impressive since he transitioned from being a much coveted runway model to become one of the most in demand leading actor in the industry.
Naturally, I have supported him since his television debut way back in 2014. From then on, he appeared in many television series and a few films. As a huge fan, I am proud to say that I watched all of his works.
So if you are like me, who is currently missing him, I have listed my top 5 Nam Joo Hyuk dramas you should definitely watch.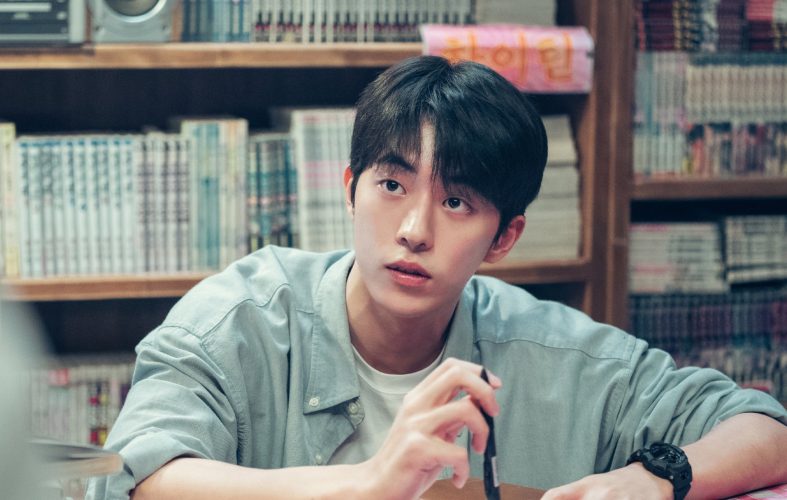 TWENTY FIVE TWENTY ONE
Twenty Five Twenty One is the coming of age drama that features the love and life of five friends. Although they have different backgrounds in life, different pasts, they are bounded by their youth and thirst to navigate life properly. It features the exceptional Kim Tae Ri as Na Hee Do, a world class fencer who became friends with Baek Yi JIn, a brilliant student who had to drop out of school due to financial problems. They met, cheered for each other, and eventually fell in love with each other. This drama is among the highest rated dramas of TvN and also features Bona, Choi Hyun Wook and Lee Joo Myung.
WEIGHTLIFTING FAIRY KIM BOK-JOO
If you want a feel good and warm drama with a happy ending, you should definitely watch Weightlifting Fairy Kim Bok Joo. This wonderful drama chronicles the story of college athletes in a university. IN this drama, Nam Joo Hyuk played the adorable and super cute Joon Hyung who is on the swimming team. His character fell in love with the carefree and warm Bok Joo played by Sung Kyung. He started off cold and aloof but due to one incident, he realized that Bok Joo is actually the young girl who saved him many years ago, his first love. What I love about this drama are the numerous funny and iconic scenes. Also, listening to the original soundtrack just puts me in a warm and happy mood!
START UP
Start Up shows a mature side of Nam Joo Hyuk as an actor. Shedding off the cute and warm persona from Weightlifting Fairy, he plays the role of Do San, the math and computer genius extraordinaire who whips up programs and softwares easily. Although he got the application side of the business down, he, his company still remains lost as they don't know the ins and outs of doing a start up. They were saved when they hired Dal Mi (played by Bae Suzy) as their CEO. Although she did not study college unlike Do San, Dal Mi has the street smarts and practicality making her a great CEO in the making. This drama that shows the struggle of making it big in the tech world also warms your heart with great cinematography, cast and a lot of happy moments.
THE BRIDE OF HABAEK
The fantasy among this list, The Bride of Haebak has a cult following. This drama was from the spin-off of the manhwa Bride of The Water God. Nam Joo Hyuk plays the role of Ha Baek, or the god of water who is in a quest to retrieve sacred stones. To do this task, he enlists the help of So Ah (played by Shin Se Kyung). So Ah is a neuropsychiatrist and therefore believe that Ha Baek is off his rockers. She took him in as his patient until the other gods came in. This drama also features Gong Myung, Krystal and Lim Ju Hwan.
MOON LOVERS: SCARLET HEART RYEO
Moon Lovers Scarlet Heart Reyo remains to be among the most iconic Korean dramas. Aside from its star studded cast, this fantasy, historical drama have an epic plot that a lot of people got addicted to. IN this drama, Nam Joo Hyuk played the role of the 13th Prince, Wang Wook. A playboy at heart, he adores music, women and arts. Until he met the love of his life. Lee Ji EUn. Lee Jong Gi and Kang Ha Neul are the leads of this epic television series.
That's it! My top 5 favorite Nam Joo Hyuk drama. Did your favorite make it to the list? Let me know!