It's my favorite time of the month again! I am back with another list of the upcoming Korean dramas to watch this May!
Now, we all know that Korea has been prolific in churning out amazing dramas and movies at a fast rate, so I will only be selecting my personal top 5!
If you are done with your April watch list, then read on to see the Kdramas to watch out this coming May!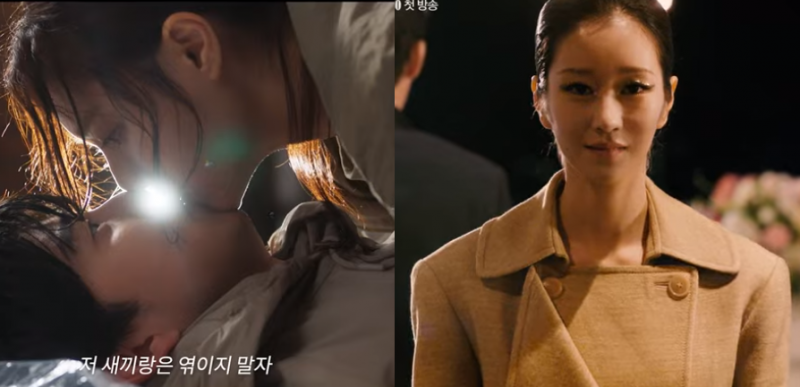 The Sound of Magic
Ji Chang Wook is back in the small screen with this fantasy musical drama television series. The Sound of Magic is based on a webtoon called Annarasumanara which was popular in Naver. It revolves around the realistic life of Yoon Ah yi who once in her childhood years had dreamt to become a magician. Since life knocked, she was exposed to the realities of the world and set aside her dream. She just wants to grow up and earn money to provide for her family. This all changed one day when she met an adult magician, Lee Eul whose purpose is to bring magic back in her life. This stars Ji Chang Wook Choi Sung Eun and Hwang In Youp. The first episode will air on May 6.
Eve
This gripping and realistic Korean television series will chronicle the love lost and recovering of life for the daughter of a trillionaire. Coming from a chaebol family. Lee Ra El played by Seo Yea Ji finds herself in the center of a divorce lawsuit that shocked the entire nation. Riddled with scandals, under the watchful eye of the media, and the merciless public, will Ra El survive this challenging time in her life? This drama is the comeback of the talented actress Seo Yea Ji. She works with Park Byung-eun, Yoo Sun and Lee Sang-yeob. The drama is set to air on May 25.
Doctor Lawyer
So Ji Sub proves that he still got this! As one of Korea's leading actor, he is set to appear in the medical, political drama Doctor Lawyer. He plays the role of the prodigy Han Yi Han who specializes in general surgery and cardiothoracic surgery and is considered to be among the country's finest. In one of his operations, his patient died and for that, his medical license was revoked. A few years passed, he reappeared as a lawyer who now works as a prosecutor in the medical crime division in Seoul. In this drama, Ji Sub will work with Jayden lee, Geum Seok Young, Im Yu Na, Lee Kyung Young and Choi Jae Wong. The first episode will air on May 27.
Woori The Virgin
Yes, you guessed that right. How the tables turn that Korea is now doing the remake of Western shows. This series is the Korean remake of the super popular series Jane the Virgin. Woori played by Lim Soo Hyang works as an assistant writer for a drama series and plans to remain a virgin until she gets married. Due to a mistake, she was the recipient of an artificial insemination procedure whose donor is the CEO Raphael. Hilarity insues between Woori, her boyfriend and her child's father. This series has Sung Hoon and Shin Dong Wook as the lead actors. It is set to air on May 9.
Kiss Sixth Sense
Kiss Sixth Sense is probably the drama I am excited the most to watch. This series is based on the web novel of the same name which was published between 2019 to 2020. Unlike other sixth sense related films or series, this is a romantic and funny one! Ye Sool (played by Seo Ji Hye) has always have the talent of seeing a person's future through a kiss. One day, she accidentally kissed her boss's neck and saw their future together – hot and steamy in bed! She stars alongside Yoon Kye Sang, Kim Ji Suk and Lee Joo Yeon. This drama is set to air on May 25.
Ahhh! So excited! I am glad it is now May! Which one of these are you watching next? Definitely Kiss Sixth Sense and Eve for me!