Ah yes, May 3. The birth of one of today's most talented individual – Bela Padilla. Setting aside that she is one of my girl crush, Bela is a force to reckon with!
She has made her mark in the industry as one great actress with awards left and right. Now, she is making her name as one of the promising producer/writer/director in the industry.
So in lieu of her birthday, I have selected my personal top 5 hugot films of Bela Padilla. Enjoy!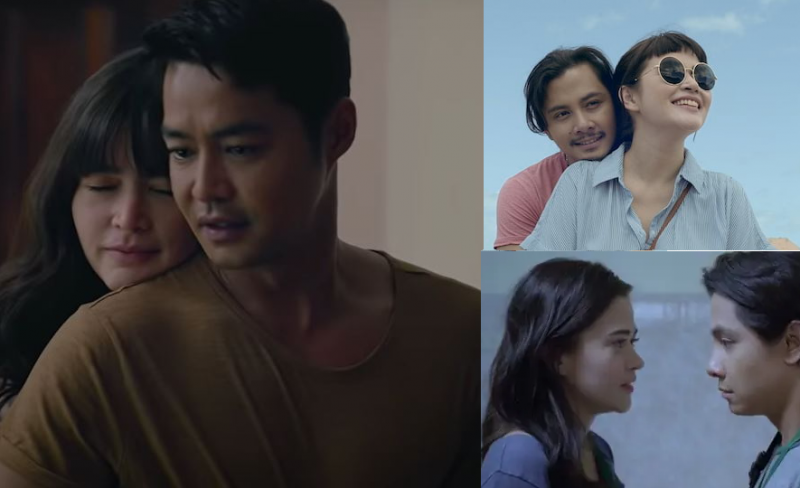 100 Tula Para Kay Stella
This is probably my favorite film in the list, not because I'm a fan of Jason Paul Laxamana, who directed this film. But because this movie is just thoroughly done – from the lines, the scenes and the acting. Here, JC Santos plays the role of Fidel, a studious college student who fell in love with Stella, a rocker wannabe. Despite their totally opposite personality, they became good friends throughout their college years. Fidel began to develop feelings for Stella yet has no courage to say it to her. So he started composing poems. And that is where the magic began.
Camp Sawi
At first glance you might think that Camp Sawi is just another of those romantic comedies driven by the usual Filipino comedy templates. You couldn't be more wrong. This fantastic film tells the story of five women played by Arci Munoz, Bela Padilla, Yassi Pressman, Andi Eigenmann and Kim Molina who shares one thing in common – they've had their share of broken hearts and are working to move on and heal their pasts. This film focuses on the various processes of how women move on from broken hearts. So reletable? Definitely! Fun fact: Bela happens to be the film producer for this movie. Actor and producer! She's one talented lady!
On Vodka, Beers and Regrets
On Vodka, Beers and Regrets is one of Bela's most recent films. It's hugot for those people who peaked early in life. Bela plays the successful child and teen actress Jane who made a name for herself when she was young. However, due to a mistake which involved another actor, her popularity and projects began to dwindle. She spirals into alcoholism and a series of destructive decisions in both her personal and professional life. Then Francis (played by JC Santos) comes along, not as a knight in shining armor, but as a genuine human concerned for her safety and sanity. In this drama, Bela gets reunited with Director Irene Villamor, who also directed her other film, Camp Sawi.
The Day After Valentine's
For me, The Day After Valentine's is the movie you should watch when you need things to get real, no drama, no frills, just the reality in life you have to face. This time, JC Santos plays the role of Kai, a young man going through a tough time after a break up. He develops an odd friendship with Lani (played by Bela) who works as a store assistant. The two odd pair decided to spend their Valentine's day together. Rushing to a decision, Kai invited Lani to go abroad, back to Hawaii, to live with his mother. They realized that life and love is only rosy when viewed through rose colored glasses.
366
366 is the one movie in the list where you think it only happens in movies but actually happens in real life, more than we care to admit it. It tells the story of June (played by Bela Padilla) who has about 365 days to move on from her ex-boyfriend, played by JC Santos. Due to the loss of her love, her neighbor Marco (played by Zanjoe) volunteers to help her move on as the proxy boyfriend. In this very relatable movie about love, life and moving on, can one love replace another? This interesting film is also directed and written by Bela Padilla. What a talented person!