DID YOU enjoy my top picks for the Korean dramas to watch in March 2022? If so, I am here, yet again to present to you my most anticipated Korean dramas airing on April 2022.
A number of good KDramas are ending this April and we are sure that you're looking for new shows and concepts to look forward to in the coming months.
My top picks cover most genres- fantasy, love, motherhood, a slice of life. Hopefully one of my choice piques your interest and we could watch it the same time! So read on to see my personal list!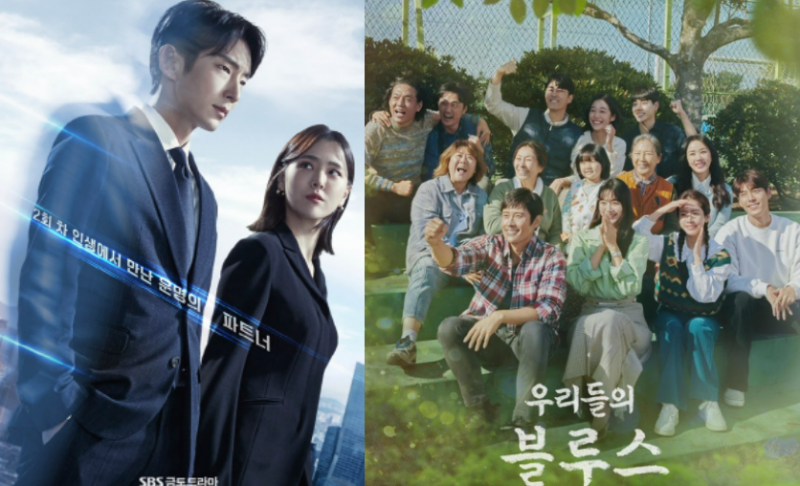 TOMORROW
Tomorrow is based on a popular webtoon published in 2017 in Naver. This is another kdrama series that features grim reaper but with a twist. Instead of grim reapers collecting people from death, this series features the opposite! We have a group of grim reapers that prevents suicide instead!
The story begins with Jun Woong (played by Rowoon) who is a job seeker having a difficult time finding a job. After an accident, he came across these grim reapers and by fate, they hired him to be the youngest worker in their crisis management team! This stars Ryeon (played by Kim Hee Sun) and Ryung Gu (played by Ji-on). You can watch the series in Netflix!
IT'S BEAUTIFUL NOW
It's Beautiful now is perhaps what I am most anticipating for. This drama perfectly depicts the struggle of single marrying age professionals and their different choices as compared to their parents. It starts with the Lee family and its patriarch Kyung Cheol. Granpa Kyung Cheol has three grandsons all of whom refuse to marry due to the struggles of responsibilities.
Taking this "problem" in his own sons, grandpa declared that we would gift an apartment to whoever of his grandson gets married withing 6 months! Will the grandsons grab this luxurious gift or would they continue to live the life they chose? This 50 episode series airs on April 2!
GREEN MOTHERS' CLUB
Korean dramaland is finally expanding beyond two romantic lovers and I am totally here for it! The Green Mothers' Club depicts the tumultuous, crazy, difficult and fun life of five mothers. They share stories of  friendship and motherhood as they continue their paths in rearing children, being partners and being an independent woman. This drama stars Lee Yo-won, Choo Ja-hyun, Kim Gyu-Ri, Jang Hye-Jin and Joo Min-kyung. This drama starts on April 6!
AGAIN MY LIFE
Again My Life is another drama based on the popular webtoon with the same title. The webtoon was published between 2006-2017 in Kakao page and is finally getting a live action drama series! It revolves around the heroic Hee Woo played by the handsome Lee Joon Gi) as he struggled all his life to do good. He ranked bottom in his class during his high schools days, but due to hard work and determination, he managed to passed the bar exam and became a prosecutor.
One day, while on the job, he was murdered by unidentified men. The fantasy starts when he woke up again, and find himself truly and fully alive. You can watch Joon Gi in this drama from April 2!
OUR BLUES
After the success of Hometown Cha Cha Cha, Shin Min Ah is back with another warm drama set in a majestic coastal town! Depicting the lives of different people, from different walks of life, this drama slowly unravels their stories of past and present. As they navigate through life with what weighs them down, can they find solace and peace with each other? This drama is an all-star cast of Lee Byung-hun, Shin Min-a, Cha Seung-won, Lee Jung-eun, Uhm Jung-hwa, Han Ji-min, and Kim Woo-bin. It starts airing on April 9 and has 20 episodes!
April is such a wonderful month for the Korean drama fans as we will be treated with an assortment of dramas that would definitely tickle our fancy! I will definitely monitor each of the five and watch them until they stop airing! Which among these are you looking forward to the most?