JAMES REID used to be everywhere – from television, movies, magazine, billboards, we just couldn't get enough of him. Now that he finally took the time to rest and enjoy the fruits of his hard earned labor, I can't help to say that we are already missing him.
I can't deny that I miss James Reid as an actor. Guess most of his fans were once spoilt with movies coming from him and his former partner Nadine Lustre and those were good times. We have to move on..
He recently turned older and as he navigates another chapter in his life, he also focuses his energy on another of his love – music career. Here are my top 5 James Reid songs you should definitely listen to!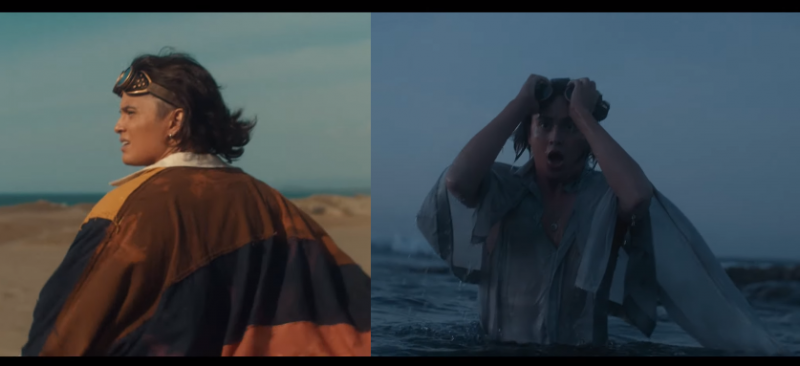 Hello 2.0
Okay, this is just too much! Too much of a great song, too much of a great video, too much of a talent and too much of a talent! You definitely cannot deny that James Reid is extremely underrated. I've been forcing my friends to listen to his music so they would know how a great singer he is. I really hope his passion reaches their hearts! Apart from the song, the video is just a refreshing treat especially in times like this! Watching the video gives such a good vibes. I really admire how the artists and the dancers are just freely singing and dancing, sans inhibitions, just fun and freedom!
Cool Down
After listening to this song, I admired James more. He is taking OPM to another newer fresher higher level! Check his back, maybe it hurts after carrying the weight of the industry for a while. The music video looks so international. I love how it got the vibe millennials and Gen Z would love. Also, it is amazing how this is not just a song, rather a story in its totality.
Fiend
This is the kind of music that any other music label in the Philippines would not have. This has to notch quality, from the quality of video, the lyrics and the people behind this whole masterpiece, it deserves an award! I seriously do not understand why it only has about 5 million views. This piece of art should have 5 million more in my opinion! This makes me think again and again, why is James so underrated? This track is just perfection! I do applaud his label, Careless Music for putting out exemplary music. They are at par with the international labels out there and seriously deserves and award!
Healing
Healing is gold! I can not believe that he is such an unappreciated act in the industry. Having his own company, Careless Music is probably one of the best decisions he ever had. He produces and releases good quality music which highlights his artistic abilities and talented voice. Listening to this song just can't help but put me in a good vibes.
Soda
James is so versatile, he literally can do anything. He is a 100% creative genius who deserves all the recognition he could get. Listening to Soda, it just makes me feel happier, as if there is nothing wrong that could go wrong in my day. This is such a good song to wake up to daily! My favorite lines would be "Don't lose the stars in your eyes we could stay high or we could fall with the tide just ride!"
Ah listening to these songs just brings up a lot of warm and wonderful memories. If not, they never fail to put me in a good dancing on the beach without music type of mood!  I love how James continuous to be consistently great throughout the years, as an actor and definitely an artist! Can's wait to hear more of his music and artistry!