THERE are days when you just want to get your heart pumping with excitement! And yes, I understand that working out in the gym, or let's face it, in your home is too exhausting to get that much needed boost of endorphins.
So what better way to get your dose of excitement than watching this heart pumping, exhilarating movies that I have specially curated just for you. This is a spectrum of good excitement to thrilling excitement, you get the gist.
Here are my personal top 5 exciting Korean films you can watch on VivaMax.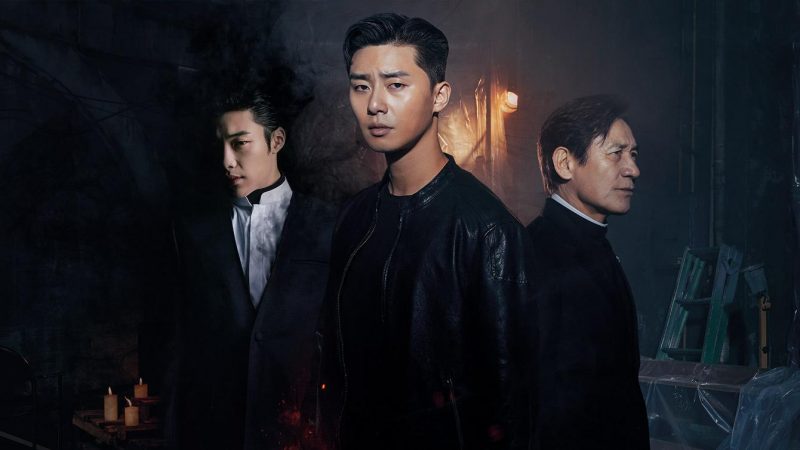 Secret Zoo
One great thing that happened in 2020 is the release of this one of a kind comedy film, Secret Zoo. This film tells the hilarious story of Tae Soo, played by Ahn Jae Hong, at a renowned law firm where he works as an attorney at law. Currently not permanent in his job, he does everything to land a permanent position in his dream company. One day he was given the task to revive a failing zoo, but without animals in captivity. To make sure that he gets his dream job, he does everything – including dressing up as animals.
Due to a viral video, the zoo's popularity skyrocketed, therefore making it a famous tourist attraction. However, after doing a job well done and finally landing that permanent job, he had a change of heart after hearing what the law firm plans on doing to the zoo. Will he prevail? Watch Ahn Jae Hong, Kang So-ra, Park Yeong-gyu, Kim Sung-oh and Jeon Yeo-been in this must see film!
The Divine Fury
Another adrenaline pumping film is The Divine Fury. Released in 2019l this action horror film would surely keep you on your toes. The Divine Fury chronicles the story of Yong Hoo, played by the stunning Park Seo joon as he works his way up in life. Having been orphaned since childhood, the tragic death of his parents resulted in him harboring deep resentment against the Almighty.
Many years after, he is now a very successful MMA fighter who competes nationally and internationally. In one of his competitions, he develops a stigmata, bodily wounds that correlates highly to the wounds of Jesus Christ. Because of this incident, he was forced to seek the help of Father Ahn (played by Ahn Sung Ki) who sees his potential as a partner in defeating evil forces. Together, they combat evil forces and spread the good.
A Hard Day
Another action thriller film, A Hard Day is one film you should definitely watch! This film has competed in the Directors' Fortnight section at the Cannes Film Festival in 2014. The story, revolves around two police officer and a criminal who brough them together. Detective Ko (played by Lee Sun Kyun) us a corrupt officer who "accidentally" killed a homeless man on the day of his mother's funeral.
Instead of reporting it, he placed the body inside his own mothers' coffin and tried to cover up the crime. This action triggered Lieutenant Park (played by Cho Jin woong) as he was in charge of hunting the criminal, who Detective Ko thought to be a homeless man. This cat and mouse chase led to a lot of unnecessary events that ended in a lot of hard cold cash.
Be With You
Be With You is one of those movies that make you feel so happy to be alive. A remake of the original Japanese film, Be With You, this Korean film adaptation stars So Ji Sub and Son Ye jin in a romance movie that will surely make your heart flutter. Soo ah(played by Son Ye Jin) comes back to her family even after she passed on due to a promise. Every rainy season she returns to her husband and son in the form of a spirit but without no memory. This difficulty in letting go and moving on will surely excite you after a long day of work!
The Last Princess
This film is honestly too long to watch, yet too good to miss out. The Last Princess is the high grossing film of 2016 that tells the story of Princess Deokhye, the last princess of the Joseon Dynasty. Played by the talented and stunning actor, Son Ye Jin, she gave life and feelings to the challenges, obstacles and fight if Princess Deokhye who only wanted the best for her family and her own country. The film also stars Park Hae Il, Yoon Je Moon and Ra Mi Ran.
If you want to get your heart pumping, I definitely recommend watching one of these films! Go get them tiger!