IF YOU are looking for a light yet funny, but still manly and action packed film, then this list is for you. I've curated my personal favorites that you would surely enjoy watching, alone, with your family or your significant other.
Here are the top 5 Korean action films you can watch on VivaMax. Read on, write on, and make sure to watch!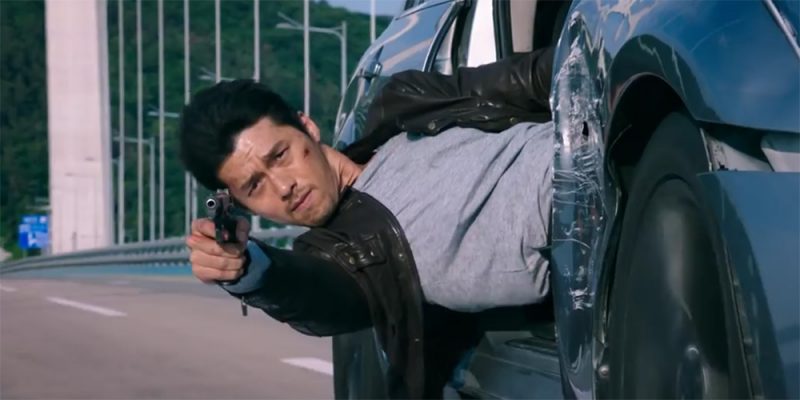 Extreme Job
Extreme Job will always be in that Korean movie list you should definitely watch for a good laugh and a dose of action. This action comedy film starred Ryu Seung-ryong, Lee Hanee, Jin Seon-kyu, Lee Dong-hwi, and Gong Myung. It tells the story of five narcotics detectives on their last mission to save their career. They are tasked to undergo an undercover surveillance of an international drug group. To do so, they bought out a chicken restaurant and running it for real to convince their neighborhood. The unexpected rib marinade became a hit, and instead of laying low and undercover, their restaurant became an instant hit all over the country. The film was released in 2019 and had sold more than 10 million tickets in just two weeks.
Miss and Mrs Cops
Miss and Mrs Cops is the story of two lady cops and their quest to solve a network of men whose modus is to drug, rape and film women and extort these women for money. The police department they are working for refuse to help and preferred to stay idle. This sisters-in-law slash partners in crime tandem became successful in bringing down the organized network with their wits, charm, and bull-headedness. Their missions were made possible with the help of another employee in the police station, a talented female hacker. The movie starred Ra Mi Ran and Lee Sung Kyung. Choi Soo Young from Girls Generation was also a part of the supporting cast.
Exit
This disaster action comedy film was hilariously and brilliantly pulled off by the talented actors Jo Jung Suk and Im Yoon Ah. This is the comedic story of two people's will to survive a poisonous gas that takes over the city. Yong nam( played by Jo Jong suk) is a jobless young man who lives with his parents. On the night of their anniversary, he met his college crush and fellow rock climbing enthusiast Euj-joo (played by Im Yoon-ah). As they lead others to safety, they were left to fend on their own, surpassing challenges due to relentless cooperation and will to survive, this blockbuster film is one of the highest grossing film of 2019 and is definitely a must watch.
Confidential Assignment
If you are looking for a North-South Korea cooperation film that has both action and comedy, then Confidential Assignment is the best film to watch. This movie tells the story of a North Korean officer gone rouge, stealing master plates to print counterfeit money and killing some of his own colleagues before fleeing to South Korea. To capture him, Cheol ryung (played by Hyun Bin) goes to South Korea to continue the case. He is paired with a South Korean detective Jin Tae (played by Yoo Hae jin). At the start, they get into each other's neck, but in the end, they realized that their partnership works well with trust and cooperation. In the end, they managed to finish their mission.
Assassination
Of course, this list would not be complete without mentioning Assassination. This 2015 film is the highest grossing South Korean film of that year and is the eight highest grossing movie in Korean film history. To summarize, this film is set during Japan's rule over Korea. There is a group of Korean resistance fighter who are working in China, with the plans of killing a high ranking Japanese official. The complicated plan includes breaking a sniper out of prison and dealing with a traitor among them. The all-star ensemble includes Jun Ji Hyun, Lee Jung Jae, Ha Jung Woo and Oh Dal su.
Please give these a try and for sure you will not regret! Be prepared for an action packed yet amazing time!