Here we are! Part two of the upcoming Korean television drama series you should totally anticipate this coming June! Have you read the first part? If not, hold your horses and read those first.
This part two contains the other 5 series that I am so totally looking forward to this June. Here is my personal list.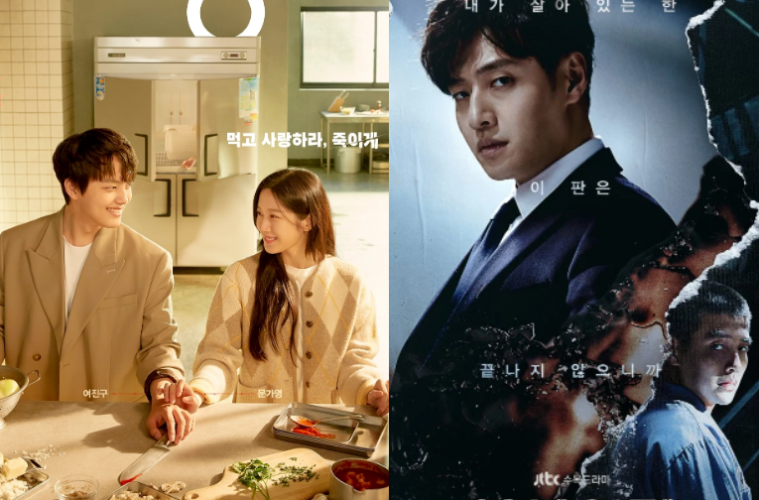 Money Heist: Korea – Joint Economic Area
Yes you read it right! The Spanish crime drama series that took over the world is finally getting a remake, South Korean style! I am most excited for this in this list because it is so rare for South Korea to adapt television series from abroad – usually it is the other way around. This series would tell the story of the mad genius "The Professor", a brilliant strategist as he tries to pull of the country's biggest heist together with people from all backgrounds. Will it succeed or would it be an failure of epic proportions? This drama stars Yoo Ji-tae, Park Hae-soo, Jeon Jong-seo, Lee Won-jong and Park Myung-hoon and is set to air on June 24.
Insider
Insider is the action, suspense, thriller that will spice up your weekdays and will keep you on your toes for its 16 episode run. This chronicles the life and unusual tactic of a judicial trainee, Yo Han played by Kang Ha Neul as he goes inside the prison due to an undercover investigation. His deliberate actions, poker face and cunning manipulations would contribute to an interesting life and research inside the bars. Will he be able to reverse his faith and get out? In this drama, Kang Ha Neul works with Lee Yoo Young,who won South Korea's first Best Actress at the Milan International Film Festival. This drama is set to air on June 8.
Link: Eat, Love, Die
After the two heavy dramas on my list, I have found something light, perfect for your chill days! Link: Eat, Love, Die is the mystery, romance, drama, fantasy series that would make your Mondays and Tuesdays giddy with laughter. This drama tells the story of a good looking chef setting up his own restaurant in a small town. Apparently, it was the same time where his twin sister disappeared many years ago. After his return to the town, he began experiencing various emotions, spontaneously bursting. He discovers that these emotions are not his but of a woman named Da Hyun. This drama has Yeo Jin Goo, Moon Ga Young, Song Deok Ho and Kim Ji Young as casts. It is set to air on June 6.
Doctor Lawyer
So Ji Sub proves that he still got this! As one of Korea's leading actor, he is set to appear in the medical, political drama Doctor Lawyer. He plays the role of the prodigy Han Yi Han who specializes in general surgery and cardiothoracic surgery and is considered to be among the country's finest. In one of his operations, his patient died and for that, his medical license was revoked. A few years passed, he reappeared as a lawyer who now works as a prosecutor in the medical crime division in Seoul. In this drama, Ji Sub will work with Jayden lee, Geum Seok Young, Im Yu Na, Lee Kyung Young and Choi Jae Wong. The first episode will air on June 3.
Weird Lawyer, Woo Young Woo
Weird Lawyer, Woo Young Woo chronicles the life of a genius with an IQ of 164. Woo Young Woo graduated from the most prestigious university in the country, at the top of her class both in undergrad and law school. She has exemplary intelligence, photographic memory and works at a big law firm. Regardless of her intellectual capacity, she struggles a lot since she has low EQ, and has difficulties in social interactions. The series follows her from an awkward genius to a mature lawyer. The drama is set to air this June and stars Park Eun Bin, Kang Tae Oh and Yoo Hyun Young.
There you go, the second part of my two part series! Which among these are you most excited for? Can't wait for its release? Same my friend! Looking forward this June to enjoy some good quality Korean drama.