FOR MANY YEARS, he has been an enigma. Coming from a powerful family and with a father who is both influential in showbusiness and politics, people have been curious about the life of Joaquin Domagoso.
As he entered showbusiness and worked on different projects big and small, he had already proven that he is more than his father's son. He is an independent, hardworking, humble and inspiring adult with a lot of talent and craft to share to everybody.
Here are some of the things you may not know about Joaquin Domagoso or JD, who is now making the hearts of young girls flutter.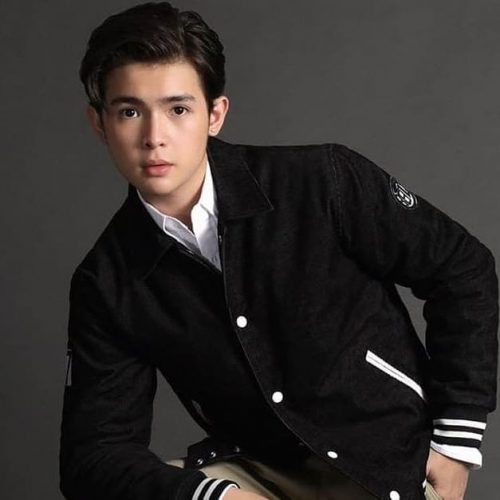 EARLY LIFE
Joaquin Domagoso or JD, was born as Joaquin Andre Ditan Domagoso on October 24, 2001. His father is the former actor, now city of Manila mayor, Isko Moreno and Diana Lynn Ditan. Joaquin is one of the five children of the couple. He is currently studying at the prestigious Southville International School affiliated with Foreign Universities.
With his stunning looks and height, currently at 5'10", Joaquin currently works as an actor and model.
CAREER BEGINNINGS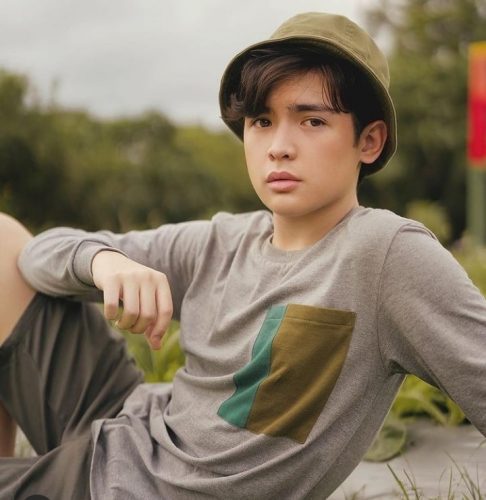 Although his father has been in the entertainment industry for the longest time, Joaquin is not treated with special consideration at the start of his career. In fact, his first television debut was in the law anthology Ipaglaban Mo!: Pariwala episode. In this 2019 episode, Joaquin played a small role.
In the same year, he signed a contract with GMA Artist Center. He appeared in the drama anthology Maynila: My Unwanted Son as Joms also in 2019. Joaquin also became a part in Studio 7, a television variety show hosted by Christian Bautista, Julie Anne San Jose and Mark Bautista. Although the show is now defunct, it gave an avenue for Joaquin to showcase his talents and versatility.
CAREER HIGHLIGHTS
Joaquin's participation in Studio 7 won him a spot in the variety show All Out Sundays. The show, hosted by Alden Richards and Julie Anne San Jose, has premiered in 2020. Joaquin has been a regular performer since the show started. He also works with Christian Bautista, Mark Bautista, Rayver Cruz, and Rita Daniela among others.
 In 2021, Joaquin landed a role as Jonas Clarito in the television drama romantic comedy First Yaya. The titular role was played by Sanya Lopez. In this show, Joaquin worked with Gabby Concepcion, Pancho Magno and Cassy Legaspi among others. Although the show ended in July 2021, there is a continuation of the series, which is set to premiere in 2022 via First Lady. 
RANDOM TRIVIAS
Apart from a budding actor making his way through the industry, Joaquin is also a model/endorser. Among his endorsements are Cherry Mobile, Bench and Nash Coffee.
By now you should know that JD is more than just an actor, model and endorser. If you have watched his variety shows, you know that this guy is an amazing performer as well. He can sing, dance, play the guitar and even beatbox! Can you imagine having all these talents with such a camera-friendly aura? I sure can't!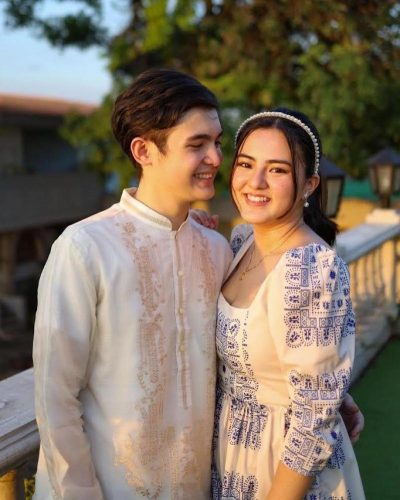 Of course we have watched the amazing chemistry between Cassy Legaspi and JD in the hit television series First Yaya. But did you know that Cassy is actually JD's crush in real life? No wonder they had such an amazing chemistry! Team CassQuin, where are you at?
So, what more can you say? Isn't JD such a role model to the youth? Joaquin is also set to star in the teen movie 'Caught in the Act' showing this December 15 in cinemas. On Sunday, he is set to star in Regal Studio Presents: Ethan's Return with Thea Tolentino and Jolo Ejercito. Watch him and his future endeavors in GMA Network!