GFriend officially disbanded on May 22, 2021, after the expiration of their contract with the agency Source Music. It was a great and utterly heartbreaking shock for all particularly the Buddies.
No one anticipated the break up, particularly because GFriend's career is going so smoothly. Since this is the group's last album, let us support them one last time while listening to this masterpiece.
Here is my take on the songs of the Walpurgis Night Album from GFriend.
Mago

Upbeat, fearless, raw, that is how I described this earworm of a song after my initial listening to it when it was released. There were a lot of elements that made this song fascinating – the easy beat, the diva voices, the dance-y fancy rhythm and of course fascinating transitions of the artists' voices!
Love Spell
Love Spell had successfully captured the essence of being in love – lyrics wise. This bubbly and cheerful song depicted the irrational and rational actions that one does when in love. Thus the title is quite perfect – like you are enchanted in a spell!
Three of Cups
Three of Cups Is the type of song you play to hype you out, start your day right the moment you wake up in the morning. The message also shares a lot of positivity and promotes teamwork to achieve common goals.  Also, I couldn't believe that I've fallen in love with an artist's harmonization when I heard Eunha's at the beginning of the song.
GRWM
Having had acknowledged the mistakes that were made in the past, one's perception of these as nuggets of wisdom in the future rather than hideous scars in one's body shows the maturity that this song emits.
Secret Diary
Secret Diary seems to stick out like a sore thumb in this album. When the first four talked about empowerment, acceptance and such, Secret Diary brings you back to the time you are happily in a relationship. Regardless, this song, with the amazingly talented voices of Yerin and SinB, made it so worthwhile to listen to.
Better Me
This is what I am talking about! The power of Sowon and Umji's fantastic voices interpreted such an emboldening song for everyone to enjoy! Regardless of gender orientation, age or circumstance, listening to this song uplifts one's soul and spirit in whatever circumstances.
Night Drive
Eunha and Yuju's Night Drive is a combination of yin and yang. Yuju gave it the spunk it needed while Eunha gave it the sweetness it required – a perfect balance for a song that reassures of better days that are coming.
Apple

Now, this song brings back these ultra-talented ladies into a song about temptation, giving in and eventually releasing the better, and bolder version of yourself. Perhaps my favorite line is – let go of the timid child, a line that we all could contemplate upon every now and then.
Crossroads

The song Crossroads, like the Secret Diary, is a bit too different from the concept of this album. But if you would think about it more, this album emits liberation and taking control over your destiny. Just like the song lyrics, the girls are not afraid to make the first move, if destiny allows them to cross paths with the love that has passed them by.
Labyrinth

We're back with the upbeat dance song, baby, and I'm thoroughly loving it! Such confidence in one's self is what we all needed particularly these times of uncertainty. What makes it more special is the decision maker and the action taker in this song is the same person – a self-motivated, goal-oriented individual ready to take on the world!

Wheel of the Year
Honestly a very good song to wrap up the entire album! The lyrics is so honestly raw that all listeners could easily relate. It's as if it is the ladies' farewell message to everyone of us, reassuring us that everything will turn out to be just fine.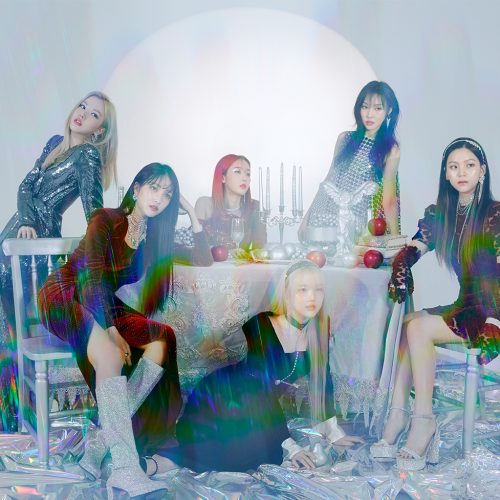 Well, it was a rollercoaster ride listening to the songs. I couldn't hate any, but I also could not pick my favorite as each of the songs had their advantages and selling point. I know all of us are still heartbroken from the group disbanding, but at least we are gifted this final album, a great piece of art and heart that we will always remember them with. GFriend, we will keep rooting for you – either as a group or individually.