ERIC NAM is undoubtedly one of the most talented musicians among his generation today. This multi-lingual, multi-talented individual is just a pure joy to watch either singing, or hosting, or just being his fun and bubbly self.
Recently, he just released his second English album, which is There and Back Again. This is monumental since his is his first independent album after his contract with the CJ ENM label had expired last year.
With more freedom and room for his creativity, I am excited to share with you my personal review of his album, There and Back Again. This was released last January 7, 2022 and has seven tracks.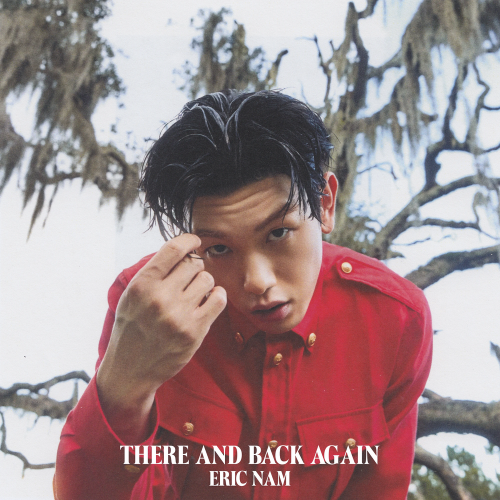 Lost On Me
Ah yes, the first time I heard Lost On Me, I knew that the entire album would not disappoint. I am still honestly wondering why Eric Nam, is still criminally underrated. Having conquered and made a name for himself in South Korea, he is now conquering the United States, and rightfully so. This song is refreshing in a way that is feels so new, but in a way very familiar, you really can feel Eric's touch in this song. Again, with the catchy melody, upbeat and potentially another earworm, this song's lyrics are just lit! My favorite is "even though we weren't meant to be, all your words left a mark on me". So relatable!
I Don't Know You Anymore
The music video for this single is just amazingly beautiful. Definitely love the concept! Listening to the lyrics, I am just amazed that this person doesn't have any bad songs. His lyrics are totally relatable, it feels so human, if you know what I mean? The story behind the song, the execution, the visuals are just such a treat to the ears, eyes and soul. Will definitely have this song on loop!
Any Other Way
Seriously, for the non-fans, they would just think that Eric is just another pretty face. But how they are wrong! The transition from I Don't Know You Anymore to Any Other Way is phenomenal. Like please Eric stop playing with my heart (in a good and healthy way though). Listening to this gives me the beach vibe – sipping my fruity and cold cocktail with pretty umbrella while dancing on a beach during the sunset. It is both relaxing and fun! Eric's vocal range also had my ears and eyes popping! This dude can do no wrong can he?
Wildfire
This song consumed my heart like wildfire – thoroughly and savagely. Listening to this, I feel the pain, regret, happiness, abandonment, everything! I thought I had the emotional range of a teaspoon but this song made me feel things, awaken my soul into something foreign yet welcoming. I imagine listening to this on long drives, with my window open and stereo on full blast. Or on a rainy day, lying in bed while staring at the gloomy dark sky. It gives you a feeling that transcends words. He sings directly to my soul and I love it.
What If
What if we never got to know Eric? The world would be a gloomier place. The talent that this man hides is astounding! I can see the difference now that he is an independent artist. His work exudes his personality more evidently. I honestly don't know which among these songs are my favorite, since he never has a bad song! And the lyrics of What If is just superb! All of us went through it, mostly leaving us with ugly scars. But Eric managed to turn the experience into something beautiful! What a talent!
Admit
Admit it, you truly appreciate how hard he worked for this album. Again, Eric never disappoints. Through the end of the album, I thought, okay so I heard the best bits. How wrong am I! Just when you thought it couldn't get any better, it did. The video production is also phenomenal! No need for special effects, explosions, fancy costumes or break-back dancing. Just him in a swing, singing his heart out and vibing is exactly what we need now – a breath of fresh air.
One Way Lover
What a way to end the album, with One Way Lover! The song just started and he is already serving us the feels with the lines "What's my name sitting next to inside of your head, if it's even there". Damn. Listening to this, I think this was written for me! The feels is all over the place!
Verdict: Definitely a must listen album. Honest verdict: listening to the album once or twice won't do. This is the type of album you get to appreciate more the more you listen to it. Thank you, Eric, for this wonderful wonderful gift!