MONSTA X is back at it with another release! Last April 26, 2022, the group finally released their 11th mini album called Shape of Love.
You can say that the men have been so busy, not only on perfecting their tracks singles but also focusing on the 7 physical album versions. Yes you read it right, the album has seven versions namely: Love, Originality, Vibe, Everything, Special, Jewel and Kit.
To celebrate this album, here is my honest opinion and comments on every track. Enjoy!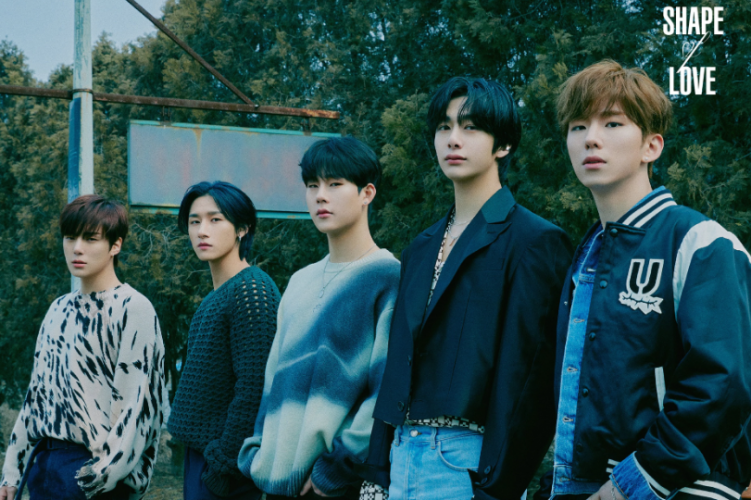 Love
This single is just, love! I love everything about it – the beats, the lyrics, the vocals, the music video, simply everything! I mean what is there to hate? Monsta X has become experts in many field, one of them is releasing BOP songs! The voice of our men just blends perfectly with each other in this glorious track! Not only that, they manage to combine various eras in the music world from 90s, pop to electronic into something that everyone would enjoy! Also, can I just say that the music video is a different level of top notch – classy, glamour and street all in 3 minutes and forty one seconds!
Burning Up (feat R3HAB)
Okay, let me acknowledge the elephant in the room, Hyungwon composed this! I mean how can one be so extremely talented? I love how each lines were distributed evenly and perfectly among the members, it truly highlights their vocal prowess! You'd think that all of them are the main vocals! Burning Up could easily be the lead track and I totally would not complain. It is currently one of my earworms and seriously I secretly dance to it while working.
Breathe

Breathe, ah listening to this song makes me want to go take a walk outside or take my car and drive aimlessly while my windows are down. It is such a feel good music, trust me these days we need more of these mood lifters! For this song, I honestly would like to highlight how Jooheon flows wffortlessly between being the main rapper and a powerful vocalist. His angsty vocals make me want to take a deep breath if you know what I mean! Also, Hyungwon my love is just *chef's kiss*! He is terrific in dancing, such killer vocals, and jaw dropping visuals!
Wildfire
Wildfire is honestly my favorite in this mini album. It gives you that goth like vibe – dark yet real and true. I love how it combines rap and strong vocals and the beats just gets me jamming to it unconsciously! Reading through the lyrics, damn they really did capture what I have been feeling these days! Perfectly in words and in music! Knowing that Hyungwon helped in writing and arranging this song makes me love him more. My dude is just so talented!
사랑한다
 (Love You)
I have listened to a lot of Kpop songs for many years, but this single, Love You, just hits me in the heart in a way that I cannot explain. I somehow feel that this song works best as a great song ender if they ever have a concert again. Imagine our men singing I love you to us? Or Kihyun belting out the lines "In the fake world, I'm only looking at you". *Faints*.
AND
If Love You is the perfect concert ender, can I just say that And is the perfect album ender. I feel that this song is entirely written for us fans. I feel the longing in their voices and the lyrics just touches me like the die hard fan that I am! The lines "When everything doesn't seem faint, your arms hug me, clearly, for all those moments, You will find, I will find, even if time passes by Can't forget all the lights, I remember them brilliantly" just makes me tear up a bit.
I am honestly glad that I listened to the entire album on a weekend, it gave me the time and less pressure to actually enjoy it, fully savor what a work of art this album is. For those of you who have not listened to this yet, please stream in their official Youtube account for free!