Last July 26, the much awaited solo album of EXO's D.O. had finally launched – Empathy. Armed with eight tracks, the album's lead single is the melodious, upbeat and feel-good "Rose". The song also has an incredible stop motion animation inspired music video.
Aside from fans waiting for so long for this album, this project also features numerous collaborations from the industry's finest. Apart from the talented D.O.'s writing, Jae from DAY6, Andreas Ringblom, 220, Wonstein had also contributed to the album.
Here is my honest review of the Empathy album, discussed per song! Read on!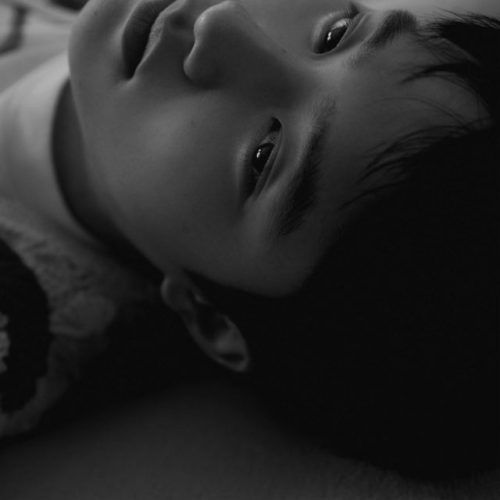 Rose/ Rose (English Version)

The guitar acoustics is lit like fire! Coupled with D.O.'s impressive and expressive voice, the feel good, burst of positivity and sunshine vibe of this song is the prefect beach song. Imagine being serenaded by D.O. himself, with his guitar and a fedora hat, with sleeves rolled up by the shade of the coconut trees, with sand between your toes and his undying love. Can you imagine that? Yes? That's how I felt when I was listening to the song!
I'm Gonna Love you (Feat Wonstein)
I'm Gonna Love You has got to be one of the songs that has lines that speak to your heart as naturally as breathing. Numerous people over the world would want to love and we love this way – easy as breathing, natural as the sun sets.  Also, the blending of D.O.'s and Wonstein's voices is the duet you never thought you needed until you finally heard it. Despite standing out due to their distinctive personalities and interpretation, the two manage to amalgamate their talent in a song that would melt anybody's heart!
My Love
The song that showed D.O.'s versatility, vocal prowess and terrific voice control is My Love, in my opinion. It started out deep, soothing and comforting, then suddenly his vocals shifted to falsetto notes, surprising but a welcome delight. This song is co-composed by Jae from DAY6, in case most of you weren't aware. The great collaboration between these two artist is like the cherry on top of a wonderful ice-cream dessert!
It's Love
Compared to the first three songs, this single just went straight through – through your heart. Listening to this song just makes me sway on my chair, with heart fluttering and ears enjoying the melts like butter, sweet like honey voice of D.O. The lyrics perfectly fits a melo-dramatic film or television series – when two star-crossed lovers finally met again and would never walk alone.
Dad
Being D.O.'s first album, naturally he would dedicate a song for his father; that is how good of a son he is to his parents. I was teary eyed-when I listened to this song, and if you read the lyrics over and over, you would appreciate the rawness and honesty of the song. It is simply Kyung-soo's love letter to his dad, and we are privileged to hear it.
I'm Fine

Honestly this is my favorite among all the songs in this album. The beat, the melody, the lyrics, the interpretation, the vocalization is just perfect. It reminds me of what an angelic voice D.O. truly has. I'm sorry for overworking you, replay button.
Si Fueras Mia
This song called me single AF in one of the most beautiful languages in the world. My jaw dropped. D.O. is already super talented – he writes songs, he sings damn well and he can translate that genius in a different language? I mean, what can't he do? If my future husband doesn't propose to me with this song, then D.O. please do?
Can he rival with the success of his fellow EXO members who also had gone solo? Would this album meet the commercial success that the solo projects of Baekhyun, Kai, Lay and Chen achieved? With the review of the singles above, the answer is – definitely!