SEVENTEEN is that one idol group that I have been monitoring since their debut in 2015. At first the group members were overwhelming – 13! But if you think about it this way, 13 members, 3 sub groups, 1 team, then it will all make sense!
This self- producing group turned out to be a fantastic idea. With all members involved in various stages of album production, they already have produced nine mini album since their debut!
Their ninth, Attaca was released last October 22, 2021 and with the lead single Rock with You. Here are my honest thought and review of this amazing album. Read on!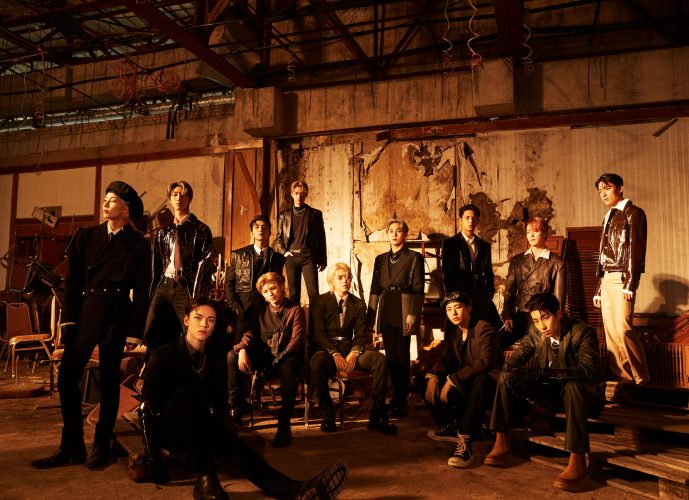 TO YOU
To You really does set the theme of the album quite perfectly. Reading along the lyrics alone, I am overwhelmed with the amount of love and sincerity that overflows from the song's message. In a world where there are tons of hatred and bitterness, I felt so much warmth and happiness listening to this song. It honestly makes me cry every time I listen to this. Execution wise, I was taken aback by the amount of talent the Hip Hop team has, they have almost the same level as the Vocals and Performance teams! Wow!
ROCK WITH YOU
Okay, after listening to Rock With You, I know why this is the lead single. And rightfully so! The song is just upbeat, makes you want to get off from your couch and dance along like you are performing for an audience! I am also in love with the lyrics! My favorite lines are "I wanna stay with you" and "no matter where we are, I wanna ride with you" both of which are extremely addicting to sing to!
CRUSH
Ha! This one just hits the spot. Imagine listening to this song which is basically just a confession of your crush, crushing on you. Not only my day is made, it also gave me all the jittery butterfly in the stomach feels! Also, I've noticed that there is a certain distinctive quality about this song that makes it subtly refreshing. Is it just me, my ears or all the butterflies in my tummy?
PANG!
Okay, all say hey to the performance team with this wonderful single! Pang! Is that welcome palate cleanser after hearing the melodious and highly entertaining first three singles. Since it's just the performance team singing in this song, I was amazed by how distinctive their voices are in this one. The transitions of high to low notes are just impeccable. Let me also say that Dino's rap skills are out of this world. Still wondering why he is in the dance line when he is the same rapper materials as Vernon?! Way to go you talented Dino!
IMPERFECT LOVE
I had high expectations with Imperfect Love since it is the vocal team who interpreted this. And boy, can I just say my expectations were met, overridden and dropped to the ground. This performance is simply astounding! I felt like I was in a romantic comedy movie, with the OST feels that this masterpiece gives me. The lyrics were great, the music, better than great! What a comforting, marvelous song this is!
I CANT'T RUN AWAY
Okay, I know the Hip Hop team are stupidly talented after hearing I Can't Run Away. Non fans would surely have their minds blown if they realized that this is the Hip Hop team singing it. Honestly, but not surprisingly, this is one of my favorite in the album. This is the type of song you would never get tired listening to. Well done to the hip hop team!
2 MINUS 1
I had to sit down while listening to 2 Minus 1. Joshua's voice is just so stunningly good! I think he is extremely talented, he can change his voice while singing and still sounds so good! As for Vernon, I think that his voice suits this genre really well. This song deserves mainstream listening and top charts positions!
What a well-rounded album Attaca is! Right amount of spice, sugar and everything nice! What a treat to fans and non-fans alike! Listen to their singles in their official Spotify account and Youtube channels!