YOU CANNOT deny the fact that Vivamax is one of the greatest gifts to Filipinos during the quarantine period. Owned by Viva Entertainment Group, this streaming website made it possible for us movie lovers to enjoy new content from brave filmmakers and at the same time show some of the classic catalogue of Viva we've grown to love and adore.
Also, add the fact that we discover new talents to admire and praise. It also provides jobs to our brothers and sisters in the entertainment industry. The top movies though are those that have a 'stemier' content. It seems like our kababayans miss the ST movies of the 80's and 90's huh?
We know you loved our first selection, but here are our Top 5 Hottest Vivamax Originals Films in 2021. Ready?
5. Nerisa
Nerisa is the product of a powerhouse team – Ricky Lee and Lawrence Fajardo. It tells the story of a mysterious woman who was found in the sea by a fisherman. With no recollection of her past life, and no memory to boot, she started her new life in the island, eventually falling in love with the man who saved her. After their marriage, the fisherman and his crew met an accident. Turned into a pariah by the village people, this tells the story of the woman's struggle in the island that saved and condemned her. This stars Aljur Abrenica and Cindy Miranda.
4. Mahjong Nights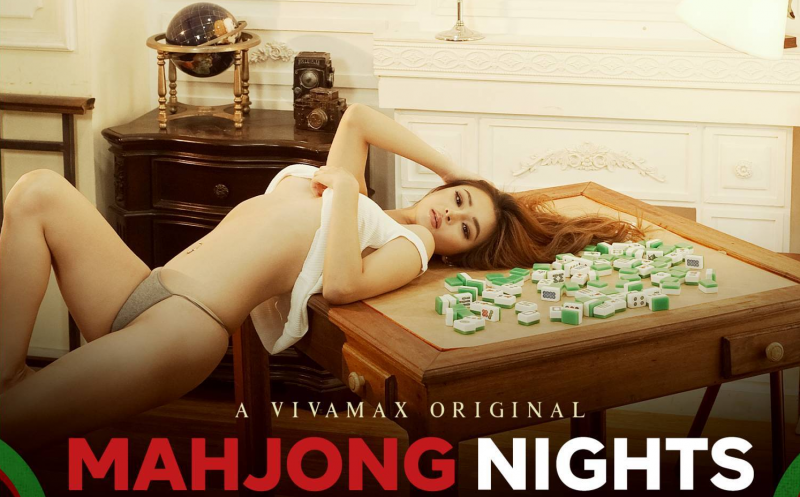 Mahjong Nights is another hot, steamy and thrilling movie that you should watch this year. The film is about the story of Esther who regularly organizes a Mahjong night game between her friends in her home. She lives with her second husband Leo and her only child Alexa. In between the games are real life challenges they had to go through – the relationship of her husband and her child, her feigning ignorance of these happenings and her child's relationship with other men. This movie stars Mickey Ferriols, Jay Manalo and Angeli Khang.
3. Porn Star 2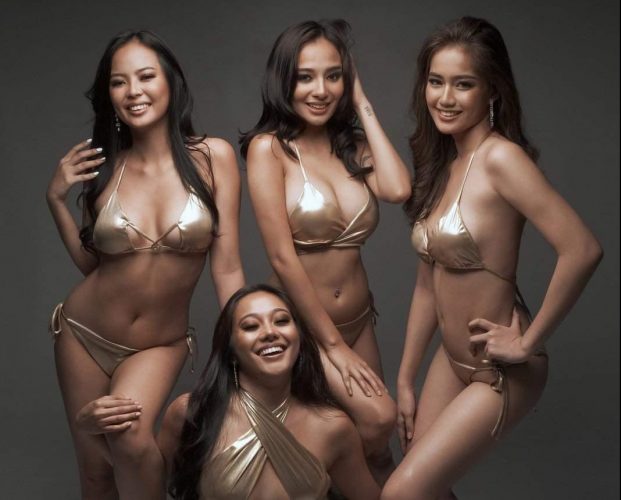 The success of the Paglaki Ko Gusto Kong Maging Pornstar directed by Darryl Yap that was premiered in January 2021 finally have a sequel. The #PORNSTAR2 PANGALAWANG PUTOK showcases legendary stars such as Alma Moreno, Ara Mina, Maui Taylor and Rosanna Roces in their quest to groom up and coming sexy stars.
In this movie, their powers and experience in recruiting will be supplemented by another sexy actress Lara Morena. The film was released in VivaMax last December 3, 2021. The love scenes here are much more intense compared to the first one. Both male and female newbies showed what they've got and yeah… they're all sexy and we won't be surprised if they'll dominate Vivamax next year!
2. House Tour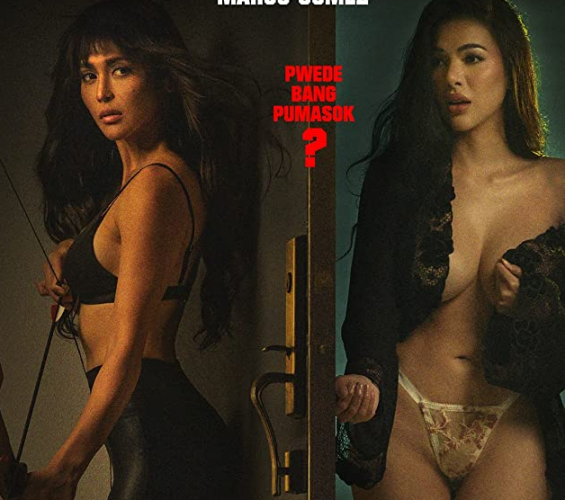 House Tour is another of Roman Perez Jr.'s much awaited erotic thrillers. This is the story of a couple – actress and Olympian who are also vloggers. They had a house tour of their multi-million peso home that has a wonderful view of the Taal Volcano. The house, which is filled with expensive and luxurious things, became a target for theft and invasion by several criminals. They hatched their plan as the house becomes empty based on the actress' social media post. They discovered that everything, was in fact, an evil plan orchestrated by the couple. This movie stars Diego Loyzaga, Sunshine Guimary, Mark Anthony Fernandez, Marco Gomez, Rafa Siguion-Reyna, and Cindy Miranda.
1. TAYA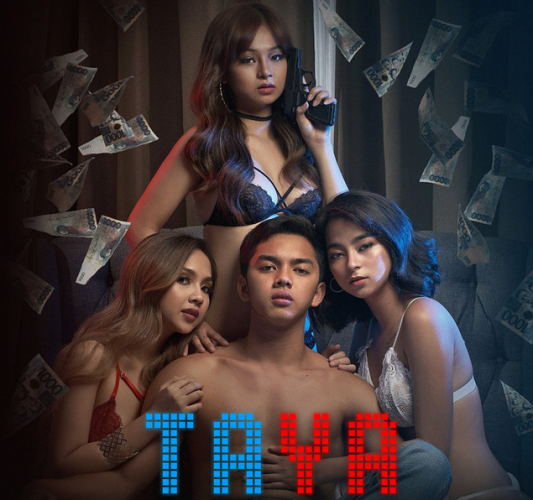 Taya tells the story of a Journalism student and his journey into the dark side on internet betting. Due to the risk and repercussions, he has been exposed to the world of gambling, crime and online prostitutions. It all started one day when he made a gambling error, betting for a different woman as compared to the woman he originally wanted. He got addicted to the woman and vowed to take her away from the syndicate that forces her to work as a commodity. This thriller, crime, sexy film was directed by Roman Perez Jr. and stars Sean De Guzman and AJ Raval where they shared a number of sexy scenes. It also features new starlets Gela Cuenca and Angeli Khang, who also did their own share of romancing with lucky Sean.
That is it! The top 10 Vivamax Originals Sexy films you can stream before 2021 ends! What made your list? Do you agree with out list? Comment down below!