Last January, Gigi De Lana finally launched her self-titled debut album. The album, which is under Star Music, was under the helm of ABS CBN Music creative director Jonathan Manalo as the overall producer.
The album which was described mainly as pop-rock music was made to encourage listeners to stay true to themselves. With her band, she wanted to pursue truth in terms of living and being.
Of course, the album includes her performance of Bakit Nga Ba Mahal Kita, the single that made her a national sensation. Without further ado, I present to you, my honest opinion of Gigi De Lana's album.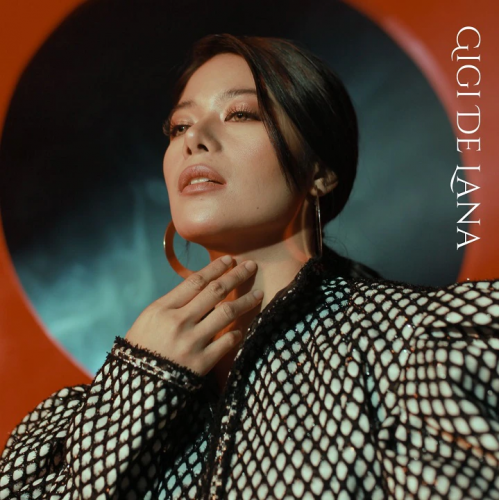 Sakalam
No wonder this single is nonstop airing right now, I can feel the intensity of the pent up anger and questions as Gigi sings through the entire song. For someone who is currently recovering from a heartbreak, this song speaks to me in so many different ways. I especially like the line "Aking panghahawakan, na tayo ay nagsumpaan. Sinabi mo na walang iwanan, kaya ako ay may dahilan". Doesn't it resonate to all of us who loved and hurt? But the point is, it makes my feelings valid and I don't question myself about any what ifs. Love is a journey, pain is inevitable.
Nasa'yo Ako
Definitely this is one of those songs you would want in your work out playlist. The first word alone is powerful, emotionally charged even! Listening through the song, I realized what a wonderfully and creatively done track this is. I can feel the pain, the power, the beauty that this song encapsulates. A powerful song, brilliantly interpreted by a powerful singer. Great job on this one. Gigi!
Bakit Nga Ba Mahal Kita
Well, Gigi's rendition of Bakit Nga Ba Mahal Kita would not reach almost eight million views for no reason wouldn't it? Dressed in a cute lavender tank top, this lady proved that she is more than just a pretty face. The high notes and the runs that she belted were just eye-poppingly good! And to think that she was singing this while sitting? This girl is on fire!
Bibitawan
The first time I heard this song, I thought this was the perfect representation of the adage "if you love them set them free". Listening to this, made me realize that to love someone does not involve possession. Being able to enjoy the moments together, if numbered, is more than enough. I think that Gigi managed to portray a love that is freeing, a love that is mature, and a love that is true as she sings this to the person she loves. The lyrics and the message are astounding. The interpretation, more so.
First Night
Wow. Just wow! Throughout the ending of the album, I thought that the best tracks have been presented up front. Boy was I wrong. First Night is so dramatic, and compelling at the same time. It is a wonderful and emotionally driven song that serenades you as you listen to it, empowers you and leaves you breathless. I particularly loved the lines "I've got to find myself not who to be it's not where I belong." What a powerful reminder!
Topak
After hearing her previous songs in the album, I thought I had a perfect gauge of Gigi's voice. I know she can do runs perfectly and belt out high notes effortlessly. But wow, after hearing Topak, it made me realize that her voice is so versatile. This song reminds me of old school pop rock and she pulled it off quite well!
Isang Idlip
From the first few seconds of the song's intro, I knew I would love it. The instruments are on point and Gigi's interpretation, including the emotions, breathing, sighs, everything was just well done! When I heard the demo version, I thought it was an okay song. But hearing the final version proved me wrong! This song is one of my favorites in her album!
Huling Lapit
This song slaps the hardest. Maybe that's why it was cleverly positioned to be the final track in this exceptional album. Throughout the song, I can feel the emotions that the song, and Gigi wants to convey. And this is what makes her a great artist – she can elicit the proper emotions without you knowing it.
It was a long album, but a pleasure to listen to. I had no idea of how versatile Gigi's voice was, but after listening to her album, I can say for sure that she is one of the best artists out there. She will surely do a lot of great things in her career! What are you waiting for? play her songs in loop!