Ah, FEBRUARY... the love month is finally here! This month just gives us the romantic happy sappy vibe that makes me question why am I not in a relationship yet, hah!
For those of you celebrating this month with your significant others, my sincerest congratulations! For those of you who don't, I feel your anguish! Either way, what unites these two different spectrums is our appreciation for great Korean movies.
To kick off the month right, I have compiled the top 5 best Korean romance drama you can watch on VivaMax. So read on, take notes, and get your popcorn, or cocktails, ready!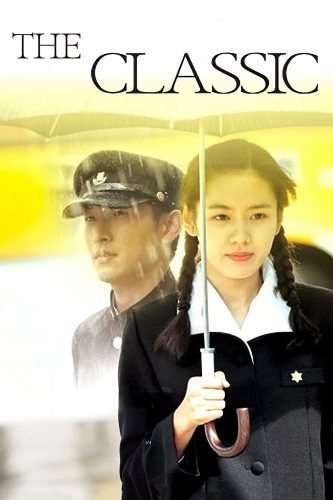 The Classic
This 2003 romantic cult movie favorite is my gateway to the Korean dramas, series and music that influenced my life, and I'm so glad that I have been indoctrinated by this film. The Classic tells the story of two lovers from different worlds – one the child of a prominent leader, while the other is an ordinary person trying to make it in life.
Their worlds collide when Joo Hee (played by the amazing Son Ye Jin) vacations in the province and met Joon Ha (played by Cho Seungwoo). It simultaneously tells the story of Joo Hee's daughter, Ji-Hye. This spectacular work of art won numerous awards both nationally and internationally and launched Son Ye Jin's career. She won the Popular Star Award at the 24th Blue Dragon Film Awards and the Best New Actress Awards from both 40th Grand Bell Awards and 39th Baeksang Arts Awards.
My Love My Bride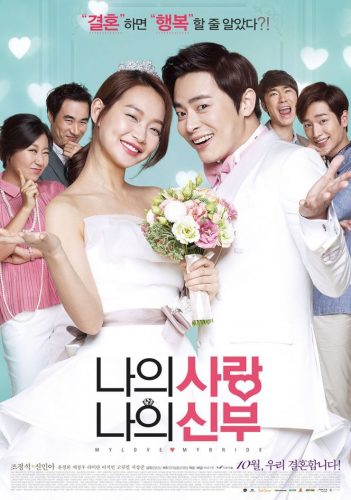 I've been a fan of Shin Min Ah and Jo Jung Suk for the longest time and when I saw that they appeared in a single movie, I immediately watched My Love My Bride and wasn't disappointed. The two actors portrayed the life and love of two newlywed couple fresh from college. As they navigate the real world and the unfamiliarity of married life, they begin to learn what love is.
This romantic comedy film was released in 2014 and received almost a million of admissions in just less than a week in the theaters. Hence, this was the first romantic comedy film to rank number one in South Korea that year. The film also stars Ra Mi Ran, Seo Kang-joon, Yoon Jung Hee and Bae Seong Woo.
Love Guide For Dumpees
What could go wrong if you attended your exes wedding? Or what could go right? This romantic comedy film tells the story of two people (ex of the groom and ex of the bride) meeting at wedding of their exes. These two meet after fighting over food, saved each other from humiliation, got drunk and drugged and nasty in bed.
Waking up sober and realizing the crazy night they had together, both decided to have consensual sex to get over their exes. Using a coffee coupon to fill 10 stamps, they decided to go crazy and go separately after the tenth stamp is filled. This movie, which was released in 2015 and had already grossed over a million dollars in the first day of opening, stars Yoon Kye Sang and Han Yeri.
The Beauty Inside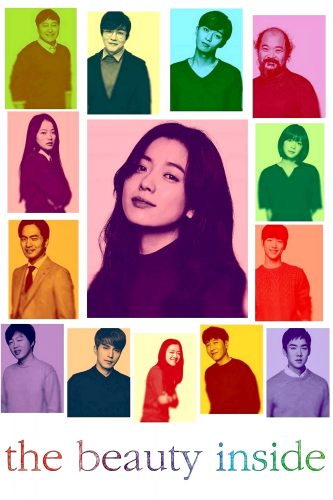 I have a massive crush on Han Hyo Joo because of this drama. Honestly I couldn't think of any other Korean actress who could have played the part better. The movie narrates the life of an extraordinary guy – Woo Jin who involuntarily changes appearance every day. Because of his condition, he lives a reclusive life as an in demand furniture designer.
While on a run checking a furniture store, he immediately was drawn to a sales associate in the form of Yi Soo, played by the lovely Han Hyo Joo. Yi Soo did everything to date her, even not sleeping for days so he could maintain his appearance. Could their love for each other overcome their extraordinary circumstance? This highly popular film launched a series remake which was released in 2018.
The Princess and the Matchmaker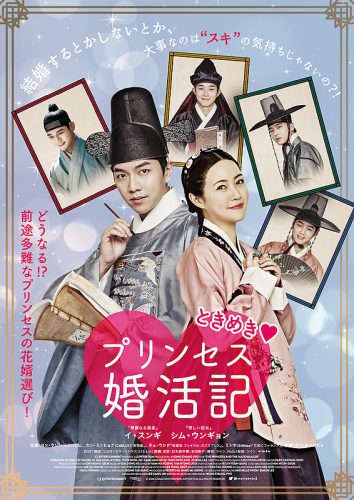 The Princess and the Matchmaker is a period romantic comedy drama that will knock your socks off after a long hard day. Set in the Joseon era, the King sought the help of a saju expert, played by Lee Seng Gi to get the perfect marriage match for his daughter, the princess Songhwa played by Shim Eung Kyung. There are several candidates who are ambitious, good looking and filial, but in the end, who will the princess choose to be her long term life partner? This film also stars Yeon Woo jin, Kang Min Hyun and Cho Woo Shik.
I've watched these films and can I just say that they truly are perfect day enders. With a cup of wine in my hand, all bad days just become bearable. So my friends, please enjoy and just be merry!