This summer months call for a refreshing get away from the bustling city and the hectic work life. For those who are planning for a short day getaway where they could easily drive or commute, relax in a colder breeze and enjoy a slower pace of life, Baguio City is the perfect place to be.
Thankfully, restrictions have been easing down and Baguio government requirements can be easily accomplished (But of course, always check their website for last minute updates!).
I have written 5 Things to Do in Baguio City, for those of you wanting a short but sweet respite. Read and plan on!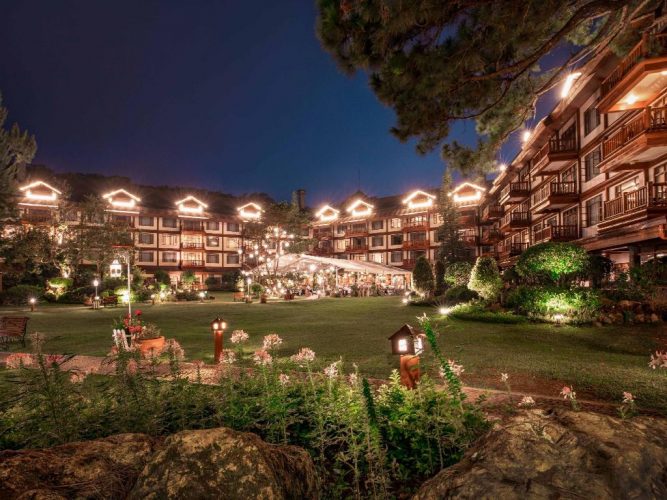 1. Lourdes Grotto and the Mirador Heritage and Eco Park
This is arguably one of the newest and most family friendly attraction you can visit in the city of Pines. Although the Lourdes Grotto has been among the top destination among tourists in Baguio, it will make your trip more worthwhile with the entire Eco Park. The Lourdes Grotto is the iconic and much visited place particularly by the devotees of Our Lady of Lourdes.
The Mirador Heritage and Eco Park is actually intersecting with the Lourdes Grotto. This challenging but rewarding eco park has several stops where you can view rock gardens, bamboo forests, forest bathing areas and even the famous Mmirador Peace Memorial, something that temporarily takes you to Japan. In visiting this place, make sure to wear comfortable shoes, pack lightly for the trek and pay 100Php for the entrance fee!
2. BenCab Museum and the Museo Kordilyera
Your trip to Baguio will not be complete if you did not pay a visit to one of the most iconic spots nearby – BenCab Museum. This is owned and named after the National Artist Benedicto Cabrera. BenCab Museum is located at Tuba, Benguet. Here you can see Cabrera's works and pieces all of which masterfully proves his worth as a national artist. The museum asks for a small admission fee (150 Php for general admission), but I tell you it is all worth it! If you want to know more about the culture and history of the entire Cordillera Region, then you should head to nearby Museo Kordilyera which allows you to learn in depth history of the various tribes in the region.
3. Camp John Hay
If you are a nature and outdoor enthusiast, then Camp John Hay should be in your list of places to visit. This massive reservation allows you to visit wonderful gardens, trek in the Yellow Trail Hike, see amazing butterfly species in the Butterfly Sanctuary and relase your inner daredevil at the Tree Top Adventure. The entire family and the kids can enjoy the chill Canopy Ride, the thrilling Superman Ride, Silver Surfer Ride and the Tree Drop Adventure. If you are not on the adventurous side, you still can do some skywalking to give you a wonderful vista of the city and trekking along the amazing park!
4. Baguio Night Market
Baguio offers a lot of possible enjoyment to the entire family. If you want to do some serious retail therapy on a budget, then the Baguio Night market is the perfect place to be. This is open from 9PM to 11PM every day. The entire Harrison Road is closed and gives way to hundreds of stores in different tents selling merchandise you can think of – caps, shoes, bags, clothes, accessories, toys, you name it! Make sure to be there early so there is not a lot of crowd, and bring smaller bills with you!
5. Amazing Coffee and Fresh Food
Baguio is known for many things, one of them being the best suppliers of fresh produce due to their climate. Have your taste of cheap and fresh salads at Oh My Gulay. You can also do strawberry picking in La Trinidad if that floats your boat. But for me, I love having coffee at The Manor best. Their coffee is spectacular (cheap too!). Do not forget to get some freshly baked goodies at their patisserie too!
And to do all these in a few days, I personally recommend Chalet Baguio for your hotel accommodation (they have efficient service and free breakfast buffet). If you want to splurge a bit, the I suggest the fantastic Le Monet Hotel which is located at Camp John Hay or the Orchard Hotel Baguio if you want to be at the city center.
There you have it! I can personally vouched for all the items in this because I have tried them all! Sipping warm cappuccino while enjoying the view at The Manor is the crème de la crème for me in my Baguio trip! I hope you have a blast just like I did!