Xian Lim had proven time yet again that he is one of the most bankalable leading man out there. To celebrate the success of his first series as a Kapuso star in "False Positive", let us look back reminisce his other roles as a movie leading man.
Here are my top 5 Xian Lim movies, all personal favorites. Now these are the movies that I think best highlighted his acting chops and chemistry in the big screen. Read on, and make sure to allocate one weekend watching those you haven't watched yet!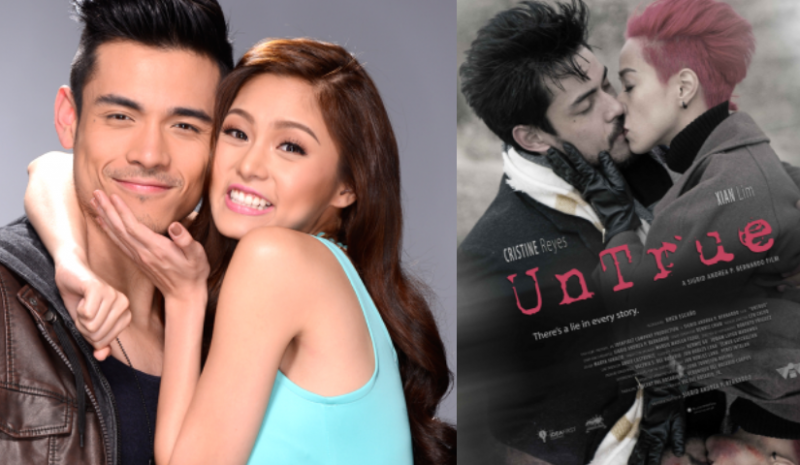 Bride for Rent
Bride for Rent is honestly my go to movie if I wanted something light and funny. This warm, fake dating, sunshine and grumpy trope just gets us fans! Here, Kim Chiu plays the role of the hardworking Rocky who would do anything for her family. She one day bumped into Rocco (played by Xian Lim) who is the entire opposite. Due to fate and circumstance, mainly money, they agreed on a fake relationship agreement that is mutually beneficial. However, this fake marriage thing is getting out of hand when they can't control their hearts to stop catching real feelings for each other.
Sin Island
An erotic thriller film, Sin Island practically showcased Xian Lim's acting chops. This film was released in 2018 and stars Coleen, Xian Lim and Nathalie Hart. This film tells the story of two persons, married for two years in what seems to be a happy married life. Unfortunately, Kanika (Coleen) was found by David (Xian) cheating on him with her coworker. Broken by this revelation, he decided to get a breather. He went to Sin Island (Sinilaban Island) alone for some soul searching. While he is alone in the beach, a tattooed and svelte woman Tasha caught his eye. The two began an affair as fiery as that of Kanika and her lover. Will Kanika and David be able to repair their broken marriage? Or will they decide to move on with their lives, separately?
Untrue
This psychological thriller and masterpiece of a film stars Cristine Reyes and Xian Lim. It tells the he said she said story between a beaten wife and their unfortunate mixup with the Georgian police. Cristine here plays the role of Mara, a kitchen staff in a restaurant. Xian here plays the role of Joaquim, a vineyard investor who has been in Georgia for more than five years. Both are Filipino and through probably the law of proximity, decided to tie the know only after three months of courtship. This psychological thriller will keep you on your toes until the end!
Must Date the Playboy
Xian in this movie is just fun, flirty and on fleek! Must Date The Playboy literally is the story of the playboy Zach (played by Xian)  who breaks up with all her girlfriends. He treats them as disposable and changes them as fast as you can change you change your clothes. Currently, Zach is dating the hotel heiress Chloe (played by Jessy Mendiola). Due to hesitations and fears of being dumped just like Zach's other girlfriends, Chloe asked her best friend, Tori (played by Kim Chiu) to date him. Will this dating manipulation turn into something real? Or will Tori be just one of those girls that Zach dumped?
Love The Way You Lie
Love The Way You Lie is the story of second chances and being brave to find love. This film tells the story of Nathan (played by Xian Lim) who has been grieving over the death of his wife Sara (played by Kylie Verzosa). Stacey (played by Alex Gonzaga) happens to know Sara as the Thursday Girl, since she has been working as a psychic around the vicinity of Quaipo church in Plaza Miranda. Due to fate, Nathan and Stacey were brought together by the fact that  the latter can communicate with the dead – this time, with Nathan's wife. Will he be loving Sara still or be in love with the real Stacey?
Which one among these is your favorite? Personally I love Untrue the best! It presents a totally raw and mad Xian Lim which is such a refreshing sight to see! For me it is the best yet among his films! SO please do pick one (or all) and enjoy watching!