MOIRA DELA TORRE's songs lately has been hitting us so hard, knowing that these lines are not just in songs but a reality to many. 
For a lot of Filipinos, the songs of Moira brings comfort whenever they hear her voice. It's as if this lady is singing whatever they're going through in their love lifes.
Here are some of my Top 5 Moira Dela Torre hugot songs that you can listen to.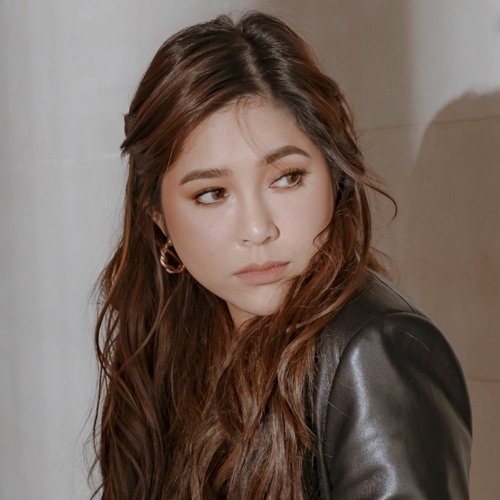 Before It Sinks In
Before It Sinks In proves that you do not need to have a birit song to reach and touch your audiences. All you need is good melody, great lyrics and impeccable execution – all of which this song has. This is my first hugot song because of the lines "How do you go from making one your home and then just letting it all go" and "And I don't know where I could find the strength to let you go. When the only life I've come to know packed his bags and left me alone. He find another home". It feels so real and so raw that this is actually what some people are going through right now. Although people used to cry themselves to sleep at night to this song, there is hope along the lines of "it may be stormy now, but it won't rain forever".
Paubaya
This song just breaks your heart into many little pieces doesn't it? I feel like a heavy blanket weighs me down throughout the entirety of this song yet the last line just magically makes it go away. I feel like there is so much strength and courage to let go of the person you love for him or her to be truly happy. Yet, there is a different, quieter and deeper strength to accept that you will never be the one he or she will love. Paubaya teaches us that – acceptance and letting go. At the end of the day, there is a love that is not just meant to be reciprocated.
Patawad
It feels like this is the last stage of grief – accepting that it is time to let go of the person and all the memories you have shared together. When Moira sings this, I do imagine her being alone by herself on the cusp of freedom. Freedom from all the shackles and prisons she and her love had unknowingly created. It feels like this stage involves the last goodbye, and the forgiveness between two former lovers. This highlights the acceptance that no matter how great and how good the love between two people is, when it is not fated, then both should move on to be with their fated partners. It seems to me that this is a bittersweet stage of loving – improving yourself through others to be able to be better for the next stage of your life.
Pagitan
As I listened to this, it sounds to me like a love song to someone you love who was lost. The lines paano tanggaping wala ka na? paano at saan magsisimula? Means to me that love only happens until death tears you apart. I can't imagine meeting and being the one that is fated for you, let alone to have them and lose them eventually. If your sole purpose of existence is connected with theirs, I question how life would go on? This is another level of heartache in between the end of a love and a beginning of a new one.
Malaya
Malaya is my favorite in this list, hands down! The lines "Susuko na ang sandata, Aatras na sa laban" packs so much strength in it. Not a lot of people know that true strength is sometimes silent. It is not about the big bang nor grand entrances, but the everlasting endurance, strength to go on and on and on. Sometimes, giving up on a fight meant to be lost is the best winning move.
I hope these songs bring a new light to what you may be going through. Whatever you are experiencing, please know that you are not alone. We are all in this together!