KIM CHIU has been in the showbusiness industry for the longest time that I can truly and honestly say that I have seen her grow from an awkward teenager to a wonderful and talented young woman.
Throughout her career, she has accomplished numerous projects, from high rating television series, box office movies, television commercials and seemingly endless endorsements.
Among her work, I admire most are the movies that she made. Although there are many, I have personally picked my top 5 favorites which I think showcases Kim's acting depths and skills as a bankable actor. Here are my top 5 Kim Chui movies that you should watch!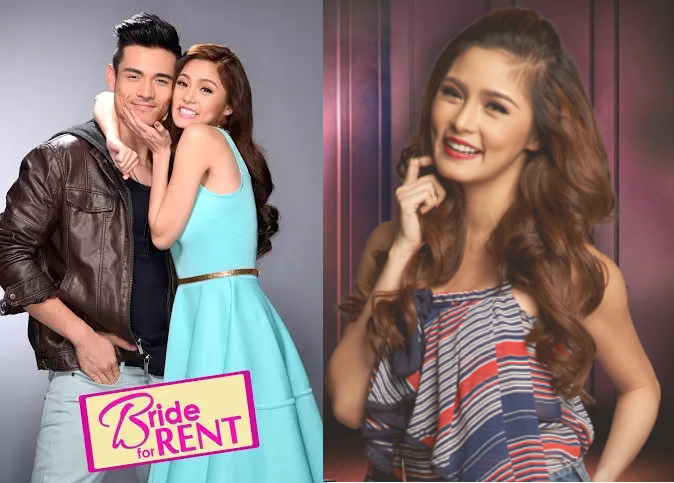 Bride for Rent
Bride for Rent is honestly my go to movie if I wanted something light and funny. This warm, fake dating, sunshine and grumpy trope just gets us fans! Here, Kim plays the role of the hardworking Rocky who would do anything for her family. She one day bumped into Rocco who is the entire opposite. Due to fate and circumstance, mainly money, they agreed on a fake relationship agreement that is mutually beneficial. However, this fake marriage thing is getting out of hand when they can't control their hearts to stop catching real feelings for each other.                         
One Great Love
One Great Love is probably the film that I resonate the most. I think the plot of this great film is identifiable to most millennials and gen Z of my generation. One Great Love tells the story of Zyra (played by Kim Chiu) as she navigates between fighting for her past love and moving on to a hope of a new one.
Although she and on again and off again boyfriend (played by JC De Vera) had broken up many times, she ponders her decision to either move on and face new challenges or stick to what she has known to be comfortable for the longest of time. Her perils and anxiety were exacerbated when she met Dr. Ian Arcano (played by Dennis Trillo) who she got comfortable with. Her decision to hold on or let go will affect her life as she decides who really is "The One" for her.
Etiquette for Mistresses
Kim Chiu stood up her ground together with other four great actors in the movie Etiquette for Mistresses. Working with Kris Aquino, Claudine Baretto, Iza Calzado and Cheena Crab, they play five friends who are bonded together by their one single choice – to be a mistress of committed men. This romantic drama film was based on the best-selling novel of the same name. In the film, Kim played the role of Innamorata or Ina, a lounge singer who left her work and life in Cebu to follow her heart.
All you Need is Pag-Ibig
All You Need Is Pag Ibig is the movie, among this list, that many can relate to. Whether you are rich, or struggling, or in a homosexual relationship, the underlying themes of this film know no gender and class. In a nutshell, it captures the various wants and needs of people in their relationship. This all-star cast includes Kris Aquino, Bimby Aquino Yap, Derek Ramsay, Kim Chiu, Xian Lim, Ronaldo Valdez, Nova Villa, Pokwang, Jodi Sta. Maria and Ian Veneracion. The film won Best Cinematography and Best Writer at the 41st Metro Manila Film Festival in 2015.
Bakit Hindi Ka Crush ng Crush Mo
Bakit Hindi Ka Crush ng Crush Mo is the epitome of a girl power move! Unlike her other roles, Kim Chiu here played the ball of sunshine Sandy Veloso, a capable, hardworking, smart and loving woman who takes care of her family and special someone. She journeys through self-doubt and eventually accepts who she is and what she is capable of. Kim worked with Kean Cipriano and Xian Lim in this film.
So, do you approve of my list? Which among these films resonate with you the most? Please take time to enjoy these wonderful films of our girl, Kim!