I can say that 2021 has been a good year for us Korean drama fans. We have been pampered by the numerous releases from different genres. And with this, we can stream them in numerous platforms. iQiyi included.
Being a KDrama fanatic can be overwhelming at times especially now that our favorite Melo Queens and OPPAs are busier than ever. If you want to catch up on the best ones this 2021, here's a little help from us!
Here are the top 5 Korean dramas of 2021 that you can stream exclusively in iQiyi.
JIRISAN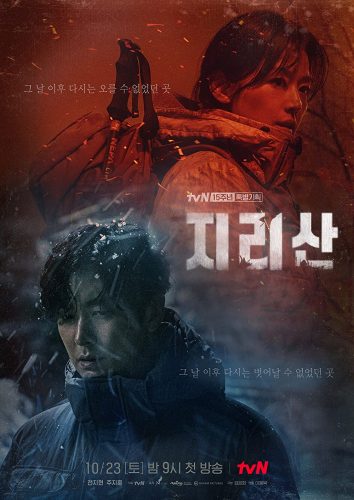 Jirisan is based on the real mountain Mount Jiri in South Korea. This thriller, fantasy, mystery, drama series tells the challenges of the hardworking rangers and employees of the Jirisan National Park. Every episode is thrilling and captivating as these employees and their expert rangers seek to find lost trekkers and rescue the survivors in the mountain.
Here you can see another side of the legendary Jun Ji Hyun as she portrays Seo Yi Kang, or Devil Seo or Mountain Ghost God for her superb ability to track hikers based on the surroundings. She worked with Ju Ji Hoon in this series.
YUMI'S CELLS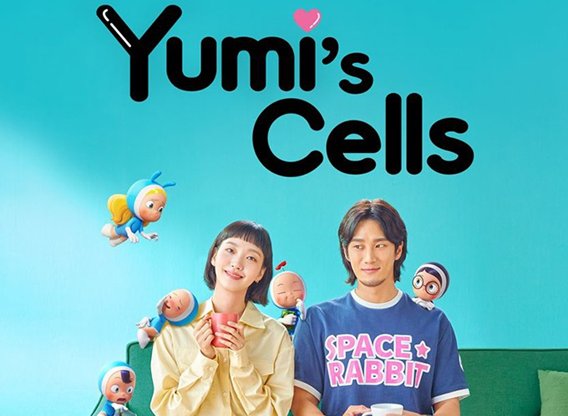 Ah yes, honestly this is one of the most refreshing Korean drama I have seen in a while. The plot – innovative. The script – fantastic. The ending – right. What else could you say? It's a mizture of cartoons and real life merged seamlessly into one fantastic drama that reflects the daily realities of the ordinary people.
If you go beyond the beauty of the characters, cinematography, lighting or script, you would definitely realize that this drama is deeply philosophical. Who would have thought to merge seemingly two different spheres into one highly rated drama? I wouldn't know but seriously, a huge congratulations to the team in this magnificent job! This series stars the superb actress Kim Go-Eun and the equally charming Ahn Bo Hyun.
MY ROOMMATE IS A GUMIHO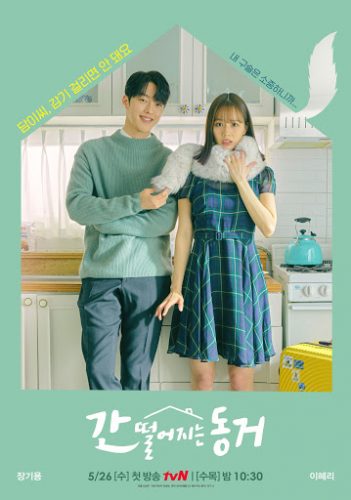 I have started watching this drama with a biased. I love Lee Hye-ri since her fantastic performance in the iconic Reply 1988 series. For me, anything she does is *chef's kiss*.
This drama tells the story of a young college student who accidentally swallowed the bead of a Gumiho, a nine-tailed fox that aims to be human by collecting human energies. Due to the unfortunate incident, the two had to live together in order to keep their secret safe. This convenient arrangement turned out to be more than just convenient as a fox and a human began to fall in love with each other. This romantic, comedy and fantasy series also stars Jang Ki Yong and Kang Han-na.
BAD AND CRAZY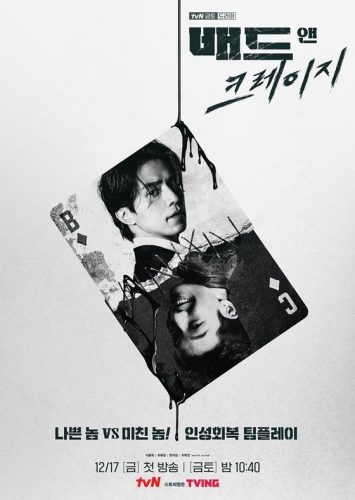 Bad and Crazy is the much awaited Korean drama that stars the original babe of all time, Lee Dong Wook and other actors such as Wi Ha Joon, Han Ji-eun, and Cha Hak Yeon. This drama tells the story of three righteous person who are in the trade of pursuing justice. One is a police officer that would do anything to achieve success, the other one is a righteous but crazy person who solves everything with his fists and finally the righteous and overly enthusiastic police lieutenant in the drug suqad. This drama, mystery, thriller and fantasy series is what you want to destress after a long day!
OH MASTER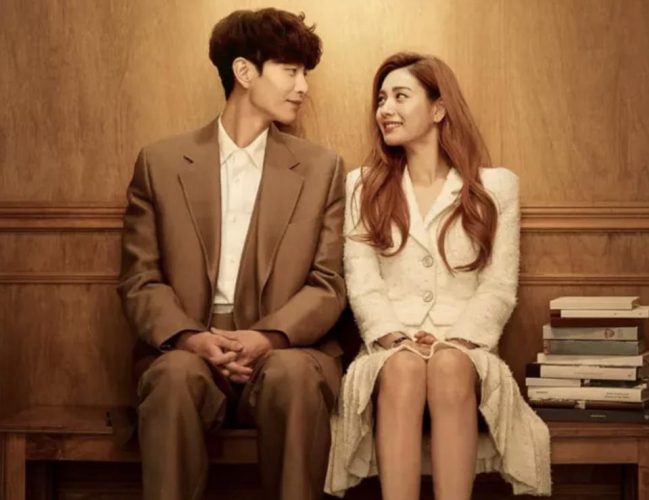 Oh Master is one of those series you would surely love to rewatch over and over because of the feels! Also goes with the title Oh My Landlord, this romantic, comedy, drama series involves cohabitation between a popular actress and a thriller drama screenwriter. The lady could not handle her romantic relationships well despite playing a lot of romantic comedy roles. The gentleman on the other hand refuse to love due to the traumatic event that haunts him until the present. Due to their living arrangement, could the two finally fall in love, for real and not for reel? This drama stars Lee Min Ki, Nana and Kang Min Hyuk.
Which is your favorite among these? Personally, if it is not obvious enough, I love My Roommate is A Gumiho! Never a dull moment if I may say so myself. What are you waiting for? Go stream!