Coleen Garcia has been among my girl crushes ever since she stared showbusiness. Apart from her stunningly good looks, I love her personality. Sometimes I think she is sunshine personified.
She also is a great actor. I've watched many of her projects and can I just say that she slays! Now she is back with another action film called "Adarna Gang", currently streaming in Vivamax.
If you miss Coleen, I've compiled my personal top 5 films that she appeared in. Read on and make a list!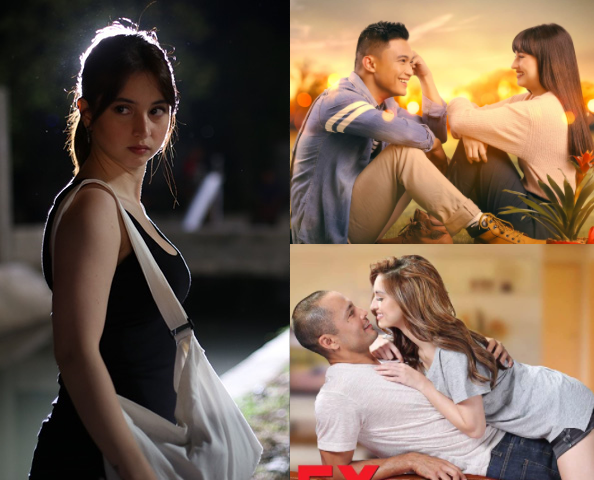 Ex With Benefits
Ex With Benefits is a romantic erotic drama film that stars Coleen Garcia, Derek Ramsay and Meg Imperial. This tells the story of two medical school students, Adam and Arki whose romance came to an end. Fast forward to ten years, Adam is now a successful blogger and doctor specializing in sports recovery. Although it may seem that he has everything he wants, Adam has commitment issues. Arki on the other hand is a cunning pharmaceutical sales representative who would do anything to make a deal. So when fate brought these two together again, will their love be rekindled again? Ex With Benefits is honestly, in my opinion, one of her excellent work.
Sin Island
Another erotic thriller film, Sin Island practically showcased Coleen's acting chops. This film was released in 2018 and stars Coleen, Xian Lim and Nathalie Hart. This film tells the story of two persons, married for two years in what seems to be a happy married life. Unfortunately, Kanika (Coleen) was found by David (Xian) cheating on him with her coworker. Broken by this revelation, he decided to get a breather. He went to Sin Island (Sinilaban Island) alone for some soul searching. While he is alone in the beach, a tattooed and svelte woman Tasha caught his eye. The two began an affair as fiery as that of Kanika and her lover. Will Kanika and David be able to repair their broken marriage? Or will they decide to move on with their lives, separately?
Love Me Tomorrow
If you want a light and funny Coleen Garcia film, then Love Me Tomorrow is the perfect movie for you to watch. In this movie, Coleen teamed up with the dashing Piolo Pascual and the stunning Dawn Zulueta. This tells the story of DJ JC (played by Piolo Pasucal) as he traverses the exciting journey called life. He then found himself conflicted between two equally lovable women – Janine (Coleen) and Christy (Dawn). This film tackles the May- December relationships and open our eyes to many possibilities. Love indeed knows no boundaries huh?
Mia
I totally adore Coleen in her work in Mia. This film is a romantic comedy that tells the story of two persons who met each other at the right time. Mia Salazar is a doctor to the barrios. An alcoholic physician, she struggles to move on with her life after the death of her fiancé after proposing to her. While she was struggling, life threw her a curveball in the name of Jay, a dorky forested played by the actor Edgar Allan Guzman. Jay work for the Rio Tuba Nickel mining Corporation, located along the vicinity of where Mia works. Will new love heal her broken heart? Find out how in this film!
#Y
Among these films, #Y is considered Coleen's breakthrough film in the mainstream scene. This film stars Elmo Magalona, Kit Thompson, Sophie Albert. A pleasant and thought provoking piece, $Y depicts that adventures and misadventures of people from the Y generation – characterized by the prevalence of social media, internet, drugs, alcohol, sex, all wrapped up with the YOLO movement.
So which among these films is your favorite? Let me know in the comments below. And again let us support our girl in her new film Adarna Gang in Vivamax!