CINDY MIRANDA has already made a name for herself in the competitive beauty pageants. She entered showbusiness because of her looks and her talent and has already made a name for herself.
Although this stunning beauty queen has already been notorious for her sexy roles, she decided to stop stripping her clothes in the Vivamax series Iskandalo. To this new era, we support you Cindy!
To reminisce on the sexier times, here are some of her memorable films in Vivamax.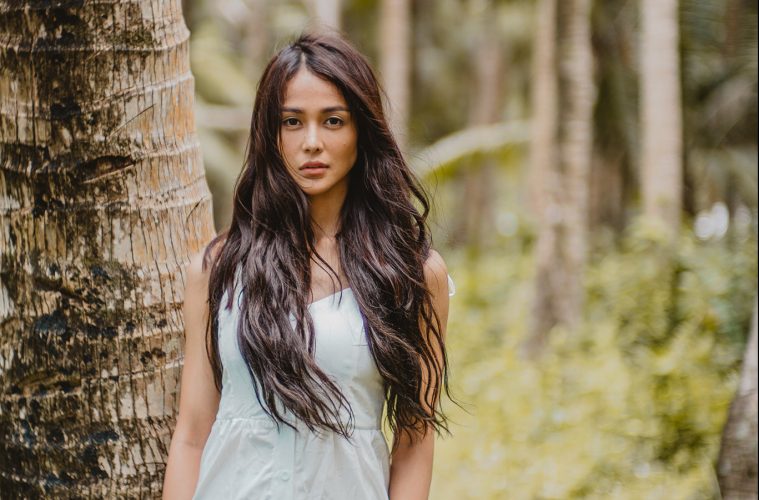 Nerisa
Nerisa is the product of a powerhouse team – Ricky Lee and Lawrence Fajardo. It tells the story of a mysterious woman who was found in the sea by a fisherman. With no recollection of her past life, and no memory to boot, she started her new life in the island, eventually falling in love with the man who saved her. After their marriage, the fisherman and his crew met an accident. Turned into a pariah by the village people, this tells the story of the woman's struggle in the island that saved and condemned her. This stars Aljur Abrenica and Cindy Miranda. Here, Cindy delivered a daring, provocative and exquisite performance as the leading lady!
House Tour
House Tour is one of the notorious Roman Perez Jr.'s erotic thrillers. This is the story of a couple – actress and Olympian who are also vloggers. They had a house tour of their multi-million peso home that has a wonderful view of the Taal Volcano. The house, which is filled with expensive and luxurious things, became a target for theft and invasion by several criminals. They hatched their plan as the house becomes empty based on the actress' social media post. They discovered that everything, was in fact, an evil plan orchestrated by the couple. This movie stars Diego Loyzaga, Sunshine Guimary, Mark Anthony Fernandez, Marco Gomez, Rafa Siguion-Reyna, and Cindy Miranda.
Adan
Adan is the lesbian, erotic thriller film in 2019 by Roman Perez. Cindy plays the role of Marian and is paired up with Rhen Escano. It tells the story of two best friends who help each other to escape the boring provincial life yet suffers or enjoys the consequences of earthly desires. In this film, Cindy gave it her all from erotic kissing scenes to excellent acting. Her performance in this film showed how serious she is as an actress.
My Husband, My Lover
My Husband, My Lover is a film about the predicament of a married woman. With her husband, she is happily married, dutiful to her husband who is kind and intelligent. She also has a promising career as an actress. Yet, with her lover, she releases all her inhibitions, particularly in bed. The dilemma starts when she got pregnant, without knowing who the father of her child is – her husband or her lover? She comes clean and everything gets more tangled. Here, Cindy showed that she can bring it on when it comes to serious acting and performance. IN this film, she worked with  fellow beauty queen Kylie Verzosa, Adrian Alandy, and Marco Gumabao.
Reroute
Reroute is a seemingly ordinary film, starting out predictably but gets you with the twists and turns when you least expect it. This film tells the story of a couple on their way to their hometown. Rather than enjoying the long distance route towards home, they found themselves entangled in a web of lies, deception and craziness. This film stars the internationally recognized actor John Arcilla, Cindy Miranda, Nathalie Hart and Sid Lucero.
A lot of good Cindy movies right there! Please do watch these films if you miss Cindy's past acting era! Have fun!