PUERTO PRINCESA in Palawan is one of the top tourist destinations in the Philippines, With pristine beaches, interesting natural wonders and numerous luxury resorts, it is a true haven for travelers.
Now that a lot of people are thinking of traveling once more with the ease of the travel restrictions, we've compiled some of the best Puerto Princesa resorts. Writing this makes us miss this beautiful part of Palawan!
Without further ado, here are our top 5 Puerto Princesa resorts. Enjoy!
ASTORIA RESORT PALAWAN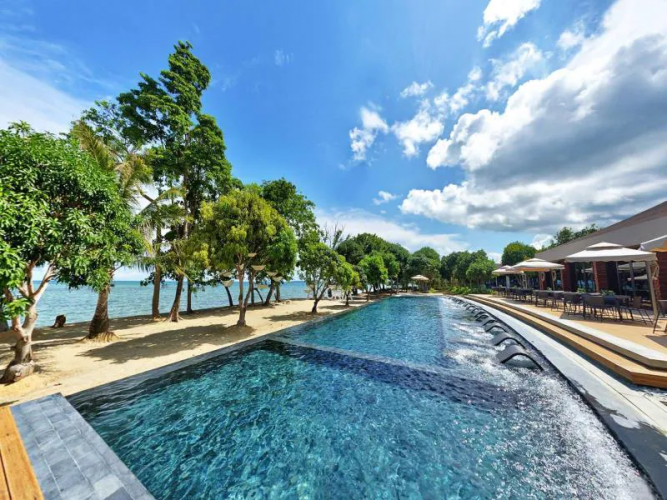 The name itself deserves a spot in this list. Astoria has been known to provide top notch accommodation anywhere in the world. And to have a branch in Palawan? Heaven! Astoria Palawan is an enormous five hectare resort located in the Northeast side of Puerto Princesa. It's strategic location allows you to have more privacy and exclusivity when it comes to the natural wonders of the place. From the resort, you can have a wonderful view of the Sulu Sea. Astoria is the perfect place for a home away from home. They offer 13 villas all nature inspired with air conditioning and all the amenities you will need. Since it has a beach front, you can go and enjoy numerous water activities such as kayaking, dicing, or snorkeling. After such fun activities, enjoy their international cuisines onsite!
Book and Check Discounted Rates
PRINCESA GARDEN ISLAND RESORT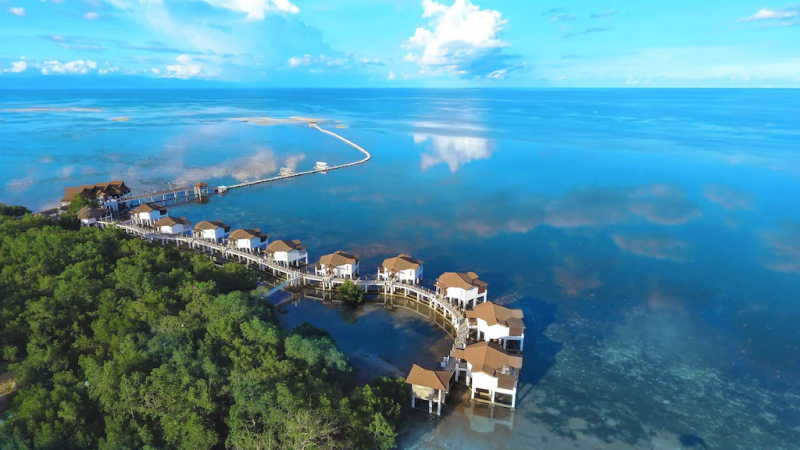 Princesa Garden Island Resort is another decently located great accommodation to consider when you go book your holidays to Palawan. This resort is a mere 6 kilometers away from the  Puerto Princesa International Airport making it highly accessible and convenient for you, particularly if you came from a very long flight. This resort offers a 4 hectare property with numerous guest rooms you can choose from ( suites, villas etc. You can enjoy their enormous swimming pools and lay down on their beach beds for a great tan, or you can bathe in the crystal clear waters of the ocean which is just as stone's throw away from the resort. Finally, this resort has three restaurants to cater for your Western or Asian food choices.
Book and Check Discounted Rates
DOS PALMAS ISLAND RESORT AND SPA
I have been hearing all good things about Dos Palmas Island Resort and Spa for many years now. And upon my research, I am not surprised to know why. This resort and spa is located in the iconic Honda Bay, making it one of the best resorts in Palawan. Although you may need to take a boat ride to get there, it is all worth it since you will enjoy this 20 hectares property and the peace and tranquility it offers. Since this is surrounded by the sea, you can enjoy tons of water related activites such as snorkelling, paddle boarding, kayaking or even scuba diving! They also have an onsite spa to cure your aching muscles from all that strenuous activities you did.
PANJA RESORT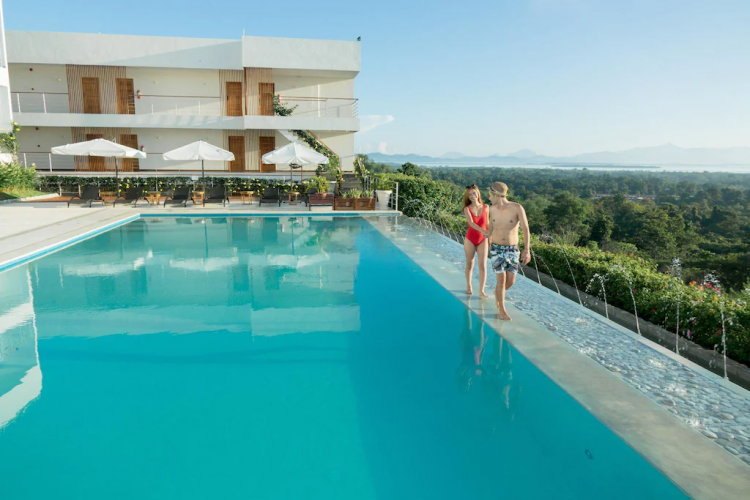 Panja Resort offers modern vibe while still getting in touch with the wonderful natural environment Puerto Princesa has. It is actually located atop a hill, which is in itself an impressive feat. This means that the resort is surrounded by lush forestry and gives you a panoramic view of the city below. Beyond that you can see the wonderful ocean view of the Honda Bay. There is an outdoor infinity pool you can enjoy while sunbathing and the inhouse restaurant can offer you anything you want! The best part? It is just below the city so you can easily go pay a visit to the city and do some urban exploring if you've had enough of the sun and the sea!
BLUE PALAWAN BEACH CLUB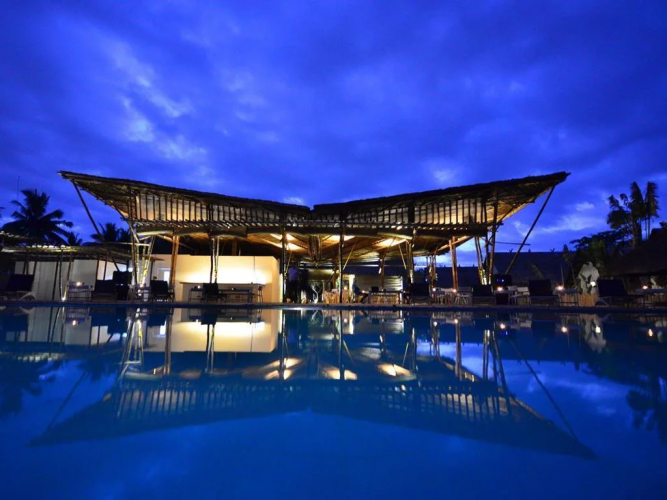 This accommodation would be the best choice for you if you want a seaside property. You can lounge and take it easy along the many beach seats in their pool or you can just hang in your own private jacuzzi and veranda (if you are booking for their more premium rooms). This is also a great place for any outdoor events, because you are given an unobstructed view of the ocean. They have canoes, bikes that you can rent. They also offer spa services that you can enjoy.
Book and Check Discounted Rates
There you go, the top 5 best accommodations in Puerto Princesa for your various needs! Now pack your bags, sunscreens and shades as you are off to a great holiday! Enjoy!