As an avid Pinoy Big Brother fan, I can say that I have watched Maris Racal bloom from a scrawny, awkward teenager to a confident young woman. Although I am a bit disappointed when she won the second place, I am glad to say that the public finally realizes her talents.
Just like many young actors, Maris had gradually but steadily climbed her way up to the showbiz circles. From receiving supporting and minimal roles at the beginning, she can finally stand on her own with her projects – most of which she finally leads.
ATE SANDALI! Here are some interesting facts you may not know about this blooming lady.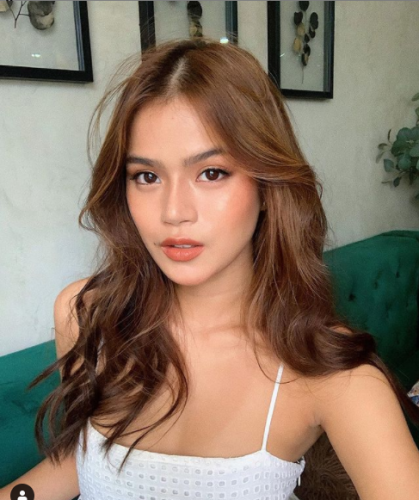 EARLY LIFE
Maris Racal was born as Mariestella Cañedo Racal on September 22, 1997 in Tagum, Davao Del Norte Philippines. She graduated from the St Mary's College in Tagum City. Currently, she is attending the Trinity University of Asia pursuing a degree in Medical Technology.
Having grown in a family that gives value to music, she is able to sing and play various instruments since she was a young child. Some of the instruments she can comfortably play are the guitar, ukulele, piano and even the beatbox. On her spare time, she also develops her craft for painting, writing song and poems and dance sports. 
CAREER BEGINNINGS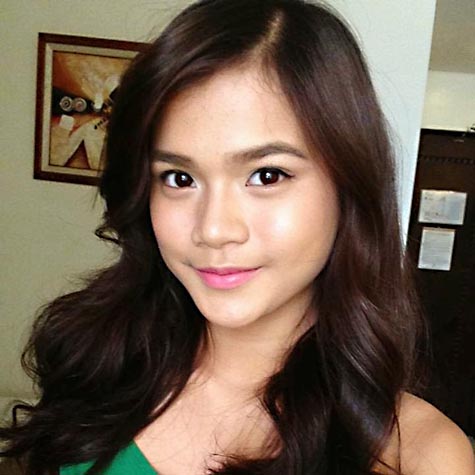 Just like many huge actors these days, Maris had started her career in the nationwide televised reality show Pinoy Big Brother: All In. Although she did not win the title, she was placed second in 2014. From there, she appeared as a guest in shows like Gandang Gabi Vice and Kris TV. She also had her acting debut in the show Hawak Kamay, playing the supporting role of Wendy.
Her first main role was in the drama anthology Maalaala Mo Kaya Lobo where she played the role of Maila. She became a regular performer in the variety show ASAP in 2015. Her first regular role in a television series would be in the drama Ningning where she played the supporting character Nina Buenaflor.
BREAKTHROUGH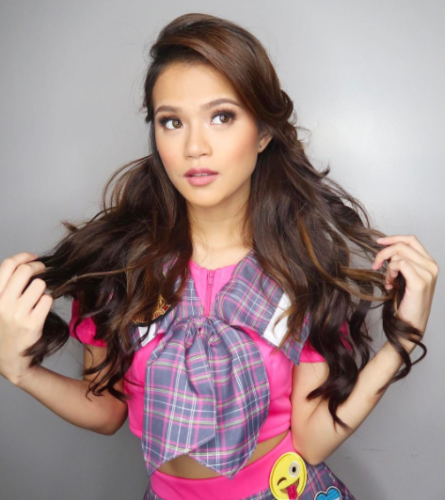 She became well known in the film Vince and Kath and James in 2016 where she played Maxine, the best friend of Vince and Kath (played by Joshua Garcia and Julia Barretto). The film was an entry to the Metro Manila Film Festival that year.
She became a television staple in the series Hanggang Saan, a crime drama series which stars Sylvia Sanchez, Arjo Atayde, and Sue Ramirez.

Before the lockdown, Maris Racal starred in Pamilya Ko, where her team-up with JC De Vera was noticed by the public. She is also the lead actress of the TV5 series Stay-In Love where she was paired with Kokoy de Santos.
FILMOGRAPHY
In 2015, only a year after her stint at PBB, Maris had different projects lining up for her. In 2015 alone, she appeared in four films – Halik Sa Hangin, Stars Versus Me, Just The Way You Are and The Break Up Playlist. She was in blockbuster films The Third Party and Vince and Kath and James in 2016.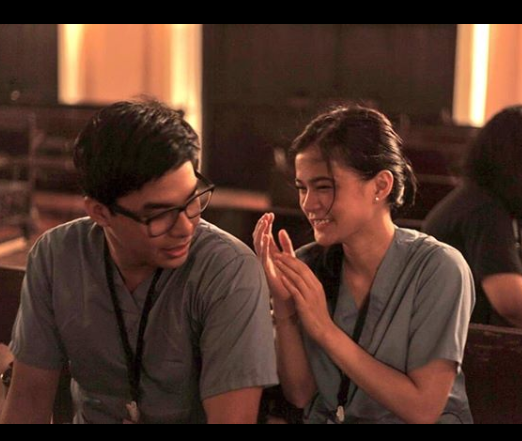 It was however, in 2017 when she landed a major role in the suspense thriller film Bloody Crayons, a film adaptation of the famous Wattpad series. She appeared in several more thriller films like Haunted Forest and Block Z.
In 2019, she was paired with Inigo Pascual in the Pista ng Pelikulang Pilipino entry I'm Ellenya L where she played the title role. In 2020, she landed her first major role in the romance comedy, coming of age film Boyette: Not a Girl Yet. She acted besides Zaijian Jaranilla and Inigo Pascual.
CURRENT PROJECTS
 She is still among the regular performers in ASAP Natin To. Maris also had a guest appearance in the show PBB Connect The Big Night as well. In this year alone, she appeared in two episodes of Maalaala Mo Kaya (Flyers and Bisikleta), playing the main character Jayren Lom-Oc.
In case you missed it, Maris Racal is also a singer! She recently released her new song ATE SANDALI which as of writing has garnered more than a million views on YouTube. Thanks to her boyfriend Rico Blanco for pushing our girl to pursue her singing career!
There you go, the brief but significant life of Maris Racal. Although she is only 23 years old, she had done a lot in her young years. This makes me sure that as she blossoms into an adult, she would definitely do more projects – all better and all bolder!