HOW CAN I not love her? She is such an inspiration to many of us. Not just actors, but as a hardworking, persistent person, Kim Tae Ri remains to be one of the few people I look up to even outside the entertainment industry.

I am proud to say I am one of those fans who have spotted her upon her film debut. And boy she slayed big time! What a way to present yourself to the world – high caliber actress with extensive acting depth!
Now that she rightfully gets the spotlight and acting projects she deserves, the world raves about this spectacular actor. Don't worry, I wrote this article for you. Here are some of the things you may not know about The Kim Tae Ri.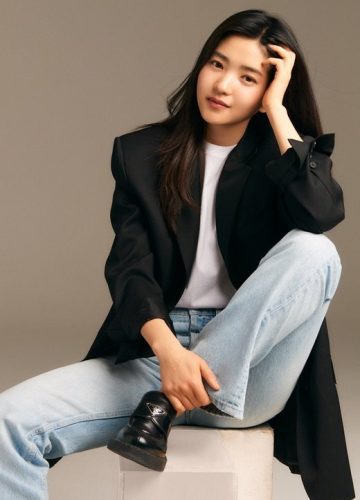 EARLY LIFE
Kim Tae Ri was born on April 24, 1990 in Seoul, South Korea. She graduated high school from the Youngshin Nursing Business High School. Tae Ri went on to pursue her college degree in Journalism and Communication at the Kyung Hee University from 2008 to 2012. A late bloomer, she only became inspired to pursue an acting career after she joined her theater club in college.
CAREER BEGINNINGS
She first appeared in a film, Moon Young in 2015 which debuted at the Seoul Independent Film Festival. Although the original film only ran for 43 minutes, an expanded version was released theatrically in 2017.
The Handmaiden is considered to be her feature film debut in 2016. This blockbusterm and iconic film won numerous awards locally and internationally as well. In the film, Tae Ri beat more than 1500 actresses who auditioned for the role. For that, she won the Best New Actress from the Blue Dragon Film Awards. Director's Cut Awards, Buil Film Awards and Busan Film Critics Awards. She was also Best New Actress at the Apolo Awards and Best Newcomer at the Asian Film Awards.
With her name and talents finally recognized by the public, Tae Ri went on to do projects upon projects. Among her notable work is 1987: When The Day Comes where she worked with big time actors Kim Yoon-seok, Ha Jung-woo, Yoo Hae-jin, Park Hee-soon and Lee Hee-joon. For her work here, she was nominated for best Actress and Best Supporting Actress in the 55th Grand Bell Awards and 2nd The Seoul Awards respectively.
NOTABLE WORKS
Among Tae-Ri's notable works is Mr. Sunshine, Little Forrest, Twenty Five Twenty One. In Mr. Sunshine, she worked with the highly acclaimed actor Lee Byung Hyun. They played the star crossed lovers Eugene Choi, a Marine Corps officer who was in Joseon for a mission when he fell in love with Ae-Shin (Tae-Ri), the granddaughter of an aristocrat family.
Little Forest is a huge departure from her role in The Handmaiden. This film tells the story of a young woman, Hye Won(played by Tae Ri) as she returns to her hometown after a set back in life. She picks up her life in her old house whom she shared with her mother. As news of her return circulates around town, her friends came by and started to reconnect with her. As she finds her peace and her self, will she give up her life in the city? This soothing and healing drama features a lot of warm scenes and amazing food!
Twenty Five Twenty One is among Tae-Ri's latest work and had catapulted her to international fame. This warm drama features her as a world class fencer who has grown from a young, carefree individual to a realistic and mature woman. This drama garnered high ratings all in South Korea and outside. She worked with the handsome Nam Joo Hyuk and Bona.
Since I have watched all of her projects, I suggest watching Little Forest first for newbies. It's warm and cozy. But if you want to see her depth as an actor, go straight for Mr. Sunshine. She's such a gem!