I have admired Jung So Min ever since I saw her in the fantastic and hilarious television series Playful Kiss. Given that I am a die-hard fan of the Taiwanese version, It Started With A Kiss, I am pleased to see that So Min's acting gave justice to the female protagonist.
Since I already have my radar turned on, I have watched her yet again in her shows and films. I can truly say that her acting and performances gets better in time! So I am excited to see her again in her current project, Alchemy of Souls.
For those of you who have recently encountered this talented lady, here are some of the things you may not know about Jung So Min.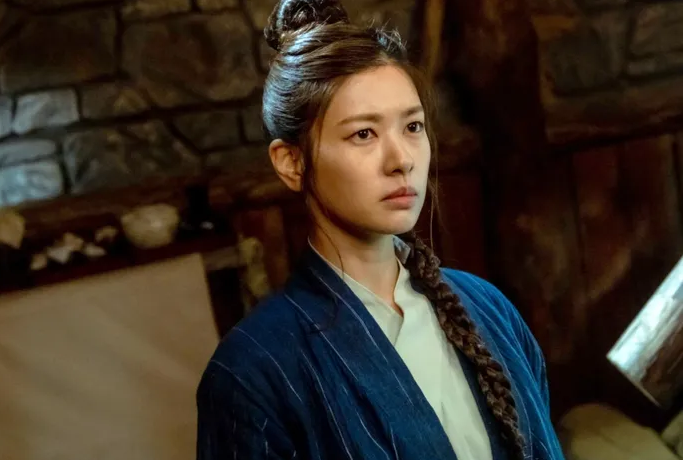 EARLY LIFE
So Min was born as Kum Yoon Ji on March 16, 1989 in Seoul, South Korea. She has a younger brother. Although she started learning ballet since she was in her grade school years, her parents were against it. So she learned traditional Korean dance in high school instead. She attended the  Korea National University of Arts.
CAREER BEGINNINGS
So Min first debuted in the big screen in the film Worst Friends in 2009. She got a supporting role in the melodrama television series Bad Guy which was aired in 2010. In the same year, So Min landed the female lead role, her first, in the romantic comedy series Playful Kiss, as Oh Ha Ni, opposite with the equally talented Kim Hyung Joong.
So Min took a break after her first television series and returned in 2012 with the romance comedy Can We Get Married. The drama features three couples experiencing various challenges in their relationships. She worked with Sung Joon, and Lee Mi Sook in this 20 episode drama.
NOTABLE WORKS
In 2016, So Min appeared in the widely popular television sitcom named Sound of Your Heart. She was casted the female lead opposite Lee Kwang So in this 20 episode sitcom. This drama has been aired in KBS, Naver TV Cast, Sohu TV and Netflix which furthered her popularity as an actress.
One of my personal favorite is the drama Because This Is My First Life in 2017. Unlike So Min's other dramas, her acting her is more subtle but realistic. The story revolves around two unlikely persons who made a pact to live together due to the realities of life. She stars with Lee Min Ki in this drama. So Min also contributed to the soundtrack of the series when she released the track "Because You're Here".
Another notable work of So Min is the coming of age movie Twenty. This tells the story of three young adults as they deal with the realities of life. This film was directed by Lee Byeong Heon and stars Lee Junho, Kang Ha Neul and Kim Woo Bin.
This list would not be complete if I had not mentioned The Smile Has Left Your Eyes. This 2018 mystery thriller television series is actually a remake of a popular Japanese series Sora Kara Furu Ichioku no Hoshi which was aired in 2002. Here, So Min played the role of an advertising designer (Jin Kang)with a protective brother Jin Gook (played by Park Sung Woong). She is the love interest of Moo Young (played by Seo In Guk). So Min also contributed to the original soundtrack for this series when she released the single "Star" together with her co-star, In Guk.
CURRENT PROJECTS
Currently, So Min is appearing in the historical fantasy, romance, television series written by the talented Hong sisters. This drama tells the story of magicians who got their lives twisted by fate. So Min is currently working with Hwang Min Hyun and Lee Jae Wook.
I am currently watching Alchemy of Souls and can I just say I am totally loving her acting! Her chemistry with both male actors is superb! Looking forward to finishing the entire series!