Fromis_9 had debuted last 2018 under the CJ E&M. Composed of 9 members, the group has been under Pledis Entertainment since 2021.
Due to the change of management, the group had attracted the attention of many fans. What is it for them given the bigger and more influential management? Only time will tell.
In the meantime, here are some of the things you may not know about the members of fromis_9. Read on!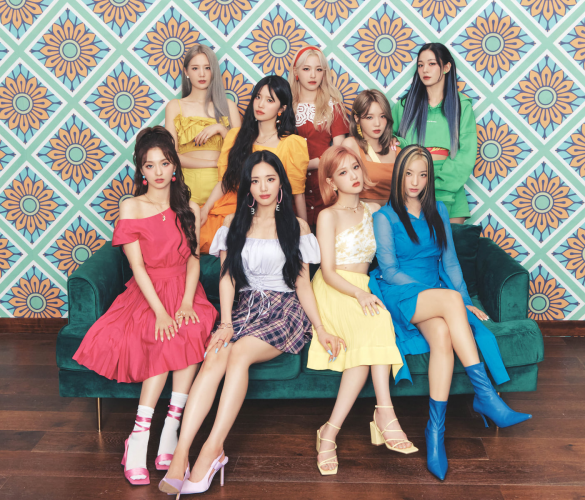 Gyuri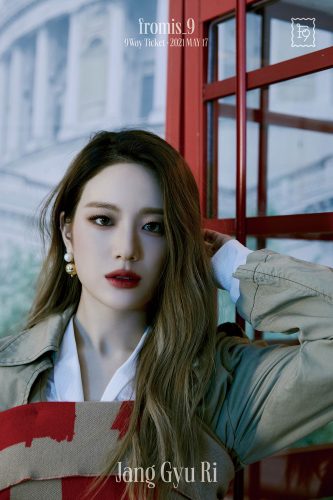 Gyuri was born as Jang Gyu Ri on December 27, 1997. Her father worked as a soldier, thus hauling the family wherever he gets assigned. Gyuri spent her childhood years in Busan, Uijeongbu City, Gyeryeong City. Her mother on the other had worked as a music teacher. This influenced her to play various intsurments such as the guitar, violin and drums. Apart from being musical, Gyuri is also fluent in English, having studied in Richmond, Virginia for a year. Fans say she looks like Jisoo from Blackpink. Gyuri is known as the face of the group.
Nagyung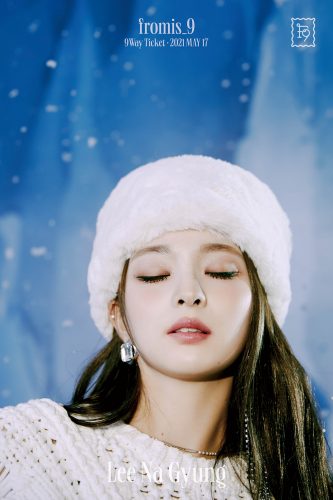 Nagyung was born as Lee Na Yung on June 1, 2000. In her elementary years, she had shown aptitude in sports. In fact, she represented her city in an athletic meet. In middle school, she went abroad to study in China, making her fluent in Mandarin. During her stay abroad, she became highly interested in physical activities and sports. She picked up baseball as a hobby. Pursuing sports throughout, she even participated at the 2019 Idol Star Athletics Championships in 2019, winning second place in the 60 meter sprint.
Jiwon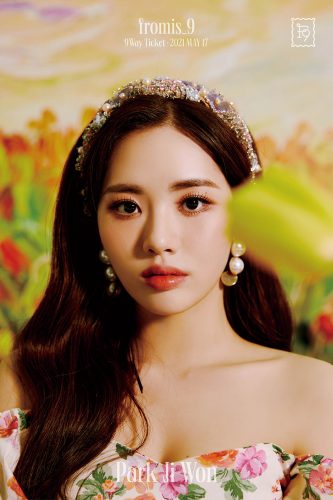 Born as Park Ji Won on March 20, 1998, our Jiwon had been a fan of physical and outdoorsy activities since she was a child. She used to go to skating centers where she learned figure skating. Apart from that, she is also capable of horseback riding. From early on, Jiwon already wanted to become an entertainer. She was in fact one of the contestants in the show SIXTEEN, which produced the all-girl group TWICE. This experience and exposure, drove her to do better. She had been a trainee of JYP Entertainment for almost five years and had trained with Chaeyoung. Her musical influence includes Rihanna, Ariana Grande and IU.
Chaeyoung
Lee Chae Young was born on May 14, 2000 in Pohang, South Korea. She studied at the Hanlim Multi Art High School in the Broadcasting and Entertainment Department. You can say that Chaeyoung is also the sporty and outdoor type of person, having spent her childhood years in the field playing football, baseball and running. Just like Jiwon, Chaeyoung spent several years as a JYP trainee prior to debuting as a member of fromis_9.
Saerom
Lee Sae Rom was born on January 7, 1997 in Suwon, South Korea. She also studied at the the Hanlim Multi Art High School in the Broadcasting and Entertainment Department, and is currently pursuing a college education at the Dongduk Women's University. Apart from her idol duties, Saerom already appeared in various television shows. For one, she was a contestant at the Mnet's Dancing9 show.  She also starred in the Ad Genius Lee Taebaek in KBS. Saerom dreams of becoming a music show MC.
Jiheon
Jiheon was born Baek Ji Heon on April 17, 2002 to a family of four – mother, father and a little brother. You can say that Jiheon is one lethal combination – she is both beauty and brains. Beauty because she has been modelling for many internet shopping malls since she was young. Brains because she really loves reading books – particularly comics, mystery novels, and thriller novels. Although she had passed the auditions that was held by Woolim Entertainment, she didn't became a trainee. When not working, she just likes to lay in bed and rest.
Hayoung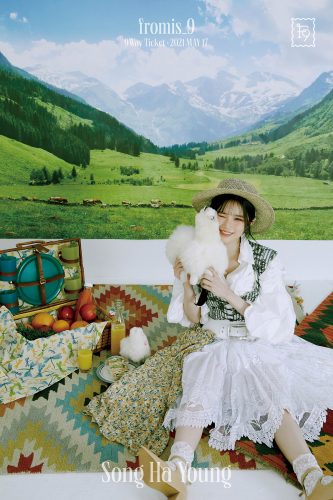 Song Ha Young was born on September 29, 1997 in Gwangju, South Korea to a family of five – mother, father, one older sister and one older brother. From an early age, she has already shown an aptitude in music. She composed her first song when she was 9 years old. It was said that she regularly composes songs with her guitar. Apart from her musicality, she is also trained in hip-hop. This made her participate in various dance competitions prior to her idol days. A very interesting thing about Hayoung is that she is a licensed yoga instructor.
Jisun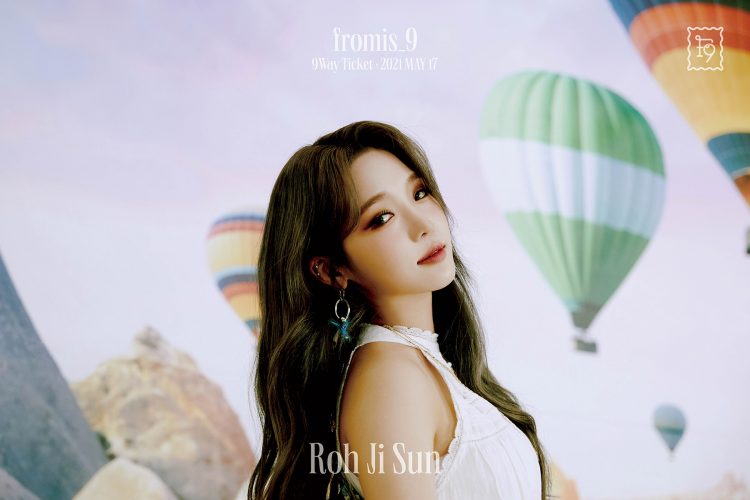 Jisun was born as Roh Ji Sun on November 23, 1998 in Seoul, South Korea. She has an older brother. She attended the Daejin Girls High School. Prior to debuting as an idol, Jisun had already been seen in a music video – Falling Blossoms by Kyunghoon and Heechul. In the dorm, she acts as the mother of the group. She is a great cook, according to the members. Her favorite food includes gopchang and mint chocolate.
Seoyeon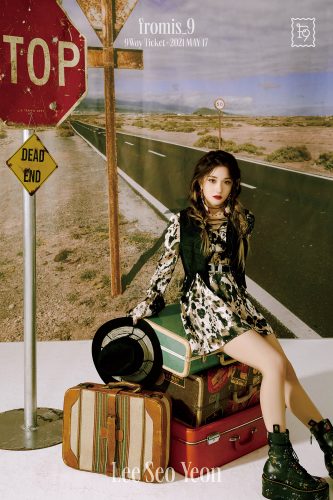 Lee Seo Yeon was born on January 22, 2000 in Seoul, South Korea and has two big brothers. She is one of the longest trainee in the group. She had been training since fourth grade under the YG Entertainment. She trained for almost 8 years. Before debuting she already appeared in a music video – Knock Out by GD and Top. Due to her persistent dark circles under her eyes, she has been dubbed as Baby Panda.
Which of these things had surprised you? Last September 1, they released their new special single album called Talk And Talk, with the same track. Did you like it? If you haven't seen it yet, watch the link below and enjoy!