HOW WOULD I describe the infamous Bella Poarch the first time I saw her? Entertaining. Her TikTok videos are extremely entertaining and provided such a breath of fresh air given the situation we are in.
It surprised me when I found out that she stirred such a controversy between the South Koreans and Filipinos for a certain tattoo that she wears. This incident made me more interested with her. 
For those of you who know her only on TikTok, I've researched on some facts about Bella. To know her more, and I meant understand her better, here are the things you may not know about Bella Poarch.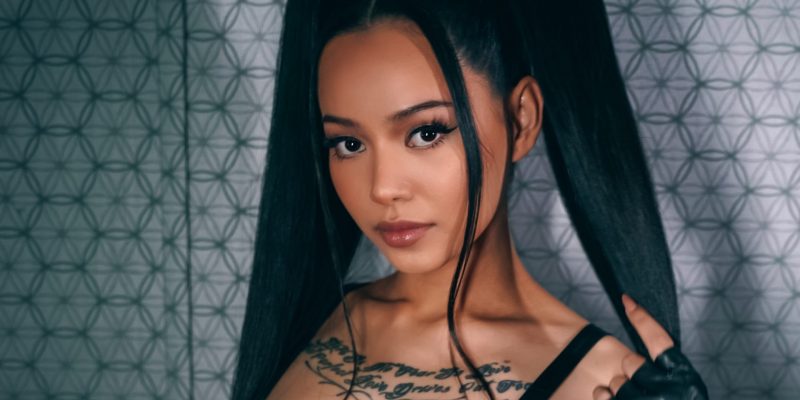 EARLY LIFE
Bella Poarch was born on February 8, 1997 in the Philippines. When she was a teenager, she and her family migrated to the United States of America and settled in Texas. She also lived in Hawaii but is currently living in Los Angeles, California.
Unknown to her fans and many people, Bella was actually in the United States Navy for many years. During her service, she was stationed in Japan.
CAREER BEGINNINGS

Bella became popular worldwide as a social media personality, with TikTok her choice of social media platform. In April 2020, during the start of the pandemic, she began actively posting on her TikTok account. Among her most famous videos are of her lip synching to the song "M to the B" by Millie B. This was one of the most liked videos of all time from the social media platform.
RISING POPULARITY
Due to her most viewed and most popular video, she became among the most followed social media influencer on TikTok, with currently 68 million followers. With her massive following, she launched her Youtube channel – Bella Poarch which currently has 2.55 million followers. She also launched her Twitter account with the handle @bellapoarch. IN Twitter, she has almost half a million followers.
Apart from her social media presence, Bella recently released her debut single "Build a Bitch".  The official music video features other equally famous celebrities and personalities such as Mia Khalifa, Bretman Rock and Valyrae. The song stemmed from Bella's insecurities and experience of being bullied as a child. It was also a dream come true for her since she had always wanted to be a singer since she was little.
CONTROVERSIES
Bella is not new to being the center of various scandals. In one of her social media posts, she was seen with a tattoo that is not unlike the Rising Sun. The Rising Sun has been used as a symbol of Japanese imperialism, something that is very offensive to South Koreans, given their history with Japan. This caused a massive uproar particularly in Twitter, with the hashtags #cancelKorea and #cancelphilippines. Bella apologized with a statement in September 2020.
She was again caught in the middle of a scandal when she was accused of being a racist. The scandal originated from her calling one of her friends as "Harambe". But she clarified that she was simply calling her friend's military nickname. Harambe in Swahili meant "strong and brave", it was a nickname and not a joke that is racist, according to Bella.
AAPI ACTIVISM
Bella is part of the Asian American and Pacific Islanders community, or commonly the AAPI. With the racists motivated attacks on AAPI due to the corona virus pandemic, Bella used her platform to call out these disgusting behavior. She expressed her support to fight Asian racism by uploading a video on TikTok last March 20.
In another interview with Vogue, she opened up her personal life by citing her experiences as a Filipino who moved to the United States. She said that she used to be treated differently and had experienced assault.
Now you finally have a deeper, perhaps better understanding of her beyond the videos and tweets. I am glad that she is using her platform to fight for Asian hate sentiments, and spreading awareness. Now be right back, I have to stream her song again. Earworm in the making!