You, just like me, may have just finished watching and screaming over Business Proposal. I truly am still going through a separation anxiety knowing that they have been part of my weekly schedule for months!
Regardless, I am happy that I am now stanning two wonderful actors that the show presented. One of them, is the versatile Ahn Hyo Seop.
For those of you newbies who encountered him in the said drama, here are some of the things you may know about the Ahn Hyo Seop.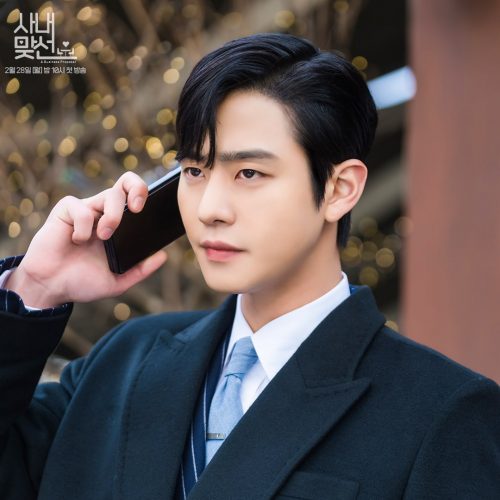 EARLY LIFE
Ahn Hyo Seop was born on April 17, 1995 in Seoul, South Korea. When he was seven years old, he and his two other siblings and parents migrated to Toronto, Canada. Although he spent ten years in Canada, he decided to move back to South Korea when he was 17. He attended the Kooknim University where he got his Bachelors in International Business.
CAREER BEGINNINGS
A lot of people know how stunning Hyo Seop is. So it is not a surprise when he was scouted by an agent of the JYP Entertainment. Eventually, he signed in with them and became a trainee. He was given the opportunity to debut as a member of the popular boy group Got7 but declined.
He started his acting career doping small roles. In 2015, he played the role of Park Yeon / Che A-jik in the show Splash Splash love. The following year he landed minor roles in One More Happy Ending, Happy Home and Entertainer. It was in 2018 when he finally made a name for himself as an actor. He played the role of Yoo Chan, a passionate high school student and captain of the rowing club. For this role, Hyo Seop won the Best New Actor for the SBS Drama Awards in 2018.
NOTABLE WORKS
He landed his main lead role in 2019 with the television series Abyss, opposite the veteran actor Park Bo Young. He played the role of Cha Min, the unattractive successor to a cosmetics company who got reincarnated as an attractive young man. The next year, he was paired with another veteran actress/model Lee Sung Kyung in the medical romantic drama Dr. Romantic. He played the lead character Seo Woo Jin, a young and talented general surgeon.
In 2021, he again landed the lead role in the historical fantasy drama Lovers of the Red Sky. He plays the role of the blind astrologer Ha Ram. For this role, Hyo Seop won the Excellence Award for an Actor in a miniseries. He also won the Best Couple Award together with his co-actor Kim Yoo Jung.
Perhaps what cemented his name as one of the most bankable leading actor of today's generation would be his role in Business Proposal. The television series is based on a webtoon of the same name. He played the aloof, talented and smart CEO Tae Mu who runs a huge conglomerate. Due to the persistence of his grandfather, he went on a blind date with one of his employees Shin Hari (played by Kim SeJeong).
RECENT PROJECTS
After the end of Business Proposal, HyeSeop is set to appear in the web series A Time Called You. He is set to play the role of Gu Yeon-jun / Nam Si-Heon. He will be working alongside Jeon Yeo-been and Kang Hoon.
So there you go! I summed up Hyo Seop's work in a few paragraphs. Can you imagine how talented he is? He can sing, dance, host, act. Like what can't this guy do? Although I am sad that Business Proposal is over, I am so looking forward to watching his next series! Let's support him as always!