SEVENTEEN, one of our favorite Korean all-male group had released their eighth mini album Your Choice last June 18, 2021 under Pledis Entertainment.
The album has a total of six songs – three of which are sang by the entire unit while the rest of the songs are rendered by the individual sub units. This arrangement and distribution works well to showcase the members' talents obviously.
Here is my personal review of the album Your Choice by Seventeen.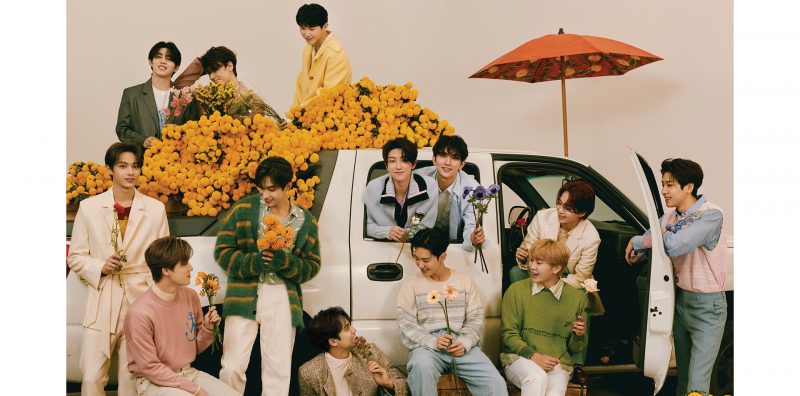 Heaven's Cloud
I'm in heaven as I listen to this track in their Your Choice album. I think they made a perfect choice selecting this as their opening track. It sets the mood for the entire album and prepares the listeners to enjoy about half an hour worth of eargasm.
Although I am glad that Jun has lines, finally, I am somewhat disappointed that DK has less lines. With Woozi's angelic voice, it is not hard to imagine myself floating among the clouds as I am being serenaded by his swoon worthy vocals. Also, Joshua's give me your love lines are etched in the deepest recesses of my hearts forever.
Ready to Love
I honestly wasn't prepared for vocal perfection when Joshua attached my ears like that. Although I welcome it anytime, the amount of breath that was taken away from me left me lighthearted and ready to be loved.
Thirst jokes aside, Wonwoo's deep and low voice could melt any stone cold heart there is. Focusing on the song, I love how this track vibes positivity and hope, so upbeat and perfect for dancing and partying! The lyrics run parallel with the harmony of the song as well. If any one of our men sing this to me, I'd faint. But all thirteen of them at one? Too much beauty and perfection in a song!
Anyone
If I were to describe Anyone in one word, that would be masterpiece. There is no word less than that that could capture what great art this track is. Among all the songs in this extended play, this track perfectly distributed their lines based on their vocal range, to the point that the lines suit their vocals so much that it is satisfying. This song also made me forget that there are the rap line. Why? How can they sing so well? Vernon I am looking at you!
Gam3 Bo1
The hip hop unit composed of S.Coups, Wonwoo, Mingyu and Vernon gave us the hyperpop track that we never knew we needed until now. Hyperpop bordering bop, who cares? This song is catchy as heck. The type of song that would hype you up if you are feeling down and gloomy in a day. The only thing that could be improved in this song is, in my opinion, Mingyu could have been given more lines. Other than that, this is a great song.
Wave
Give me a time when the performance team disappointed you. You can't? Of course, because they – Jun, Hoshi, The8 and Dino, never disappoint. They always deliver above and beyond what is expected of them. Case in point? Wave. All of them gave an excellent interpretation of this motivating track, I however, gave my commendation to Jun who showcased impressive vocal flexibility. 
Same Dream, Same Mind, Same Night

Now, we welcome the vocal team with Jeonghan, Joshua, Woozi, DK and Seungkwan. Honestly, how can one choose their favorite track in this extended play, when we have Same Dream, Same Mind, Same Night? Emanating that 80s kind of slow vibe and beat, this perfection of a track, should be played in all weddings. I would make sure this song is played in my wedding with Joshua.
Given the perfection of the tracks, which among these are your favorite? For me, I honestly could not get over Same Dream, Same Mind, Same Night. I think it was the track that you would least expect considering the theme of the album. Okay, got to go, will listen to that track for the nth time!