NOT A LOT of people know that TWICE has been setting records left and right, both national and international charts since their debut in 2015. For one, they are the first female Korean act to top Billboard World Albums and World Digital Song sales, simultaneously too. 
For their comeback, Twice recently released their 10th extended play last June 11, 2021 under JYP Entertainment and Republic Records. Aside from the fact that this is their 10th EP, this is made extra special since this is the group's first comeback as a nine-member girl group.
The EP has a total of six tracks, with Alcohol Free as their lead single and opening track. In fact, they recently did an international promo and performance at the Ellen DeGeneres Show last June 9.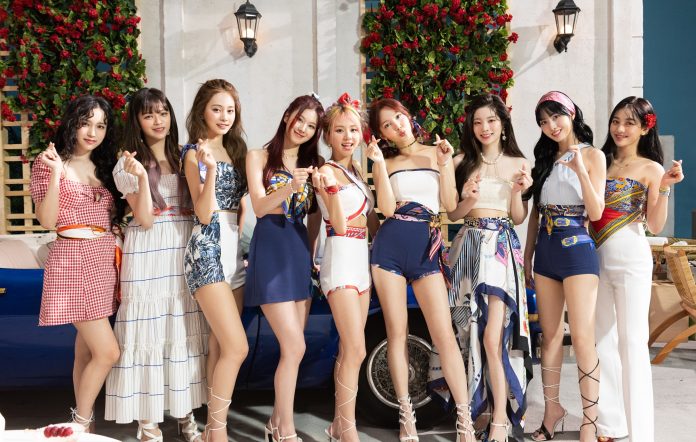 To celebrate their comeback, here is my personal review on their album Taste of Love.

Alcohol Free

Listening to the first few seconds of this song, I already knew, this is going to be a summer heat. The bossa nova vibe to it is so refreshing and timely. Given that this is their lead single and opening track, they chose well if I may say so.
Apart from the roll call of all the drinks you could possibly enjoy during the summer to quench your thirst, this song totally had quenched the fire in your heart as it burns brightly for your first love. The lyrics brings you back to those bright and beautiful days when you get drunk with the sweetness and warm love that a partner gives. 
First Time

First Time has such an upbeat, cool vibe that you want to dance to this song with closed eyes and margarita on one hand. The bridge of the song is also also as funky as it can get. In this song, Jihyo's voice particularly resonated to me, I love how her lines are just perfect for her and how she interpreted these lines couldn't get any better.
As for the lyrics, although the lines are quite not suitable to minors and for work, you know that the story stays true to form.
Scandal

Great intro by Chae young! Only it was a few lines, whispered lyrically, Chae Young quite set the note for this song! Scandal is the perfect balance of beat, lyrics and great voices. And since Dahyun wrote the lyrics for the song, us fans would appreciate it more. Such talent, am I right?
Also, the ladies' English pronunciation has grown better with time. Mina's and Tzuyu's English lines are now etched in my head, forming another earworm that will surely last for weeks!
Conversation
Conversation is easily among my top three favorite in this extensive play. There is just something with the beat that is just easy and calm. The bass was superbly placed or played in the perfect moment. Also, this single is honestly easier to sing to given that it has great English lines. I also find the ladies' interpretation of this song perfect – with their sultry voices, it correctly encapsulates the flirting stage that comes in dating.
Baby Blue Love

More upbeat compared to the other singles, this song already hits you hard the first few seconds into the song. Although this song was written by my girl Nayeon, can I just state the obvious – that she really is talented! Nayeon's English chorus is so refreshing to hear! Followed by Jihyo's high voice, dang this song just hits the right spots! Also, I would like to say Tzuyu's voice is quite satisfying in this single!
SOS

SOS was written by the amazing Dahyun. But when you listen to the song, it highlights the voice of Tzuyu and Sana. SaTzu's voice contrast and blending in this song was simply a perfect choice! Chaeyoung's mini rap in the middle of the song was also quite satisfying. 
Although this extended play only has a few songs, and each song is relatively short, it already packs a punch. It doesn't make you feel that you get the shorter end of the stick. Definitely a worth it purchase!