THEIR GROUP name really encapsulates what these girls are – brave. With their tenacity and will to do their best, Brave Girls had just gifted us another album, after four years of waiting!
The ladies had just released their fifth extended play – Summer Queen, last June 17, 2021. Under Brave Entertainment, the EP has a total of songs which could be purchased via physical and digital download.
Their newly released EP has that sun, sea and sand vibe, totally in time for summer! Here is my two cents regarding the tracks in the album, read on and hopefully you enjoy!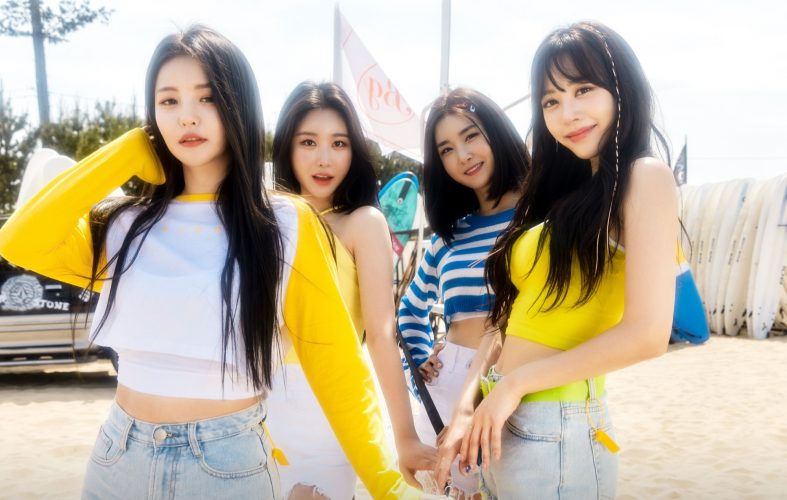 Chi Mat Ba Ram
Boom! This song just landed with a bang! Hot off release, I have been hearing and seeing social media posts regarding this song. As I listen to it, of course I could not be more proud of the ladies. It is so catchy! I also have to admit that Mingyoung's voice is such an oasis in the desert!
This is the type of song you would listen to while driving at night, or partying at the beach. The beats of Chi Mat Ba Ram perfectly set the mood for the entire EP – a fun, fresh and summery album that is perfect for these coming months.
Pool Party

Okay, hear me out, I honestly thought that this was their title track, since it is catchier. Although I love their songs in this EP, this is the funkier, better one and hype as heck, in my opinion. Anyway, this is the collaboration track that we have all been waiting for. E-chan did really well in this track too. His rap was so smooth! Not to mention that this is the track where you can clearly and visually hear the improvement in our ladies' performances. They just keep getting better do they?
Summer by Myself

Was it the sax that made this so chill and jazzy? Perhaps the upbeat and lively bass? Or the perfectly executed vocals of the four ladies? Whatever it is, this song just makes you want to sway and dance with the winds, with your foot bare and sand between your toes singing to the lines summer by myself, and happily too! In this track, I find Yuna's voice the most captivating, a tad better compared to the rest. The mini rap line by Yujeong was surprisingly good too!
Fever
The intro of this song was so sexy! Of all the songs, I particularly like the lyrics for this track. It gives you that vibe as if you run into a once in lifetime summer love that could break or make you for the rest of your lives – the love that you have been aspiring for. It also shows bravery in terms of letting all your inhibitions go, putting down the walls and just live, unpredictably for once. A great adventure in the making, with a great soundtrack to go with it, don't you think?
Chi Mat Ba Ram (English version)

You already are the summer queens, ladies! Who else could even contend to that statement? Considering that this song is fast-beat, the ladies performed well in this English version. This version still has the hype and vibe that the original version has, even better since we can all sing to this! I guess this will be our new earworm this summer? I'm definitely on board with that!
Have you listened to their songs yet? The ladies are busy promoting their newest EP and have been appearing in numerous shows lately. Thanks to their resurging video, we are gifted with a high quality, chill vibe EP that we will all enjoy for months and even years to come!