PSY recently released his eight studio album, PSY, 9th last April 29, 2022. Recorded between 2018-2022, this album which is five years in the making takes you in a roller coaster ride of emptions you will enjoy.
The entire album has 12 tracks and showcases multiple collaborations with talented artists all over South Korea. Here is my honest review of the album! Read and enjoy!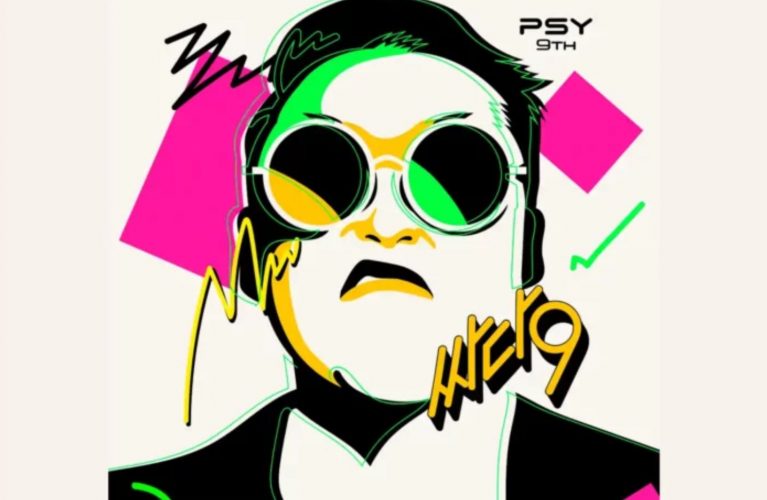 9Intro
9Intro is one of the best intro ever. Fight me. It honestly sets the mood for the entire album. You would know that the songs are going to be hype, vibey, dancy and just overall happy. Totally wishing Psy would release a music video for this!
That That (prod. & feat. Suga of BTS)
Okay, honestly I am one of those millions of people who waited with great anticipation the drop of That That. Not only because Suga is my bias in BTS, but because I know of Psy's great skills particularly in collaboration with other artists. That That is simply the summer song of the year. I have been listening to it since it was released and just loving the vibe and enthusiasm, positivity that the song exudes!
Celeb
This is the first song that I listened to in the entire album because Suzy is one of my girl crushes since she started as a Kpop idol. Putting Suzy aside, Celeb is as catchy as That That. I particularly imagine myself strutting on the mall or park just listening to Celeb. What a mood booster this song is!
You Move Me (
감동이야

)" (feat. Sung Si Kyung)

Compared to the first three singles, this song is such a refreshing palate cleanser. You Move Me caught me by surprise. I assumed I know what type of music the entire album would be but boy was I wrong. This is a bit mellow compared to the other songs, sort of an OST vibes, but I am totally here for it!
Sleepless (
밤이

 

깊었네

) (feat. Heize)

Following the lead of You Move Me, Sleepless is such a wonderful ballad-ish number that would grow on you. Apart from Psy's vocals, Heize just truly amazes me as a great vocalist. She has this crystal clear voice and great enunciation, very cool to the ears and touches your soul! The guitar sounds in this song is also so on point!
Ganji (feat. Jessi)
Ganji is honestly properly placed in the album. After the two mellow songs, we need a song to hype us up again. The beats, the melody, the rap is just so good. I totally forget that Psy is an older idol compared to others but the way he delivers, and overdelivers is just amazing! I'm also so happy to see my girl Jessi in this music video! Two powerful artists in one video! Just wow!
Now (
이제는

) (feat. Hwa Sa)

Psy really has a knack in choosing who to work with. Hwa Sa is one of those great artists in the industries today. Now surprised me in a way that listening to this track gives me 90s vibe! Even Psy's singing style brings me back to the 90s! How nostalgic yet very welcome!
Happier (feat. Crush)
Another R&B song in this masterpiece of an album, Happier takes you by surprise. Aside from the great musicality, I particularly appreciate the lyrics of this song. It tells you that no matter how much expectations society places on you, you owe it to yourself to be free and to be happier! A great reminder for all of us!
Hello Monday (
나의

 

월요일

)

I know how Mondays have been controversial, to some point hated by people all over the world. But I never thought a wonderful song would be written about it. Hello Monday is relatable to everybody, particularly to us adults. Although we have a difficult life, let us not forget that we should also pursue our dreams!
Everyday
Everyday gives me the totally chill vibe while listening to it. Although you can hear that the melody is simple and up to some point monotonous, the simplicity of this single would charm your heart and ears.
ForEVER (feat. Tablo)
This is one of the songs in this album that I totally wish Psy would release a music video for. This is such a happy song, at the same time sad. The lines I want to cherish it forever is so haunting, just imagine Psy singing it to a stadium full of fans and supporters! Chills!
Dear Me (
내일의

 

나에게

)

Dear Me is honestly the perfect ending to a roller coaster of an album! After you have all that feelings listening to 9th, it will hype you up and give you a feeling of contentment and happiness. Dear Me is a great reminder particularly in this precarious times.