KAI, one of my favorite member of the legendary all male group EXO, had gifted us again with another EP. Released last November 30, 2021, Peaches contains six tracks, with the lead single – Peaches.
The vibe of the entire album is just like the fruit – sweet and refreshing. You can purchase the physical album (all three versions of them), the two photobooks and one digital pack online or in your nearest record stores.
As for now, let me give you my honest review of the highly anticipated, honestly refreshing, Kai's second solo album, Peaches.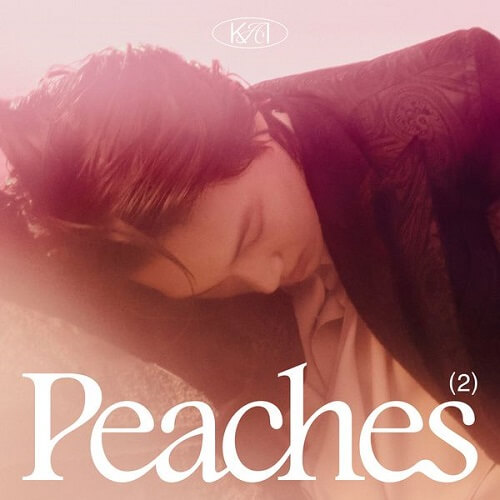 Peaches
From the get go, I knew that I am going to really love this song.  Listening to it for the first time, I felt that I was floating on air, being magically carried by soft fluffy clouds to be delivered to a majestic garden. With the vibe and feel of the album set with this first song, I know for sure that the album is a huge hit! IN this track, Kai not only proved that he is one heck of a dancer, he also proved that his vocals is utterly devastatingly great. As always, if Kai works, you know for sure that it is going to be superb!
Vanilla
Hands down, Vanilla is my favorite song from this album. And I have said it even before knowing that this too, is Kai's favorite. Don't get me wrong, Peaches is such an amazing single, but I find Vanilla the type of song I would be listening to while relaxing in bed, at night particularly before I go to sleep. Melody and lyrics aside, the vocal aspects of Kai in this song showcased his versatility and depth as an artist. Heard that low register? That falsetto? Yes. It is as if he is having a duet with himself.
Domino
A sorbet in the middle of the course. An unexpected but welcome palate cleanser. That is how Domino is amidst the album. The vibe of the entire album is sweet and soft then suddenly it will surprise you with the track Domino. The first few seconds of the song made my jaw dropped. Was I listening to another album? How can there be quite different vocals? This is Kai right? SO many questions ran through my mind. The change in vocals just killed me. The way he switched from rapper Kai to singer Kai is just scandalous!
Come In
Okay imagine if you were the person whom this song was written for. And Kai just sang it for you. Swooning would just be the minimal reaction. This song goes back to the theme of the album – fresh and sweet. Just like the album, Kai's soft-deep vocals just sweeps me off my feet! I specially love the background during the chorus part, although it was experimental, I can totally say that the gamble paid off! Well done on that part Kai!
To Be Honest
To be honest, I love the lyrics of To Be Honest. It resonated with me a lot and made my heart all fluttery and warm. The lyrics also has deep philosophical meaning which makes me realize that if Kai does something, he does it well! Although the flavor of this song is different from the other songs in this album, I think this is the most pop song among the tracks. It presented a different Kai. A good different.
Blue
Blue really is the perfect title for this song. It's crazy how I, and perhaps many of you, personally relates to this song and its lyrics. Very deep, very personal, Kai gives power and life to our emotions with his enchanting voice. This is the perfect song to listen to while you are in bed, tucked under a cold blanket on a warm winter night.
What an experience it was! I was glad to have been given the chance to review and enjoy Kai's Peaches. Honestly, if you buy his album, you would not regret it!