'ONE OF A KIND' is Monsta X's 9th mini album since their debut. Although it was announced last May 2021, the extended play was released on June 1, 2021 under Starship Entertainment.
This extended play consists of seven songs of mixed Kpop, hip hop, EDM and R&B genres. For fans, this is a memorable release since Joohoney produced their first lead single, which is Gambler.
Currently, the album peaked at third position at Gaon, 10th position in Oricion and 79th at Billboard Japan. Here is my personal review, thoughts and two cents on the album One of A King by Monsta X.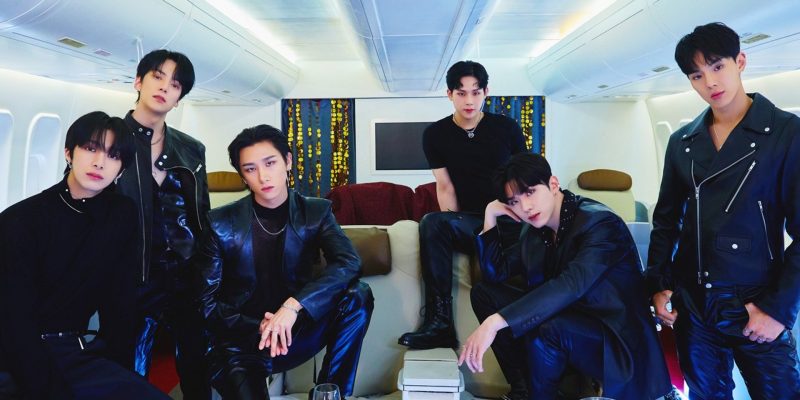 Gambler
I'm not even surprised that this is their lead single. I.M's line don't you wanna feel alive felt like ironic, as I felt I died a little when I heard him say that. But of course, Joohoney's voice stands out in this song, I think that his high notes and vocals fit this song perfectly. Also, did I forget to mention that he also produced this song?
Heaven

A lot of fans has already considered Heaven one of their favorite songs from all the songs that Monsta X released. Why? Well, it is both smooth to the ears, yet gives you the spring day vibe.
Apart from that, the line distribution for this single was well done. As a Hyungwon stan, I am glad to hear more of his voice in this song. Kudos to Jooheon who honestly did a great job with this track. 
Addicted

I am addicted to this song. Just like millions of fans out there, this song just gets you when you least expected it. In this song, I especially like Shownu's heavenly voice. The angelic renditions of his lines is just like butter that melts in my ears. The rapline between I.M and Joohoney is equally superb. Although I admit that I favor Joohoney's raspy voice better.
Secrets

Hyungwon attacked me in a way that I never expected. His English intro with his sultry and sexy voice would have brought me to my knees had I been not sitting down while listening to Secrets. The fact that this song was written by Hyungwon makes me love it more as he shows his bolder and braver side. This song is slower compared to the other songs in this extended play, a well needed refreshing rest from the super upbeat songs. But honestly, it makes me feel things that I should not be feeling. *drinks water* 
Bebe
I.M. and Joohoney opening this song is just what I needed in a slow Monsta X song. Hyunwon wrote Bebe, no wonder it is warm and comforting, a complete 180 degree change after listening to Secrets, ha! As a fan, imagine getting serenaded to this song by our men? Instant heart melting moment!
Rotate

Prepare yourself a tall glass of water, as it is going to be hot with a capital H. Our baby Chankyun wrote this song, and as always, it turned out to be nothing less than stunning. However, can I just say what others are afraid or shy to say? These men can talk about sex in many forms and phrases and not even mention the word! It's not me complaining, it's me appreciating!
Livin' it Up

Okay, I know the fans are divided in terms of their Japanese or Korean version preferences for this song. That is fine, as we all agree that they have their pros and cons. However, I am going to review the Korean version. Although Wonho is not in this version, Hyunwon's da da da lines are quite addicting. Kihyun's livin it up and take it away lines eases all my tiredness at the end of the day, so you know, I could live up my life. *wink*
At the end of the day, all I can say is this – One of A Kind is like a box of chocolate. You already know it's going to be good, being a whole package and all. Yet the little surprised within that present is what gets you. The album has sweet and slow, fast and funky, upbeat and lively. It has everything! So, go to their official platforms and start streaming!
Don't forget our review of the Japanese album Flavors of Love by Monsta X!