We know that Onew (leader of SHINee) is such a well-rounded overall talented individual. He can sing, he can act, he can write songs and he can host. So it was totally not a surprise for me when he released his second extended play this month.
Yes surely we have been waiting for so long since the release of his first EP in 2018. This time, Dice is under both SM Entertainment and Dreamus. Honestly, ever since he said "I wanted to show that Onew is a person who can do not only calm songs, such as ballads or drama soundtracks, but also can dance and try something new" in a press conference, I knew that I had to get this!
The new EP was released last April 11, 2022 with 6 singles.  Here is my honest review of all his tracks.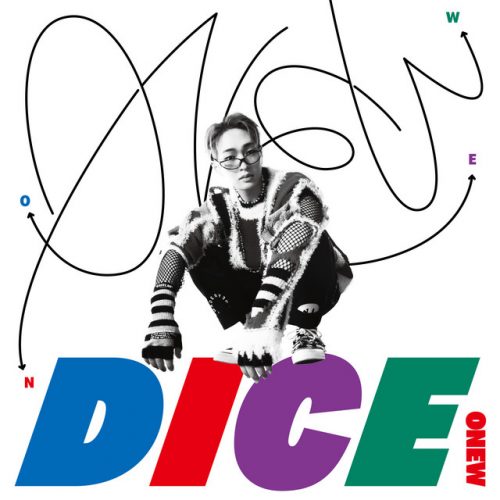 DICE
First few seconds of the single, I knew that this is going to be good. Watching the music video just gave me tons of happy vibes. I mean how could it not? The pop of colors, costumes, hair and makeup, it is like watching an Oscar worthy work in the form of a much entertaining number! Seriously, I am proud to have seen Onew grew after many many years in the industry. It shows that he can continuously reinvent himself, and we are lucky to be his audience!
SUNSHINE
Honestly, this song could have been the lead single and I will not have complained! It is so upbeat and chill and just listening to it makes you want to dance! It makes me hope that Onew performs this on stage, live or not. Can you imagine how dope it would be? Him performing a dance choreo for this song would leave us screaming our heads off!
ON THE WAY
On The Way proves that our Onew is really the Vocal King, and who dares contest that statement? Just like Sunshine, this song is just a hundred percent purely good vibes. If you have seen his live performance for this, you will have to believe that there is faith in bringing back live performances. His performance with the cute choreography and ending is just another reason why you should stan this guy!
LOVE PHOBIA
Okay from cutesy, warm and happy songs he dropped Love Phobia. The intro just killed me! Currently, this is honestly my favorite among all of the tracks. It's so sexy at the same time he just attacks you with his angelic vocals just like that. I was not prepared!
YEOWOOBI
Yeowoobi totally gave me a different vibe as compared to the other songs. When I finally think that I nailed down the vibe of the entire album, I am yet again proven to be wrong. How many genres can this guy do? Why is he not stopping attacking my heart, making me fall for him even harder? Yeowoobi is the palate cleanser you never expected but is very welcome anyway.
IN THE WHALE
His voice in In The Whale is just orgasmic. Eargasmic. Whichever you prefer. Listening to it just removed all my stresses and worries in life, as if he is serenading me and lulling me into a warm and worriless sleep..in his arms! All I can say is I am so glad that In The Whale is placed as the last single in this EP, what a great finish to a great album!
Listening to Dice and Onew's comeback work after a long time is really a rollercoaster experience. I have no idea what I signed up for but I can truly say that I enjoyed every single second of it. Tip: listen with good headphones. You will thank me later!