Ah yes, Puerto Princesa, the most elusive of my travel bucket list. For some reason, I have had the chance over the years to visit this majestic place but never went through. Some things pop out, some issues arise, and eventually, years after, it still remains elusive.
I die of envy every time a friend posts photos of their trip to Puerto Princesa. I mean who wouldn't be? They have everything you could possibly want – mostly the untarnished and well preserved natural wonders that would awe everyone!
So based on my hours and hours of internet surfing, I managed to compile the top 5 Things you can do in Puerto Princesa!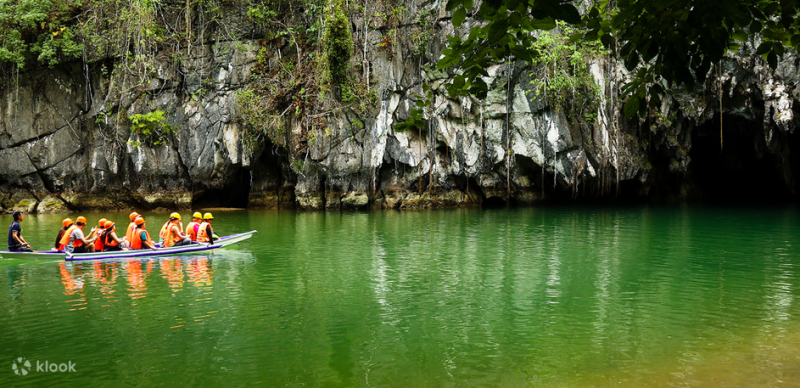 1. Puerto Princesa Underground River Tour in Palawan
Have a tour along the Puerto Princesa Subterranean River National Park, a UNESCO World Heritage Site and the New & Wonders of The World, also the longest navigable subterranean river, also nature extraordinaire. You name it. You can see the the endemic species of wildlife and do some birdwatching and even learn about the Underground River from your audio guide available in multiple languages, and from your friendly guide. Top the amazing tour with a packed lunch or picnic prepared by the locals!
2. Sabang X Adventure Zipline
If you are tired about lounging around and being static at the pristine beaches of Puerto Princesa, why not add some adrenaline and heart pumping thrill in your trip by enjoying some exhilarating activities along Sabang? With the zipline, you can savor the amazing blue waters from the air while you scream your hearts out! The tour already includes your transportation to and from this amazing location. Better than that, this location is quite near the underground river, so you could easily squeeze this in your itinerary!
3. Puerto Princesa City Tour
When you want to change your views from the breath taking nature to the vibrant city life, I got you. You can also do a Puerto Princesa City Tour. This tour covers a five hour including roundtrip transport from the city to your hotel. You are toured around places such as Plaza Cuartel, Immaculate Conception Cathedral, Baylwalk, Crocodile Farm, Baker's Hill, Pasalubong Center, and Binuatan Creations Weaving Center, all of which holds a special place in the city's history. With a very knowledgeable guide tour, ample time for each destination and an affordable price, you can't go wrong with this one!
4. Honda Bay Island Hopping Tour
You will never run out of things to do in Puerto Princesa. And of course, this list would not be complete if I did not include the Honda Bay Island Hopping Tour. It offers you and your family tons of sand, sun and sea! With an arranged hotel pickup and transfer, you will start your tour with a motorized boat to the famous Luli Ilsand where you enjoy the calm waves and fine shore. Next, you go to Cowrie Island to do some water activities and fill your stomach with an amazing lunch. You can also play various watersports and see diverse marine life up close in the Honda Bay and Starfish Island, to your delight!
5. Asian Massage Experience in Palawan
With all the amazing but tiring activities you do while in Puerto Princesa, why not top your day with an amazing, and perhaps much needed rest and recreation activity? Relieve all that tension from your body and muscle aches with the in demand massage packages at Asian Massage. You will be welcomed with a calming, oriental-themed environment perfumed by exotic oils and aromatic fresheners as you enter the place. So, for a full experience, make sure to include this in your Puerto Princesa itinerary.
This list gives me an intense FOMO feeling! It's so convenient as well since everything is already prepared and organized with Klook! All you need is to buy your plane tickets, pack your bag and book your Klook itineraries. Ah yes, have fun of course!