THERE IS simply no place like Metro Manila. That line from a famous Hotdog/Eraserheads song has a real solid foundation. Manila has been depicted negatively in international media but hey, it's home!
Time and time again Manila receives millions of visitors from all over the world due to its old world charm and an endless energy. So as a true blue Manileña, here are some of the things to do in Metro Manila.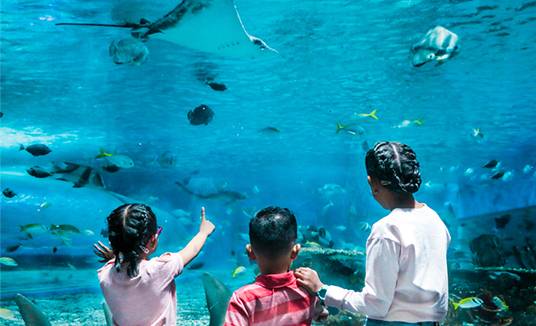 1. Visit Intramuros and Chinatown
You can't say you have been to Manila without visiting the historical Intramuros. Known as the walled city, or Old Manila, this historical 16th dwelling has witnessed numerous events in the Philippines. With the demand, there are a lot of group tours, walking tours and bike tours that you could take while marveling at the place's rich history.
Near Intramuros is the world's oldest Chinatown, which is in Binondo. Being in that place makes you go back to hundreds of years as you can see the old dwellings, businesses and streets that seem to defy the test of time. Not only this place is rich culturally, you could also enjoy a bit of shopping and of course, authentic Chinese- Filipino cuisine!
2. National Museum Complex
If you are a history or fine arts buff, this place will definitely hit the spot. The National Museum Complex houses the National Museum of Fine Arts, National Museum of Anthropology and National Museum of Natural History, all of which contains highly curated and astounding pieces for your viewing.
One of the most visited places here would be the world renowned painting of Juan Luna, the Spoliarium. In the same hall, you can also find exquisite paintings from Luna's contemporaries such as that of Felix Resurreccion Hidalgo.
There are also a number of interesting museums within Metro Manila like The Mind Museum and Art in Island that is good for kids.
3. Manila Ocean Park and Manila Bay
Although Manila is undoubtedly on the country's most dense urban jungle, there are few and notable places in the city where you could enjoy mother nature. For one, Manila houses the amazing Manila Ocean Park – an extensive oceanarium which houses live and rare ocean species for all the family to see.
Apart from ocean fauna, you can also check their birds, animal shows and rides that you will truly enjoy. Once you are done with frolicking in the oceanarium, have a warm coffee or cold tea along Manila Bay. It is the Philippine's answer to the gorgeous Manhattan skyline!
4. SM Mall of Asia
Manila is at par with other Asian countries such as Bangkok and Singapore when it comes to shopping and retail therapy. In fact it houses one of the largest, if not the largest, mall complex in Asia which is aptly name as SM Mall of Asia.
With ten floors and 8000 slots of parking spaces, you really can shop until you drop in this place! Not only it has a lot of stores, it also offers pampering services, restaurants  and other things you can think of!
5. Seafood and International Cuisines
The Philippines' love language is food, so we got you covered in the food spots you have to try. For more upscale and international dining experiences, we recommend you visit Makati or BGC. Both places offer selections from Thai, Japanese, French, Italian and any cuisine you can think of. If you have trouble deciding, then go to Spiral by Hotel Sofitel, which is one of the finest all you can eat buffet in the city. If you are craving for fresh, local and just off the grill food, then go to Dampa, where you can choose your own meal right from the market, have them cook it for you right there and enjoy it within minutes!
Well, this makes me miss Manila even more. If you are alright with the hot and humid in a bustling metropolis with crazy drivers, friendly people and kind hearts, Manila is definitely your place to be!