EL NIDO has always been in my bucket list since as long as I can remember. When I think about El Nido, I think about pristine beaches and breath taking paradise. There is also a sense of exclusivity when you talk about this paradise island.
Although I still have not had the chance to visit this heaven, I have already bookmarked the places I will want to consider given the chance to visit. It is never unfortunate to be prepared is it?
So here are my top 5 Best Resorts in El Nido, Palawan, based on all the reviews online and the years' worth of research I did for this.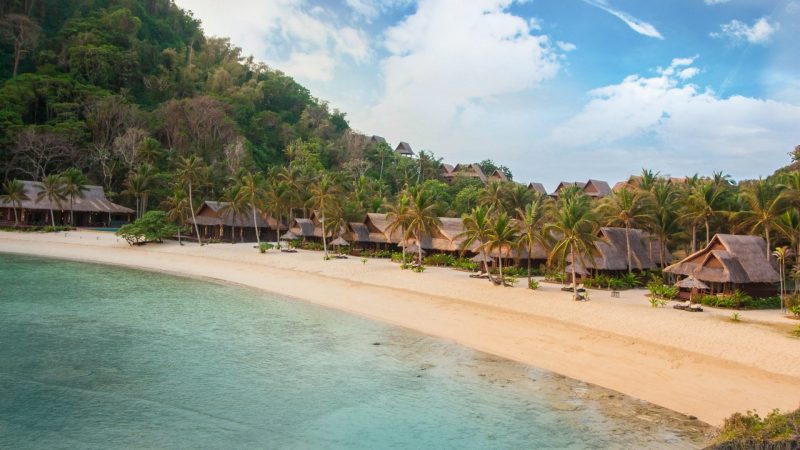 Cauayan Island Resort
Cauayan Island Resort is that luxury resort that is quiet obvious. You can see it from the price per night and the entire vibe of the place. To say that the service is first class in an underestimation. They truly personalized the service and hospitality they give to each and every guest here. The location is quite superb as well, located in a picturesque area, with the view of a perfect coast and clear blue waters, you would think that you could stay here forever. Bonus part, they offer an array of different cuisines that could surely satisfy your palate!
Check and Book Discounted Room Rates
Matinloc Resort
Matinloc Resort has just hit the jackpot location-wise. The setting of this impeccable resort is quite incredible. You can simply spend hours just taking in the natural beauty of your surroundings. Not only that, the Resort is only a 15 minute boat ride to the big lagoon. So if you want to do some adventure, it's just a stone throw away! As for the food, every order and every bite is worth it and leaves you wanting more. At Matinloc, you feel well taken care of due to the people and the views found in the resort are sights to behold.
Check and Book Discounted Room Rates
El Nido Coco Resort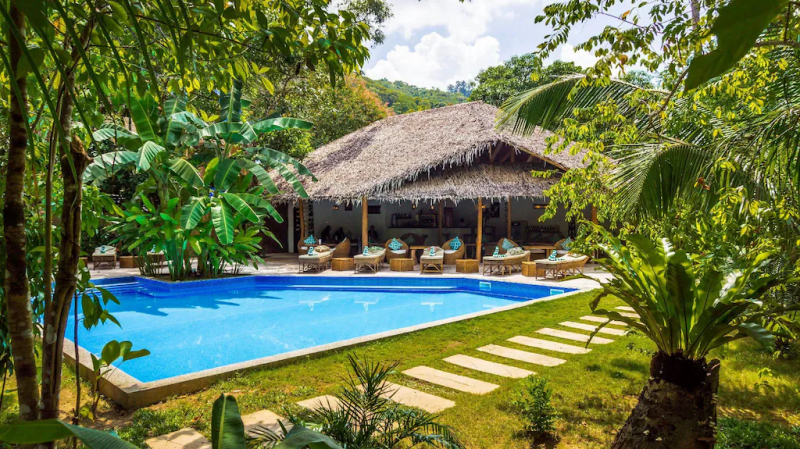 If you want to be one with nature, El Nido Coco Resort should be your place of accommodation. This resort has large, quiet and relaxing cottages for you to enjoy. Located under the shade of lush greeneries and coconut groves, you are treated to a large swimming pool with a decent cocktail bar. If lounging by the pool is not your thing, then you can walk to the beach, Corong Corong which is only 30 meters from the resort. There you can feast on fresh foods offered by the small restaurants in the area.
Check and Book Discounted Rates
Seda Lio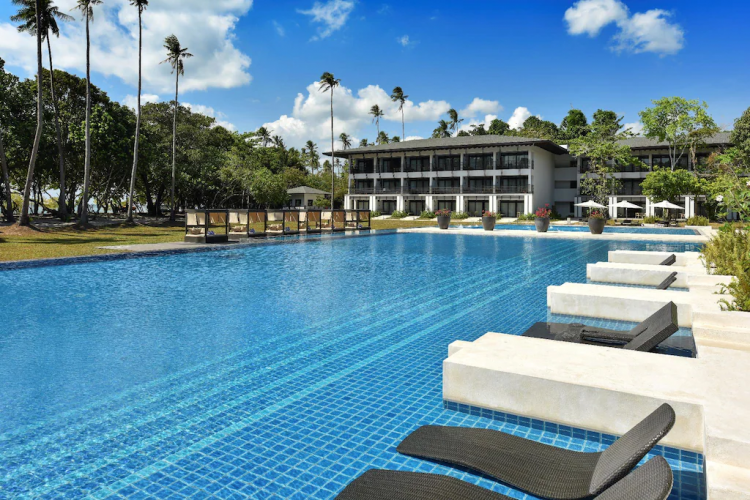 Seda Lio is your place to be for an all-around family friendly vacation. This hotel is only a few minutes from the airport, which means you can officially start your vacation early and enjoy it fully without having to rush at the airport for departure. In Seda Lio, you can enjoy eco-hikes, wetland canoes, shore snorkeling, paddle boarding, beach volleyball and island hopping adventures. If you just want to lounge in the hotel, you can enjoy their game room, pool bar and inhouse restaurant!
Check and Book Discounted Rates
Last Frontier Beach Resort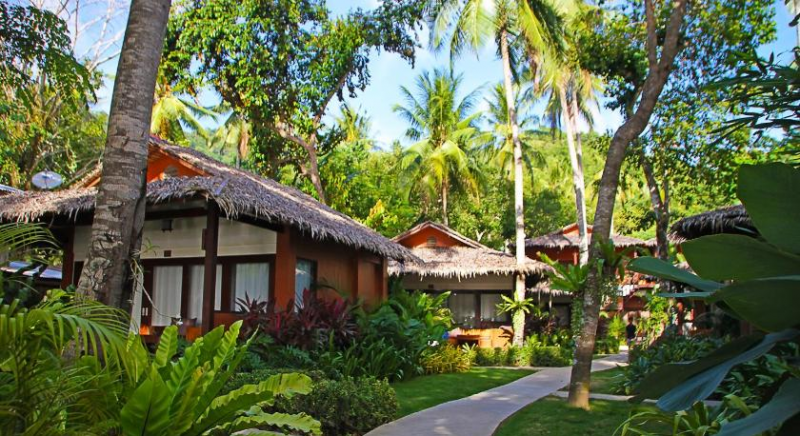 For couples, friends and older family members, Last Frontier Beach Resort may just be the place you want to relax in. The cottages, tucked in a lush garden and quiet area, are walking distance from the beach and restaurant. There is also a French restaurant next door, La Plage, which serves authentic French cuisine and drinks!
Check and Book Discounted Rates
Writing this piece makes me rekindle all my passion in travelling, particularly in El Nido. BRB, booking my airline tickets now.