I'M NAYEON is Twice's Nayeon's debut extended play which was recently released last June 24, 2022. This debut EP was under both JYP and Republic Records and contains seven tracks, with collaborations between Stray Kids and Wonstein.
This EP was announced last May 19 at Twice's official social media pages. Fans all over the world went berserk as they learned the news! To get straight to the point, here is my honest review of Nayeon's debut EP! Enjoy!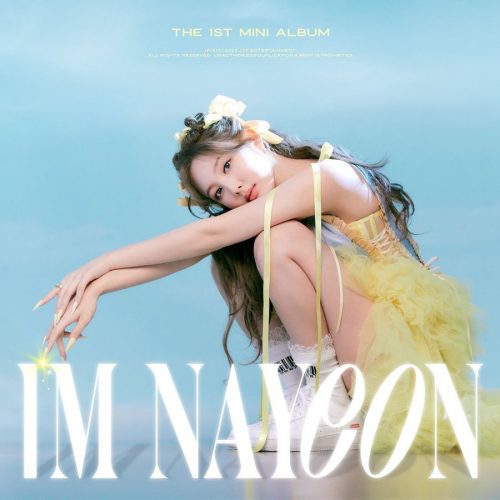 POP
Pop is such a vibe! You couldn't find a more perfect song for summer than this! Easily one of my favourite song by a female artist, I think Nayeon had slayed her solo debut! I am not surprised by her achievements – topping  various charts! I'm not surprised if she topped international charts as well! This song is so amazing, bringing so much positive energy to all the listeners! Finally, this song has a truly iconic choreography, something that you should always expect with Twice! Nayeon totally delivered in this song!
NO PROBLEM (Featuring Felix of Stray Kids)
No problem is such a good song! Totally proud of Nayeon and Felix with this amazing collaboration! Their voices in this masterpiece totally complement each other, they tryly did a wonderful job singing this track. As for Felix's parts, can I just say that his rap was executed extremely flawlessly!
LOVE COUNTDOWN
Listening to Love Countdown just confirms Nayeon's superstar status. She said she's gonna be a star and she really meant it! This song is bringing R&B back to Kpop and I am totally here for it!
Such a feel good song with equally great vocals. So far, I think this is the best b-side in the album. I also like Wonstein totally pairs with her in a unique and welcome way. The rap is good. The vocals is good. This piece is best!
CANDYFLOSS
I kept saying that I totally found the best song in the album. Yet I am to be corrected as every single track seems to be out of this world! Candyfloss is aptly titled, the music is sweet and fine, and Nayeon's vocals and execution is perfectly in synched with the lyrics of the song. Also, salutations to Jade for her impeccable writing style!                                                                                        
ALL OR NOTHING
All or Nothing holds a special place in my heart. All of us know that Nayeon has written this song. And it took her a really long time to finish it, almost not making it to the album. I am truly glad that it made the album, what a waste if it wasn't! Listening to the lyrics, it hits home! You can't find a more relatable lyrics than this, so deep and thought provoking.
HAPPY BIRTHDAY TO YOU
This song is, I think, Nayeon's indirect present for someone whose birthday is today. Not just simply greeting them on their special day, but like greeting yourself similar to talking to a mirror, encouraging yourself to be happy and free. I love this song simply because of the R&B vibe it has. Also, listening to it puts you in a relaxed and chill vibe.
SUNSET
Sunset is perfectly placed in the album. I love how happy tracks were placed first and finally ending it with something so sultry, sweet and sensual. This song is so calm, perfect for preparing for a night in with a glass of wine in your hand in a cozy sofa with your favorite music on. Or watching sunsets with your significant other. I really can't think of any circumstance where this song is not good to listen to!
Well, it's such a treat to listen to Nayeon's debut extended play. I know that she is talented, but as a soloist, she's just the bomb! I am so glad and honored to be able to listen to such a great masterpiece!