If you want to escape reality in a fantasy world for just a few hours, then this are the list of films you would want to watch and enjoy.
Vivamax might be known as the main source of 'hot' Pinoy films, but did you know that they also have a massive selection of Korean movies?
This list combines my personal favorites, and for sure well curated fantasy films with various genres – actions, comedy, romance. You name it. Here are my top 5 Korean fantasy films you should watch in VivaMax!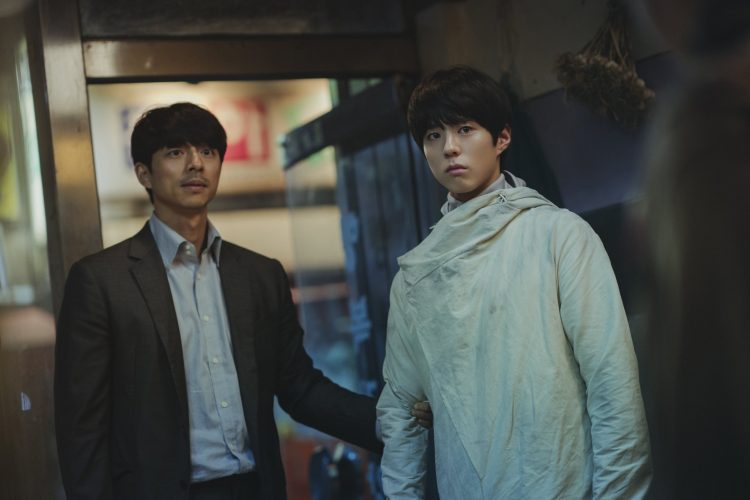 Seobok
This science-fantasy film might just be for you if you want more philosophical moral compass shaking type of entertainment. Seobok is a film that revolves around the story of former intelligence agent Gi Heon played by the OG babe Gong Yoo and his involvement in the first ever human clone Seo Book, played by the breath-taking Park Bo Gum. Upon learning of the capabilities of Seo Bok, different organizations fight to control him and and the endless powers that he possess. The film also stars talented actors such as Jo Woo-jin, Jang Young-nam and Park Byung-eun.
The Dude in Me
The Dude in Me is one of those movies you would want to watch after a long hair day. Not the usual men-women exchanging bodies, this comedy-fantasy film tells the story of a bullied high school student and gangster boss turned business man. When Don Hyun (played by the stunning and charismatic Jung Jin Young) slips on the roof of a building, his fall was taken by Pan-su (played by Park Sung-woong). Waking up in the hospital from the fall, they both knew something was wrong when they woke up in each other's bodies. They learned to navigsate each other's worlds and formed an unlikely friendship. This film also stars the talented all around actress Ra Mi Ran.
Train to Busan
I have had the privilege to watch this masterpiece of a film in the big screen. Can I just say, seeing Train to Busan, in big screen, Dolby surround sound and Lazy boy chair is an experience! This film, which took over the world had done so with a reason. Set in modern day Seoul, a chemical leak in a far flung factory had been turning creatures – animals and humans alike, into monstrous zombies. This film is a survival for all and the attempt of Seok woo, played by Gong Yoo, to save his most important treasure – his daughter.
Along with the Gods (1and 2)
This list would not be complete without the cult favorite, Along with the Gods. This movie was filmed at once but released as two movies in 2017 and 2018. Originally adopted from the popular webtoon series written by Joo Ho-min, this blockbuster films stars and Ha Jung-woo, Cha Tae-hyun, Ju Ji-hoon and Kim Hyang-gi. It tells the story of a firefighter who died in the line of duty. IN the afterlife, he is escorted by three grim reapers where he have to pass various hurdles to determine his fate. This box office film, with a budget of $18.3M had grossed $109.4M in the cinemas.
The Beauty Inside
This film made me love Han Hyo Joo as an actress. This light romantic comedy fantasy is the story of a man who changes in appearance including gender, age and ethnicity everyday. With the ever changing physical attributes, he dedicated his life in becoming a well-known furniture designer where he could work in peace. One day, he fell in love with a furniture associate who treated him (and his other personalities) with kindness every time he visits the store. How this ever changing and uncertain attraction grow when you wouldn't recognize your partner the next day? This movie will truly warm your hearts and put butterflies in your stomach when you see Park Seo-joon, Lee Dong-wook, Lee Beom-soo, Park Shin Hye, and Lee Jin wook (among others) play the lead role.
What are you waiting for? Prepare your popcorn and dim the lights, you surely are in for a wild ride!