NAME A person you know who have never watched a John Lloyd Cruz  -Bea Alonzo film! Any takers? None, of course! John Lloyd and Bea is undoubtedly the biggest and most compatible love team pairing we have EVER seen in Philippine showbiz.
The chemistry between the two is just outstanding! You would think that they are not acting! As time went on, they shed the love team image and pursued their own separate acting career which helped them grow as better actors.
Although it has been a while since we saw John Lloyd and Bea in the big screen, we still can look back at their top films which made us all laugh, cry and believe in the magic of love. Here is my top 5 John Lloyd Cruz and Bea Alonzo films, all my personal favorites.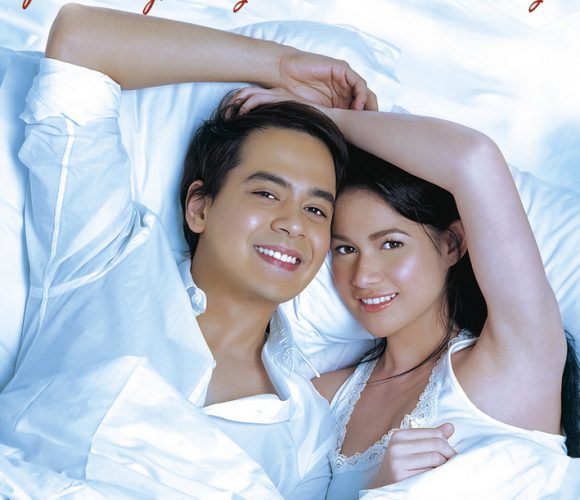 ONE MORE CHANCE
One More Chance is the quintessential boyfriend-girlfriend film that depicts that even the perfect relationship has a chance to grow. Popoy (Played by John Lloyd) and Basha (played by Bea) are college sweethearts who brought their love from the university to the actual workplace they both are employed in. Basha felt like she needed space, which Popoy begrudgingly gave. With twists and turns in their relationship, they realized that they are each other's lobsters. Although there was a gap in the relationship, they used this gap to improve as persons, giving their love a second chance.
A SECOND CHANCE
The sequel to the highly popular blockbuster film, One More Chance, A Second Chance picks up from where the two characters, Popoy and Basha left off. Now married, the couple and their relationship is tested by the realities of their marriage. Basha cant conceive yet, Popoy sees himself failing in his business and marriage life. With everything seems to be breaking down at the same time, will their love for each other save their relationship? Or was it better that they should have ended their relationship when they had a chance?
THE MISTRESS
The Mistress is the film that makes you realize that not every story needs a happy ending. Or rather, not all happy endings are the same. Bea here plays the role of a seamstress, Sari who runs her own shop by day and is the mistress of a rich businessman, Rico by night (played by Ronaldo Valdez). Rico helps Sari tides her family over so the relationship is mutually beneficial for both. By twist of fate or craziness, Rico's son, JD (played by John Lloyd) fell in love with Sari not knowing that she is his father's mistress. With such love and passion between three people, one resulted to death and the parting of ways of the two people left alive. It has a bittersweet ending, but rightly so in my opinion.
MISS YOU LIKE CRAZY
Miss You Like Crazy is one of  Bea and John Lloyd's earlier films. Bea played the role of Mia  who was plagued with family problems. John Lloyd played the role of Allan who was confused with his current relationship. Together, they tried to comfort each other until Allan realized that he is falling for Mia. Although he knows this truth, he did not act on it. Many years later, when he had finally decided to pursue Mia, Mia was already engaged to another guy. To make up for his indecisiveness, Allan decided to wait for her and not lose hope. True enough, Mia chose her heart over her mind and decided to break her engagement off and be with the man she truly loves. What a wonderful ending with this one!
CLOSE TO YOU
Close to You has a special place in my heart. I have always wanted to marry my childhood best friend and this is exactly how the story begins. John Lloyd plays the role of Manuel, who has been best friends with his childhood buddy and love of his life, Marian (played by Bea) since they were kids. Because of his hesitation or lack of courage, Marian has no idea of his true feelings and only sees him as a friend. Then came Lance (played by Sam Milby) who Marian has a huge crush on. Although Lance had migrated abroad with his family, his return to the Philippines jeopardizes Manuel's position in Marian's life. Will Lance be her prince charming instead of him? Or will he finally have the courage to tell her the truth?
There you have it! My top 5 favorite John Lloyd – Bea films! Which one is your favorite among these? Have I missed anything? Let me know in the comments below!