The 'Record of Youth' might have Park Bo-Gum as its lead character, but some viewers are experiencing a 'second lead syndrome' because of a tall, dark and handsome guy. He has been stealing the hearts of millions of viewers with his role as the adorable Won Hae-hyo, the model turned actor, in the ongoing Netflix series "Record of Youth" that also stars Korean superstars Park Bo Gum and Park So Dam.
Little did we know, Byun Woo Seok is in fact in real life, a model turned actor. This makes his acting in the series more believable as he acts from his own personal experience.
Apart from being a certified hottie that he obviously is, read on to know more about his beginnings, work and some interesting facts that we found about him. For research, of course.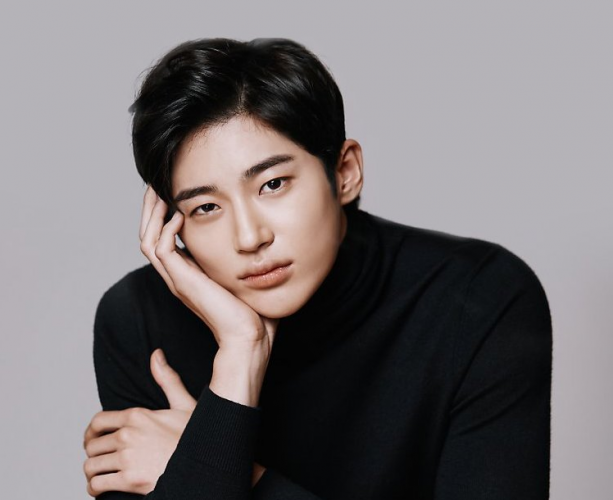 Early Beginnings
In an interview, he said that his story of someone who started from the very bottom. At the start of his modelling career, he couldn't get a lot of work. This forced him to enlist in the mandatory military service in his early 20s. This decision enabled him to think through his goals in life.
Prior to appearing in TV, he started his career as a model. He modeled for runway fashion shows and even print ads. No surprise there, given his killer visuals and well-built physique. He stands an impressive 6'1"!
Transition to TV
In 2016, he finally landed his first work as an actor in the drama "Dear My Friends" where he played Son Jong Shik, a guest role. After that, he has been appearing in several dramas, often playing characters in romantic projects. He got national recognition in what is considered to be his most noticeable project, the hit romantic comedy set in the Joseon era "Flower Crew: Joseon Marriage Agency" where he played the character of young Do Joon, an informant who used to be rich until his family encountered financial issues.
From there he has been getting more noticeable roles besides the big players in Korean dramas. He played IU's former boyfriend in the iconic series "Moon Lovers: Scarlet Heart Ryeo", Yoon Seo-won in the comedy series "Welcome to Waikiki 2" and Han Min-gyu in the phenomenal drama "Search: WWW".
Interesting Facts
Apart from appearing in various television series, he also started cultivating his film portfolio. He appeared in the blockbuster comedy movie "Midnight Runners" in 2017, action film "Ashfall" in 2019. He is set to appear in a slice of life movie "Soulmate" which will be released in 2021. The cast also include Kim Da Mi and Jeon So Nee.
Apart from his modeling and acting career, he also dabbled with hosting. In fact, he has been a regular host in the travel variety show "Mr. Chu" from seasons 1 to 3.
He has an adorable dog which he fondly calls "my baby". Photos of them are littered in his Instagram account.
Although he is a professional model, he won't say no to food. He is such a foodie, preferring to bond with friends over good food. In fact, the chemistry between him and his co-star Park Bo Gum is authentic because prior to shooting for the Record of Youth, they already spent some time bonding over good food.
There are few more episodes before the series "Record of Youth" ends. Right now, fans are just simply happy that Byun Woo Seok is finally given the spotlight that he deserves. For years that he has been playing a minor role, his time to shine brighter had finally came.
I'm just glad that he had successfully transitioned from being a professional, in demand model to a certified actor. Imagine what we could have lost if he didn't expanded his scope! What a talented man he is!