2021 has been a long year. I honestly still feel like it's 2019. With all the coming and going of things, I have been left drained and sad for some time. I am sure you feel this way too sometimes.
So I turned to Netflix to cheer me up. I wouldn't say not to a few hours of escaping the reality and be entertained for a bit. My rest and relaxation time, if you may.
This year, I have watched numerous KDramas in Netflix and in my personal opinion here are the best KDrama of 2021 you can stream!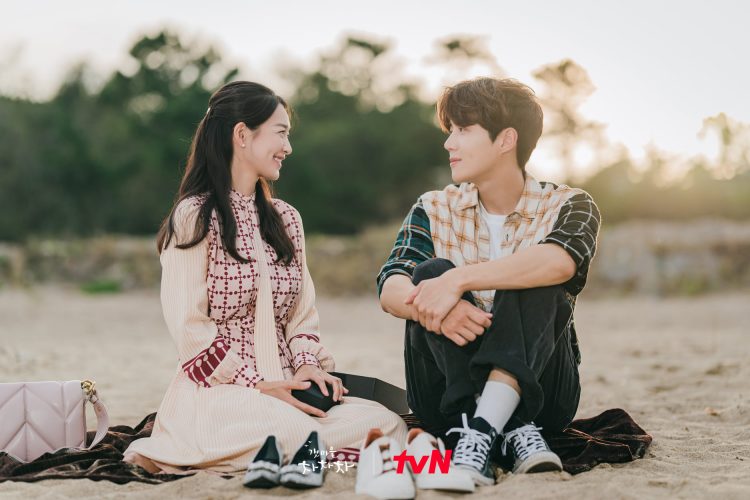 Squid Game (1 Season, 9 Episodes)
Name a person who have not heard of Squid Game and I tell you, that person has been living under a rock! This astounding survival drama streaming television series was released last September 2021 and a mere two months later, by November 2021 it had become the streaming platform's most watched series. It was the top viewed program for over 90 countries and had over 1.5 billion viewing hours! Could you believe that? I easily could!
This series was based on the many daily struggles of the creator/writer/director Hwang Dong-hyuk and the rampant class disparity among people in South Korea.  The series stars Lee Jung-jae, Park Hae-soo, Wi Ha-joon, Jung Ho-yeon, O Yeong-su, Heo Sung-tae, Anupam Tripathi and Kim Joo-ryoung all of whom had rose to world-wide stardom due to the popularity of the series. Also, our OG babe Gong Yoo made a cameo appearance as well!
Sweet Home (1 Season, 10 Episodes)
Another dark, thriller, drama horror series you could watch in Netflix is the popular Sweet Home. Do not be fooled by the title, this has nothing to do with warm and comfy atmosphere. On the other hand, this drama tells the story about Cha Hyun-so who suffered a personal tragedy and is starting anew as he moves into an apartment. The crisis began when monsters out of nowhere started to wipe out the human race as we know it. With the help of his neighbors and other residents, they are on the battle to protect themselves and survive the apocalypse. They had a glimmer of hope when Hyun-so later gained the powers to fight these beasts.
My Name (1 Season, 8 Episodes)
Ah yes, another excellent work from the versatile Han So-Hee. Honestly what can't this lady do? She rise to prominence in The World of the Married, the highest rated drama in Korean cable television history. Then she perfectly played the role of vulnerable, yet utterly in love Na-bi in the controversial drama Nevertheless. She is back showcasing another side of her artistry as Yoon Ji-woo or Oh Hye-Jin, a member of Korea's biggest drug ring. She infiltrates the police force in order to avenge the murder of his father. This dark, thriller, action drama series would surely have you gripping your seats!
Vincenzo (1 Season, 20 Episodes)
My favorite from this list is Vincenzo. The moment the poster appeared, I knew in my heart that I am going to love it. This dark comedy television series capture the journey of a young Korean boy who got adopted by an Italian family. With his char, wit, and intellect, he worked his way up and became the right hand man of the Mafia boss of the Cassano family, whom he fondly calls Papa.
This stirred up jealousy from the biological child and had Vincenzo assassinated, but to no avail. He fled to South Korea for a mission and from there he met a gang of funny but talented individuals (also his neighbors) including the charming and intelligent Hong Cha Young. The series stars Song Joong Ki, Song Joong-ki, Jeon Yeo-been, and Ok Taec-yeon
Hometown ChaChaCha (1 Season, 16 Episodes)
This feel-good drama would surely be the cherry on top for this list! Hometown ChaChaCha has been the talk on the many – from social media, to gossips, to news, you can find rave reviews about this drama. From the scenic location, the stunning actors and the impeccable story line, Hometown ChaChaCha is a combination of funny, warm, endearing drama that allows us to face our reality and have the courage to begin again despite the mistakes of the past. The show stars the charming Shin Min Ah and the gorgeous Kim Seon Ho.
Which of the following have you seen this year? Do you agree with our list?