Last May 9, 2022, Tomorrow X Together surprised us with their fourth Korean language extended play called Minisode 2: Thursday's Child. Produced by multitude of talented individuals, this follows their 2021 album Chaotic Wonderland. This also serves as their comeback album in 2022 after Big Hit Entertainment announced their comeback in April 6, 2022.
Here is my honest review of the Minisode 2: Thursday's Child, Enjoy!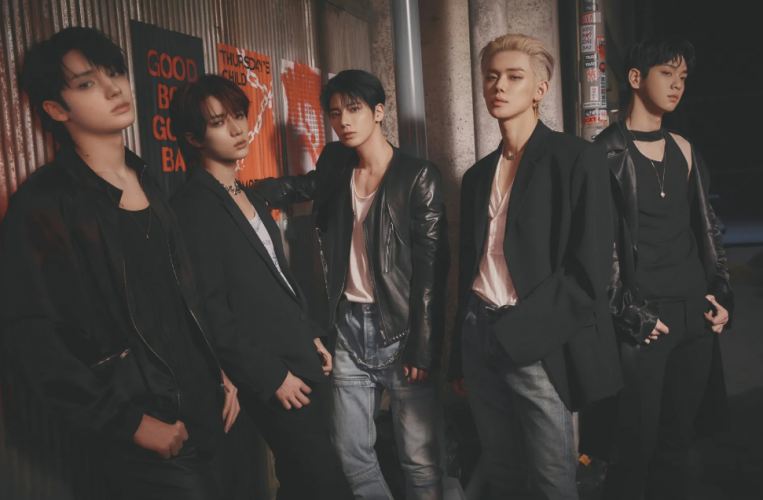 OPENING SEQUENCE
Overall, this Opening Sequence is a great way to start an album. The vocals, dance choreography, stage charisma and outfit are all five stars in my book. Not only that this song was performed exceptionally well, listening to this song kind of grows on you. Okay now to the specific comments. I think the Soobin's and Beomgyo's lines were sang so well, I love how Yeonjun's lines were deep, sexy and mysterious at the same time. I love his waves in this song! Kai also has great expressions while performing this on stage. Finally. Taehyun is just perfection in this video! I get it why people are praising Taehyun all the time in this number! I particularly love how well he executed the dance moves here! He is just perfection!
GOOD BOY GONE BAD
Can I just say that the music video for Good Boy Gone Bad is just superb! They really went above and beyond the expectations. This is just one of the strongest comeback I have seen in a while! The concept is just perfect for them, like a perfectly tailored jeans! Praises on the video aside, I think this song is a total bop. I have this song playing non stop on my head since I heard it and I am so far from getting fed up! Finally, I love the chorus! I know that a lot of people had acclaimed on how it was well done. So I am just adding this – the electric guitar in the intro just wraps this up nicely – like a wonderful present you have always wanted!
TRUST FUND BABY
We all know how extremely talented these gentlemen are. But Trust Fund Baby elevates these talents into something that is legendary. I love that no matter how long we have been listening to their songs, they still can surprise us, in a great and pleasing way. Trust Fund Baby showcases their vocal versatility and I am totally down for it! They proved that they are not just great singers but amazing performers – you can totally feel the emotions and depth in this song! The execution is crystal clear with their voices!
LONELY BOY
Okay, I know this album is going to be good, but I did not expect it to be this good! I mean kudos to Big Hit for putting up this amazingly talented men together to give us one of the greatest boy groups this decade! Apart from the great and emotionally nerving lyrics, can I just say that I am totally into Yeonjun in this song! I am so happy that he is finally getting the rap parts that he so truly deserves! Nobody could argue that his voice is truly unique and wonderful. The fact that made the rap part himself, I can totally and utterly say, he ate this song!
THURSDAY'S CHILD HAS FAR TO GO
Thursday's Child Has Far To Go is the best track in this album to have the honor of being the end. This has such a comforting vibe. I love how it is upbeat and makes you feel happy throughout the day after listening to it. I can easily dance to this masterpiece, unbothered and free in my own home! Also, can I just give a shout out to Beomgyu who created this masterpiece? He did an amazing job producing this track!
I hope you give this album a good listen because this is simply a masterpiece! Enjoy listening in their official Youtube Channel and Spotify!