MAY has been an excellent month in music Despite the already hot summer, it got even hotter when Olivia Rodrigo dropped her much awaited album – Sour on May 21, 2021.
Under the Geffen and Interscope labels, the album has 11 great songs. A great break up album, mostly, Sour greatly captures the emotions of bitterness rolled with hope and a faint flavor of lingering affection.
The moment it was released, I immediately streamed the songs and it gifted me a great day after.  Here is my review of the songs!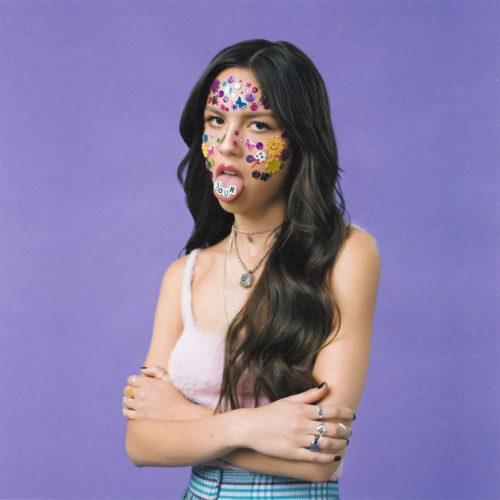 BRUTAL
Brutal is the song that you blast out loud in your car while driving to go to your classes or dead-end job. Olivia perfectly captured the insecurities, thoughts and worries of people who are anxious in one way or another. If you are looking to let it all out – your frustrations and worries in one go, listen to this song, sing it out loud. After it, you'll feel definitely relieved!
TRAITOR
A mourning heart, a chest heaving and eyes trickling with tears – these are the things that I immediately imagined when I listened to this song. It's a story that most ladies, sadly, realize and relate with. Olivia captures the emotions quite well and tells the story in such a vivid manner, very easy for the listeners to imagine themselves.
DRIVERS LICENSE

Drivers license lyrics are surprisingly raw, open and explosive. The song itself is filled with so much pain and passion that only those who are brave enough could write. Having to expose all your emotions – particularly heartbreak requires a lot of courage. Maybe that is exactly the reason why this song is such a hit!
1 STEP FORWARD, 3 STEPS BACK
The irony that this song holds is immensely underrated. Without the lyrics, the melody paints a picture of fairytale and happily ever afters. However, the lyrics, once fully understood captures a toxic and to the point of abusive relationship between a man and a woman – so not the fairytale that we all prayed for.
DÉJÀ VU

Déjà vu tells the story of a great love story that could have been, if only, both characters persevered. It's a stage in one's love life, which is precisely after the break up and yet before the acceptance that leads to moving on. Although there are a lot of what ifs and comparison with the new flame, this song is going towards the light at the end of the tunnel, if you know what I mean.
GOOD 4 U
A more upbeat song, with a bit of funk and flare on the edge, this song hints a bit of bitterness, or a lot, from someone who is not quite at the moving on stage. But, despite all the bitterness and sarcasm, there lies the concern towards the ex. A sign of maturity if you ask me.
ENOUGH FOR YOU
Perhaps, this is the song that I appreciate most.  Although other great artists already wrote about the struggle of being accepted by others, this song actually recognized the pain and confusion one feels to be right for the person they love. What sets it differently is that it also  captures that tiny sliver of hope that such person will be properly recognized by the right man – to be everything to somebody else, someday. The hope is the silver lining.
HAPPIER
Oh the irony of the song title! I was hoping something more positive, upbeat and inspirational yet I got bitter, angry and clingy. I'm not throwing shade, I think it was brilliantly executed. To be so blatantly honest and raw, this is a great break up song you'd sing will eating a whole pint of ice-cream while watching your favorite romantic comedy movie!
JEALOUSY, JEALOUSY
Unlike most of the songs in the album, this song does not involve a break up from a relationship, rather a break up from self-acceptance. It's a refreshing song that describes the turmoil and tragedy that girls, ladies and women go through by being compared against each other.
FAVORITE CRIME
The real crime here is that she is her own victim – a victim of her own choices and a victim of his manipulation, which she let him, willingly so! If you have to hurt yourself to be able to be loved and accepted by a person, then that is not love. Sorry, I just have to put that out there.
HOPE UR OK

Hands down, this is my favorite in the album, and perhaps one of the most uplifting songs ever released this summer. Out of all the singles in this album, this song is such a palate cleanser, a cool lemonade in the heat of the summer or a cherry on top in a banana sundae. This song vibes hope, light and the promise of better days.
Which among the songs you relate the most? I hope that after listening to her songs, you find inspiration and hopefully healing! Olivia Rodrigo is the star to watch out for!Have a great relaxing day!