IF YOU are a huge fan like I am, April has been a very good month. One reason? NU'EST has released their first full album in seven years! If that is not enough of a good news for you as a Kpop fan, then I don't know what is.
Their album, Romanticize was released on April 19, 2021, under Pledis Entertainment. It is available to purchase in the forms of a physical CD and of course, digital download.
Romanticize includes 10 songs: Dress, Inside Out, Don't Wanna Go, Black, Drive, Earphone (Minhyun Solo), Need It (Baekho Solo), Doom Doom (JR Solo), Rocket Rocket (Ren Solo), and I'm Not (Aron Solo).  In this article, I'm going to review their group songs, followed by a summary of the individual songs.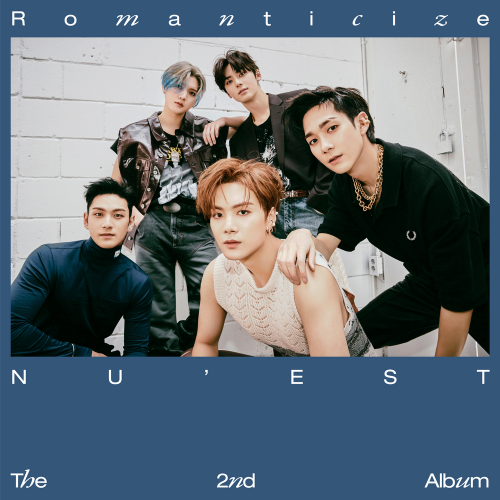 Inside Out
Have a man who will put your birthday as his home's passcode! Well, what can I say? The first time I listened to this song, I felt so happy! Why? It's so catchy and romantic at the same time. It reminds me of the feelings you have when you are hopelessly in love and dating the love of your life. Those night outs staring at each other's eyes, or those flirty skin ship slash public displays of affection that single girls would pull their perfectly blow dried hairs out for. Such a positive song that would melt your heart and turn your knees into jelly if the Significant Person in your life sings this for you.
Drive
Listening only to the first few seconds of this song, I already know that I would love it. After listening to Baekho's falsetto, dreamy, and manly voice at the intro, my heart and my ears were already hooked!
Although the Japanese music video for the song has been released last year, I couldn't wait for the Korean music video for this! I imagine flirtatious glances with a lovely partner and of course, impressive visuals from the entire team! Plus points: why is JR's rap so damn manly? Ugh, my heart is just bursting with pride and affection!
Don't Wanna Go
Unlike the two other songs which has positive and forward looking lyrics and beat, Don't Wanna Go is for those who are broken hearted or in regret of their past relationships. Under a generally pleading tone, Don't Wanna Go is honestly wonderfully written with a lot of relatable lines. My favorite lines are – I can laugh when I'm with you even when I feel sad and Please don't say go. It depicts the respect the man has over the decision of the love of his life. Such a sad, pleasing song that captures the regret and the fear of a person all wrapped up in a wonderful song.
Black

Black is the fourth song I listened to from their Romanticize album. After appreciating the melody and listening to the lyrics, it suddenly clicked why the album is called as such. I mean, how can one group capture the flirtations, hesitations, and the inhibitions between two people prior to taking the leap and falling in love? Also, this song is such an earworm! Raise your hands if you know what I mean!
Dress
The intro is soooo catchy and upbeat! Like the Drive song, I can imagine the flirtatious possibilities of the music video for this song. And oh my gosh, it will melt all the fans and non fans if they finally released the video!
Earphone seems like the type of song you would listen to while inside your flat, watching the outside world from your window while it rains. Baekho's Need It seems like the perfect song for a Korean remake of Fifty Shades of Grey – there I said it. JR's Doom Doom seems like the type of song you jam to in a club, while fatefully meeting the love of your life – it's so flirtatious yet romantic at the same time. As for Ren's Rocket Rocket, it is full of energy and passion, which I think reflects Ren's personality perfectly.  Finally,  I'm Not, which is Aron's solo reminds me of spring and eternal love.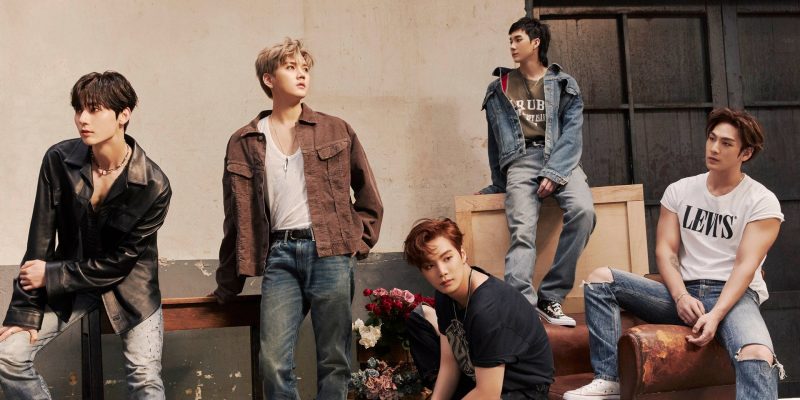 By the end of the album, I already have fallen in love with JR's rapping and singing skills. I mean who doesn't? I know you all have your biases and stans, but let us unite in our common appreciation, gladness and utterly hyper ventilating joy from this much awaited album. Stan NU'EST! Please bring me to South Korea!!!